Kenya and Ethiopia: Training and equipment support for Fire Brigades
Kenya and Ethiopia: Training and equipment support for Fire Brigades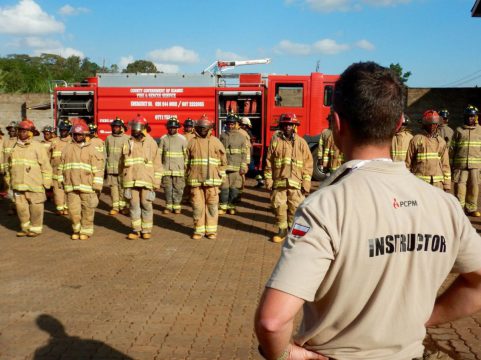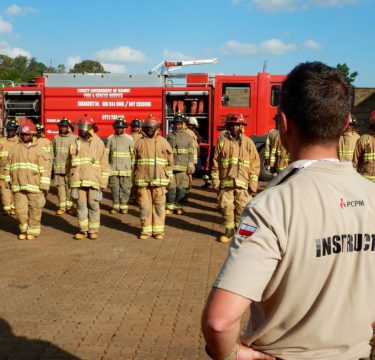 PCPM has been implementing projects in the area of development aid in Ethiopia since 2012.|Rapid urbanization and city growth in Kenya and Ethiopia has outpaced capacity and skill set of local Fire Brigades that now struggle to contain fires of high-rise buildings, factories and slum areas.
These challenges are further exacerbated by the lack of uniform training for fire brigade personnel in Kenya's counties and Ethiopian cities. In 2017, PCPM specialists, many originating from the Polish State Fire Brigade Service, organized 54 firefighter trainings for over 400 Fire Brigade personnel in eight cities of Ethiopia (four in Amhara and four in SNNP) and six counties in Kenya.
In the latter country, PCPM trainings benefited over ⅓ of all firefighters in the country, many of whom now exercise and improve their professional skills at the Fire Brigade training center in Kiambu County. This facility, sponsored by Polish Aid, not only seeks to create a uniform firefighters' training program in Kenya, but also facilitates exchange of professional knowledge between the Fire Brigade experts from Kenya, Europe, including Poland, and the USA.