Lebanon: Assistance for Syrian refugees
Lebanon: Assistance for Syrian refugees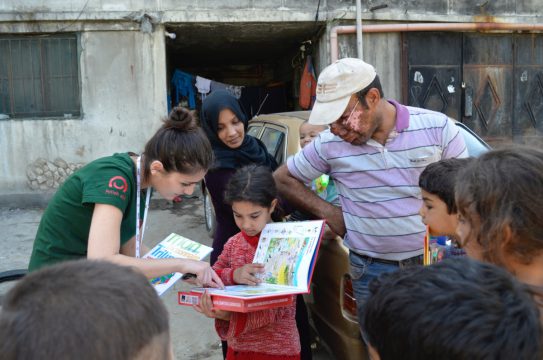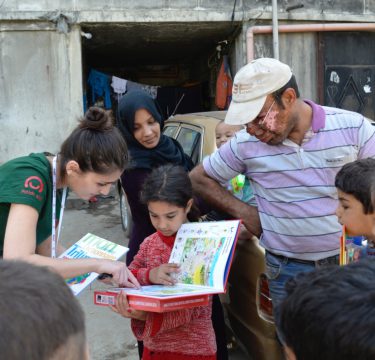 Six-year civil war in Syria has forced over 5 million people to flee from their country. Majority of Syrians escaped to Turkey, Jordan and Lebanon. Since 2012, PCPM has assisted poorest refugee households and host communities in northern Lebanon, in the area immediately adjacent to the Syrian border.
Thanks to the funding of Polish Aid, the donor arm of Polish Ministry of Foreign Affairs, PCPM has secured shelter for over 35,000 Syrian refugee families through conditional cash assistance to cover part of the rental fees for apartments or garages.
In addition to shelter, PCPM aims at providing Syrian refugees with comprehensive assistance that includes access to health care and education, as well as lifesaving assistance during the winter season. A primary health care center, located 4km from Syrian border, coupled with a mobile clinic, caters for over 10,000 patients annually. During the winter season of 2017-18, PCPM is one of four aid agencies in Lebanon that provides Syrian refugees with cash assistance for purchase of heating oil, stoves and blankets.
PCPM utilizes its development aid experience in bridging humanitarian-development gap in Lebanon. In 2017, over 120 Syrian refugees were gainfully employed in public works, overseen by municipalities of Lebanon's Akkar province. Furthermore, Syrian refugees contribute the work to the archeological mission of the University of Warsaw that excavates, among others, 12th century castle at Lebanon-Syria border.

Support for agricultural cooperatives and environmental protection
Agriculture and agri-food processing are sectors with a big potential of generating income for both the Lebanese and refugee communities in the Akkar, and other rural regions. Supported through the subnational governments, cooperatives can make an important
contribution in region economic diversification and growth. Cooperatives are an intermediary entity between the communities and the subnational governments and can contribute to improving the resilience of host and refugee communities, promoting sustainable agriculture, creating business opportunities, while providing vulnerable groups with access to income and jobs. In Lebanon, the PCPM Foundation supports agricultural cooperatives in three Lebanese regions (Akkar, Bekka, Mount Lebanon) by training employees of processing cooperatives and farmers, and by strengthening the export of Lebanese food products to European Union countries. We equipped cooperatives with food processing equipment, which improves production and professionalizes its process. PCPM also works on improving production and marketing to increase the value of agricultural production and farmers' income. Agriculture and agri-food processing in Akkar are the sources of income for the Lebanese community and Syrian refugees.
With the support from local governments, agricultural and processing cooperatives are able to strengthen the local economy. By supporting cooperatives, we promote sustainable agriculture, create new business opportunities and provide employment. Our activities in Lebanon are also focused on environmental protection by reducing pollution of rivers flowing into the Mediterranean Sea, and the use of renewable energy. PCPM has installed 30 solar streetlights in Andaket. In the town of Qubayat, near the Lebanese-Syrian border, we have extended the sewage treatment plant, increasing its capacity in the discharge and neutralization of pollutants by more than half. In Aidamoun, we have built a retaining wall to reduce the erosion of farmland. During the construction, we hired Syrian refugees and the most needy Lebanese. Thanks to that they obtained additional income. We also focused on forest fire protection and improvement of crisis management by training representatives of subnational governments and firefighters.