PCPM provides training in a language and jobs. More than 1000 people grant new abilities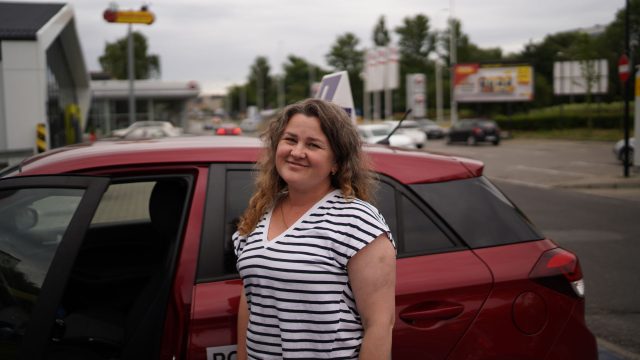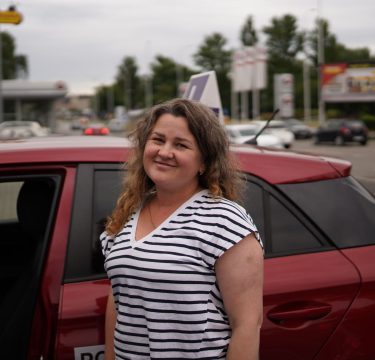 Since the escalation of the conflict in Ukraine, the PCPM Foundation has been supporting refugees in various ways. One of them was the "Cash for Work" project, aimed at providing temporary employment. Originally lasting a maximum of 6 months, the foundation managed to extend it to over 1.5 years. At its peak, the PCPM project employed over 1500 people from Ukraine, mainly in Polish schools. Additionally, in Ukraine itself, over 500 internal refugees were financially supported to work with local authorities.
However, such programs are slowly losing funding and have to be phased out. By November, the PCPM Foundation will continue to finance the employment of over 200 people in schools that particularly need support.
In COOPERATION WITH LABOR OFFICES, The PCPM
The foundation launched an extensive program of vocational and Polish language courses to help refugees adapt.
"The vocational and language training for refugees is aimed at individuals registered as unemployed and seeking employment at labor offices. With support from the Coca-Cola Foundation and CARE, we operate in four cities: Świnoujście, Toruń, Warsaw, and Lublin," said Daria Żebrowska, the project coordinator.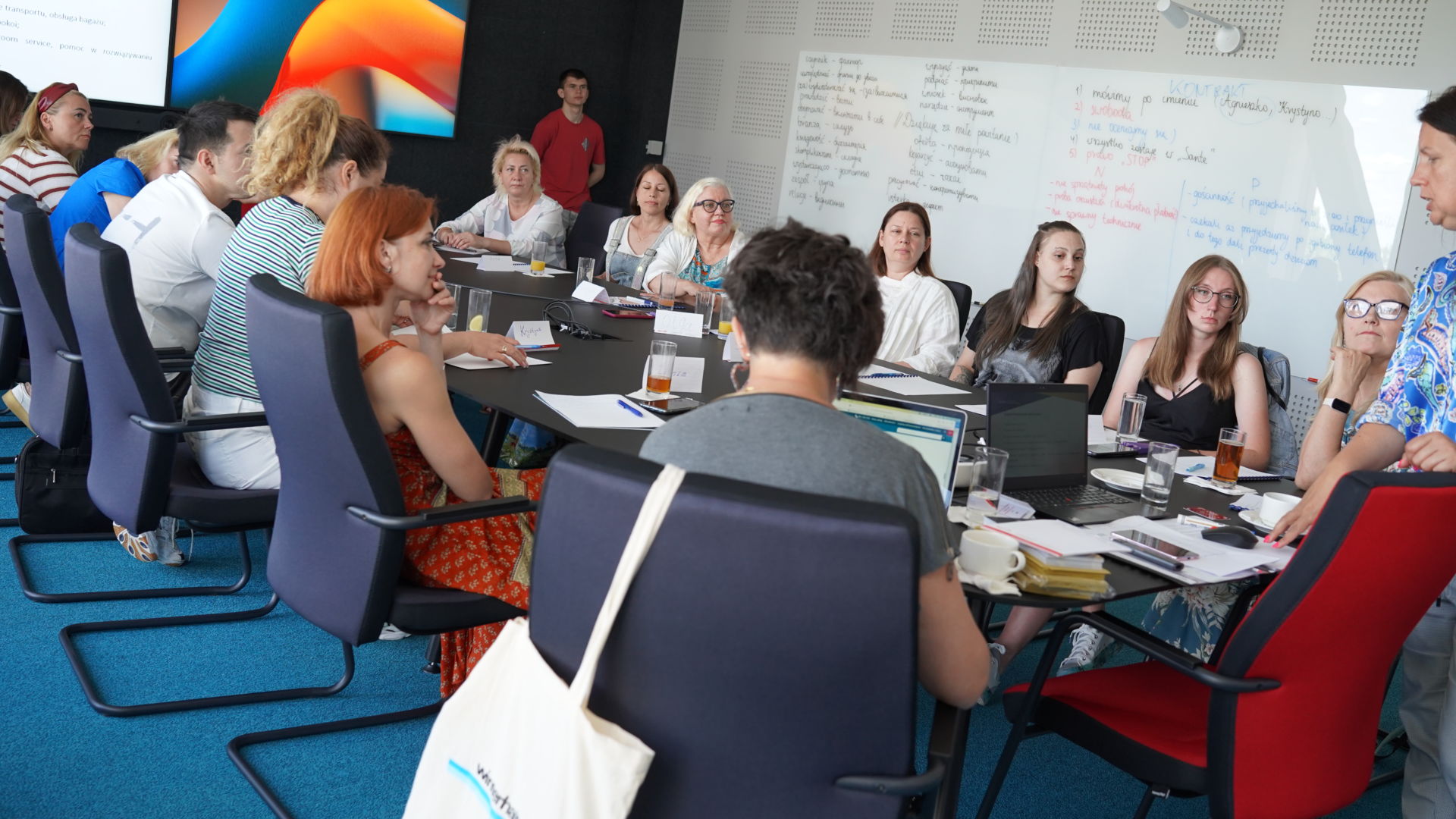 The project consists of two segments: Polish language training and vocational courses such as childcare, cosmetology, and hotel management. Currently, 1000 people are participating in the project, mainly from Ukraine but also from Iran, Turkey, Afghanistan, and Iraq, as emphasized by the project coordinator.
HOTEL MANAGEMENT COURSE
Primarily, women are being trained at the Sante Hotel in Warsaw. They undergo training in various hotel-related positions, such as receptionists, waitstaff, and hotel services. The course concludes with four certificates awarded by the Polish Chamber of Commerce for the Hotel and Gastronomy Industry. According to a representative of the organization, which represents over 600 hotels, these certificates significantly increase the chances of finding employment.
"I am learning different professions to find work in Poland. It is crucial for Ukrainians. I believe that these courses will make it much easier for me to find a job. I came from Mariupol immediately after the escalation of the conflict with my daughters and granddaughters. They have been working for a while now. I am still searching for employment because I am a pensioner, and it's much harder for me to find a job because of that," said one of the course participants.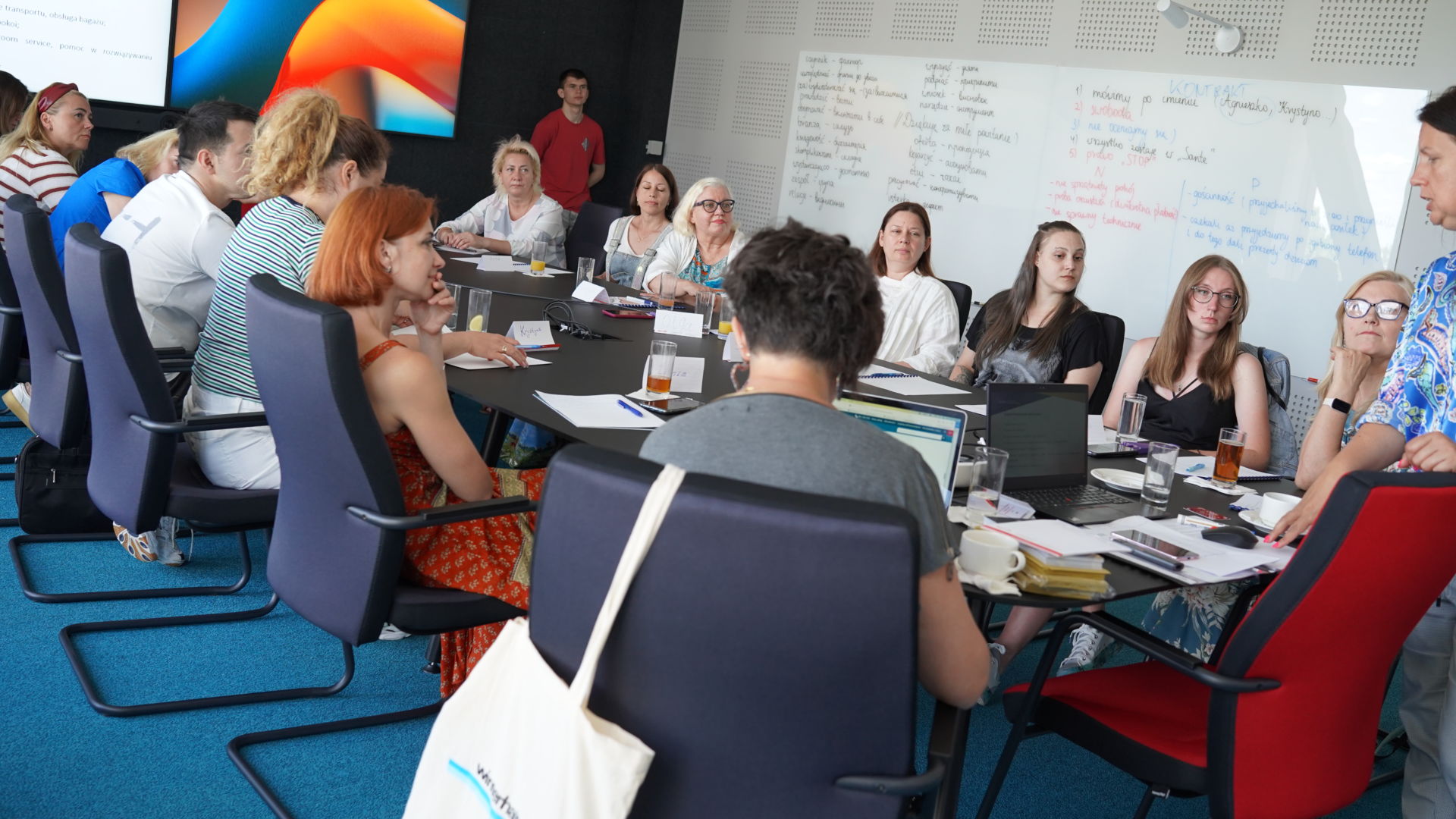 She added, "These courses are very helpful because they not only teach us a profession but also how to communicate in Polish. Such training truly teaches us how to start a new life, and I am very grateful to Poland and PCPM for their assistance."
Agnieszka, the course instructor, shared her positive impressions, saying, "I am delighted with the level of the group and their approach to learning. They have great potential, and you can see that they want to work in the hotel industry. When they started the training, they were uncertain, but now they feel that these courses have given them a new life and a sense of being needed. I am convinced that this group has great potential. They understand what matters most in the hotel industry. Importantly, they keep asking about job opportunities."
NOT ONLY VOCATIONAL TRAINING
As part of the project, driving license class B courses are also funded in Lublin. These courses are vital because many refugees in the Lublin province live outside the city, where they work. One woman, for instance, has to take an hour-long bus ride followed by cycling to reach Lublin.
Another refugee is named Yulia and is from Kovel. Her city is near the border with Belarus and has been bombed three times. Once the rockets hit the fuel tanks, which caused a huge explosion.
– I have 4 children and am a telecommunications major. In Ukraine, I worked on the railroad, where I also met my husband. He now works in Poland on the railroad, where he used to earn extra money during vacations when we lived in Ukraine. When the war broke out, he was offered a permanent job," says Mrs. Yulia.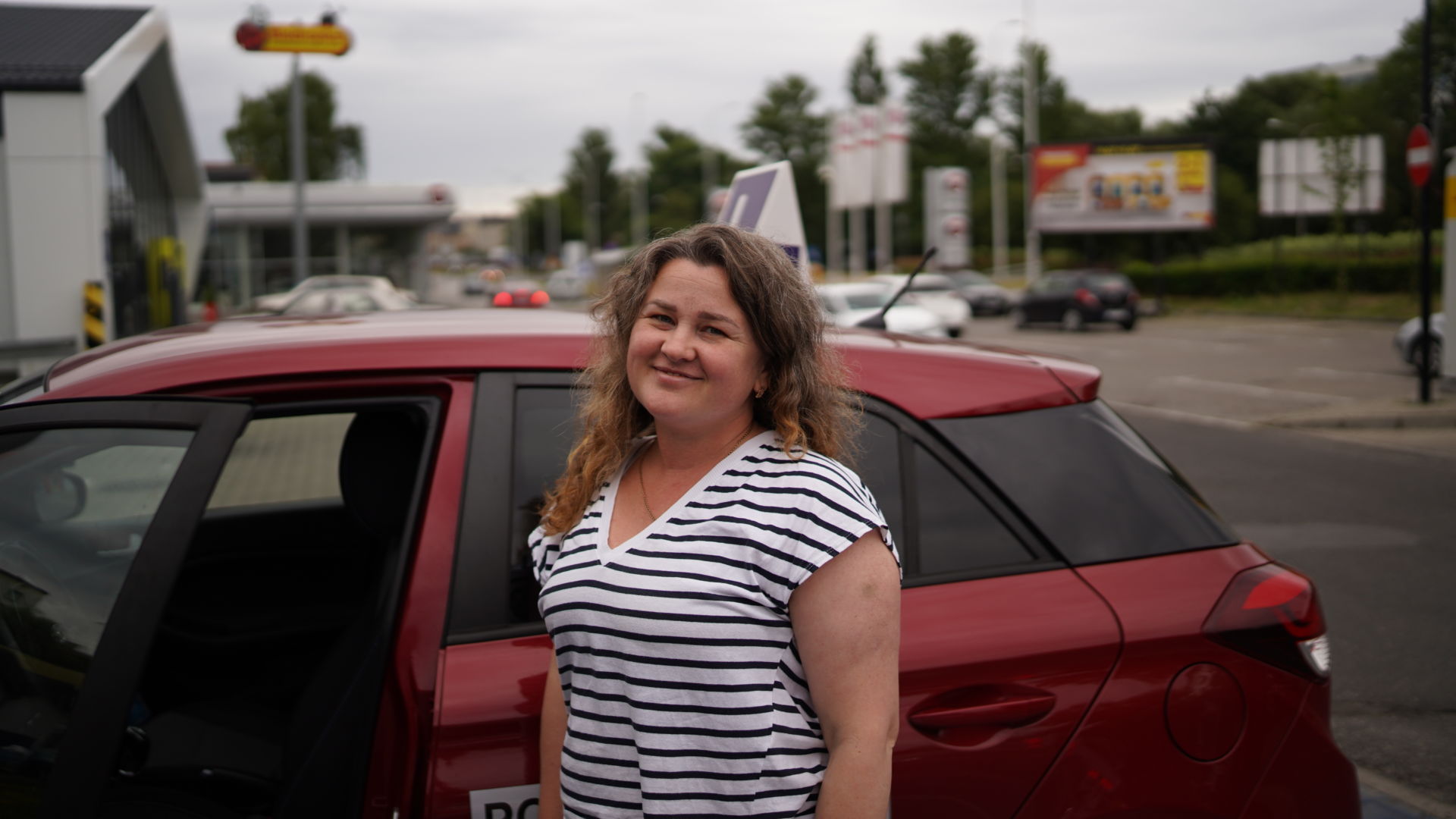 Now residing in Świdnik, Julia is taking her driving license class B course in Lublin. She started learning to drive in Ukraine, but the war interrupted her lessons. Having a driving license would make her more mobile and increase her chances of finding a job. She hopes to work in her field, but opportunities are scarce in Świdnik. She considers working in a bakery to be her hobby.
"Daria Żebrowska emphasizes that thanks to these training programs, refugees feel more confident, can handle their affairs at government offices independently, sustain themselves, integrate, and start a new life peacefully."