PCPM rescuers in Madagascar, as two cyclones hit the island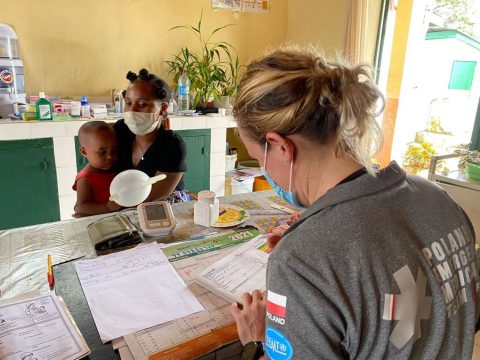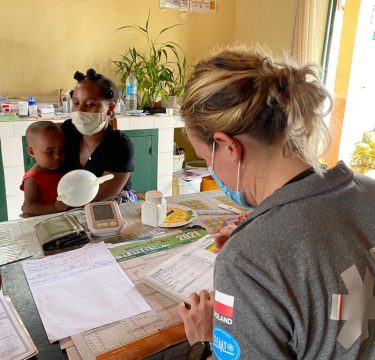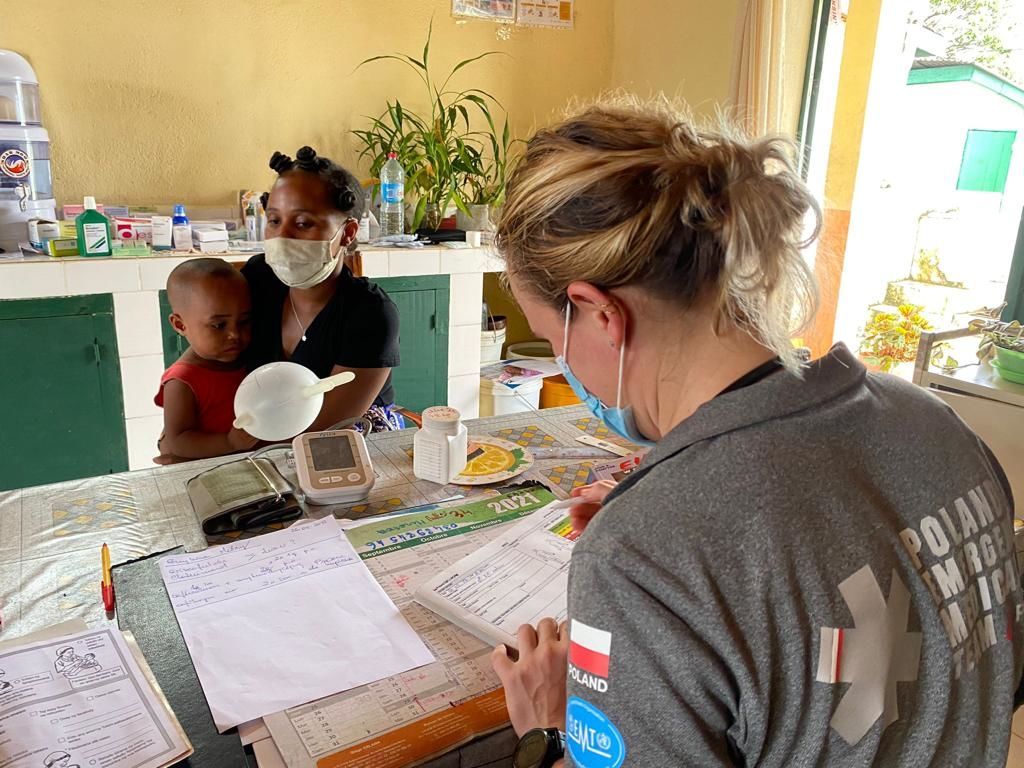 Cyclone Batsirai hit the eastern coast of Madagascar on February 5 and 6, just two weeks after Cyclone Ana. The wind speed reached 235 km/h. The element caused a flood, destroyed buildings, transport infrastructure and power lines. Over 90 thousand people lost their homes, nearly 100 were killed and many were injured. Roads and bridges leading to the most severely affected regions were impassable, which made rescue and relief operations significantly more difficult. Madagascar, with a population of nearly 30 million, is one of the poorest countries in the world and was struggling with food shortages and prolonged drought even before the cyclones.
As part of the European Civil Protection Mechanism, the Poland Emergency Medical Team PCPM set out on a rescue mission at the request of the authorities of Madagascar. It was the first-ever medical mission of PCPM under the auspices of the European Union. Poland Emergency Medical Team PCPM is the first and only rescue team in Poland certified by the World Health Organization. There are only 32 WHO-certified such medical teams worldwide.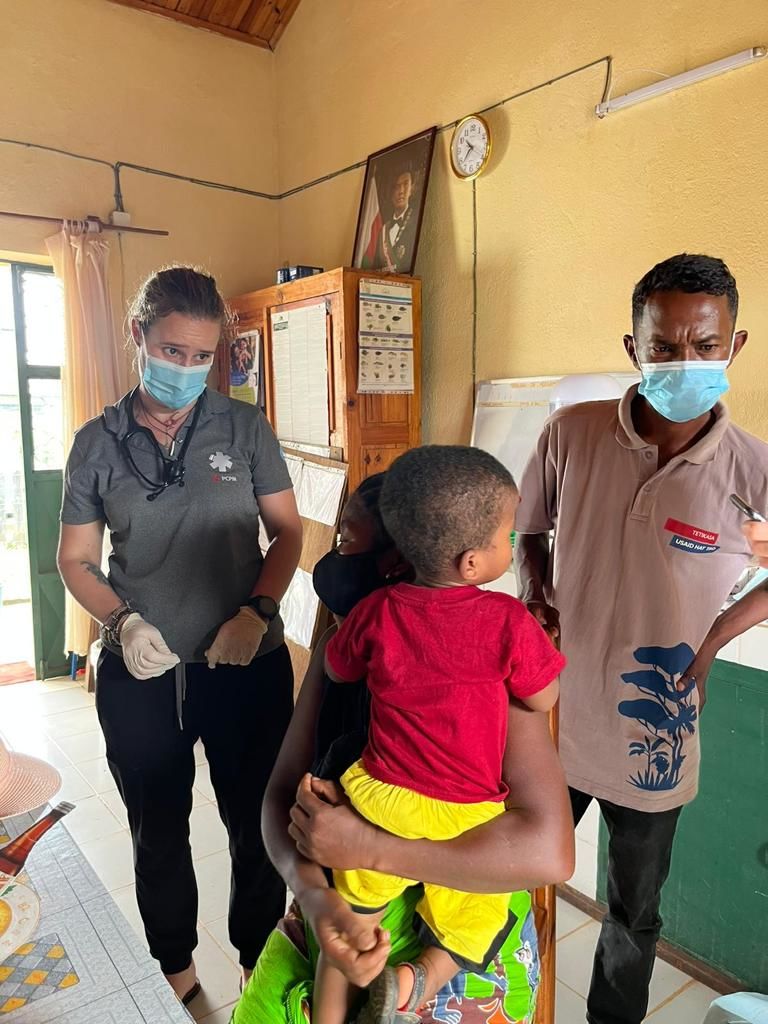 Poland Emergency Medical Team PCPM brought to Madagascar over 1.5 tons of equipment and products, including water purification systems, power generation systems, hospital tents, and supplies of medicines and food. Despite the suspension of all flights to Madagascar, the PCPM team managed to reach the island by chartering a plane from Kenya's capital Nairobi. After a short quarantine, the PCPM medical team moved to the most devastated region of the island, where it found very difficult living conditions – there was no electricity nor running water. Divided into two smaller teams, medics from Poland started working in local clinics. Malaria, skin diseases, circulatory and respiratory failure, infected wounds – these are only a small part of the medical cases they faced. An additional problem was caused by quite unfavorable climatic conditions: over 30-degree heat and 96% air humidity hindered not only the work of Polish medics, but also negatively influenced the healing of wounds. The lack of running water and extreme poverty, which prevented the maintenance of basic hygiene rules in the local community, also contributed to the development of infections.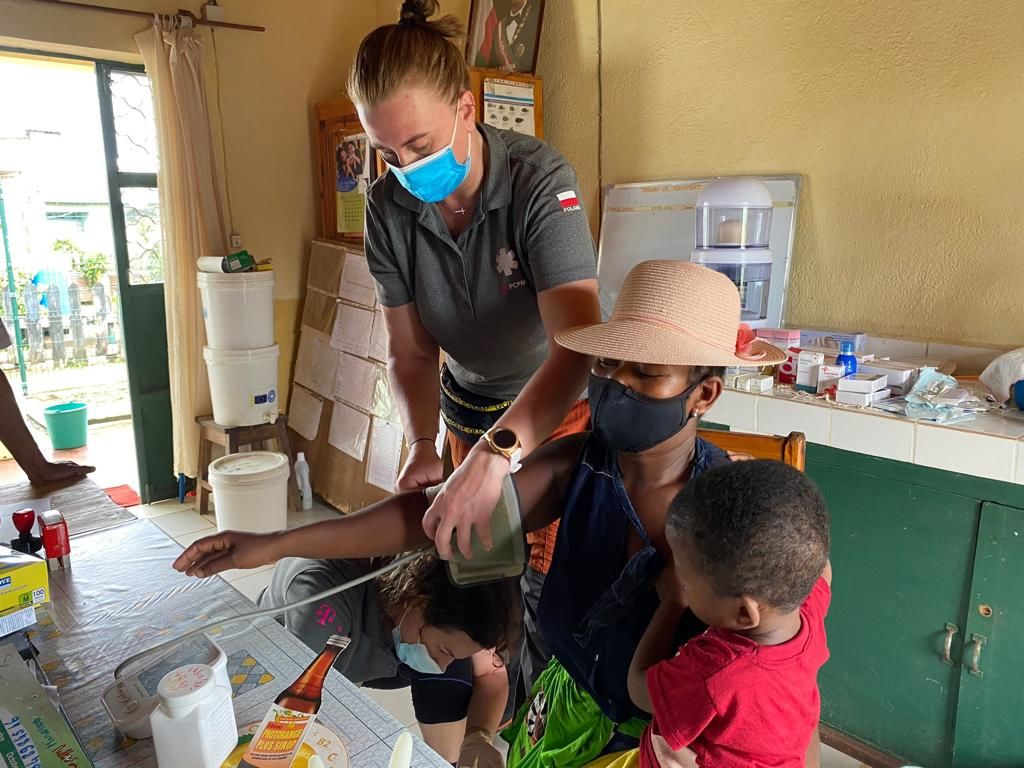 The PCPM mission in Madagascar, which was attended by 13 Polish volunteer rescuers, lasted over 2 weeks. Previously, the PCPM Medical Rescue Team carried out a humanitarian mission in Ethiopia and participated in a rescue mission after the mudslides in Peru, floods in Bosnia, the earthquake in Nepal or the explosion in the Beirut port. The last two years were marked by a few missions in response to the COVID-19 pandemic, including to Italy, Tajikistan and Uganda.