PCPM train Kenyan firefighters. The only such project in Eastern Africa created by Poland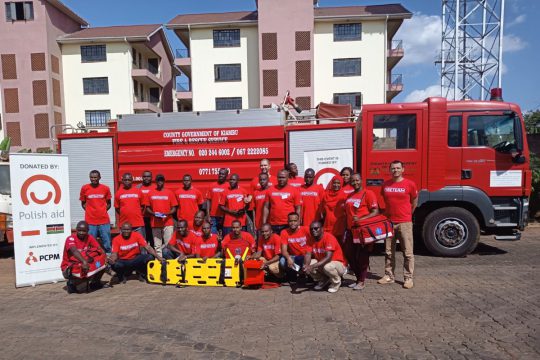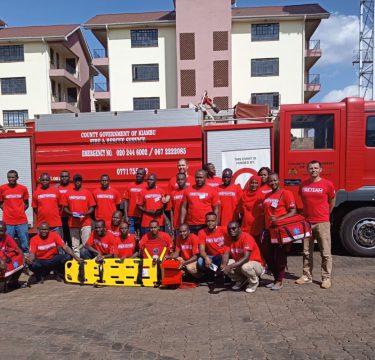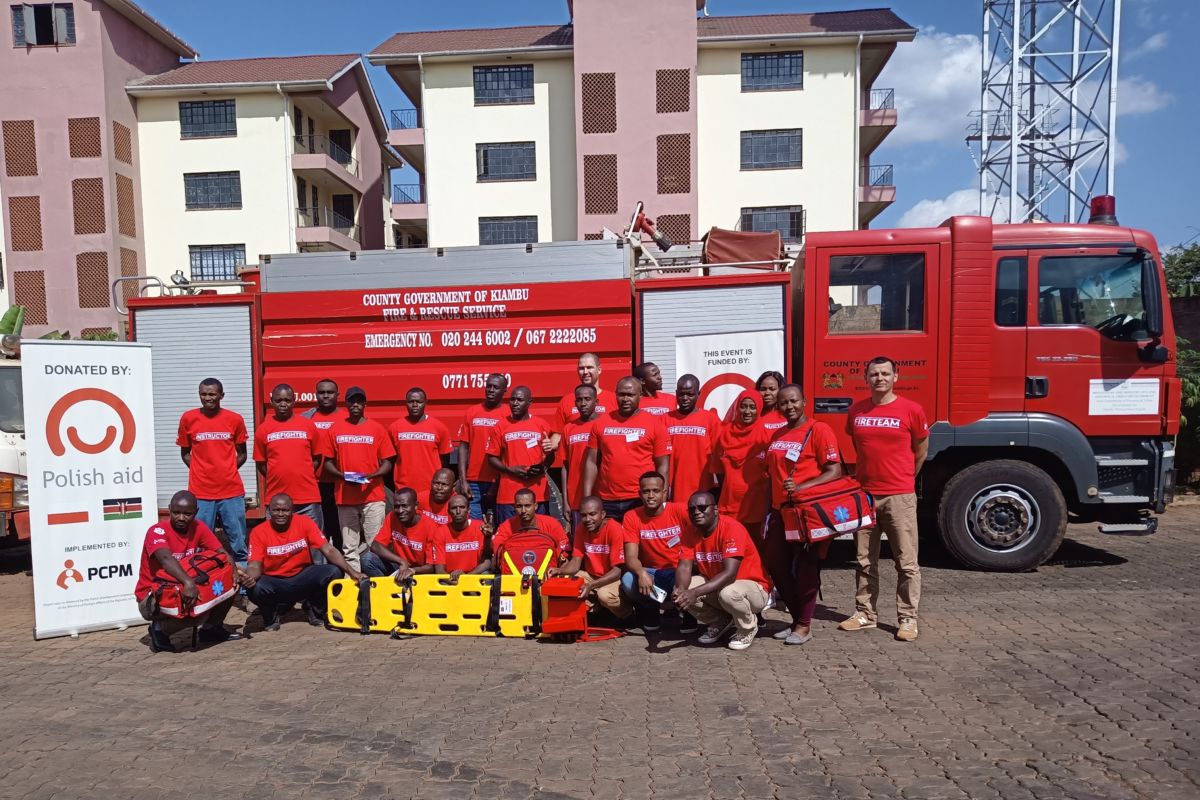 We finished the first term of medical staff pieces of training in first aid. Twenty-one people participated in the course with close guidance from Polish and Kenyan instructors. Currently, the trainees continue to learn during road rescue.
The PCPM and other local partners, later licensed by TVETA (Technical and Vocational Education and Training Authority), organized both courses. Such practices give practical experience and help during the firefighting certification process.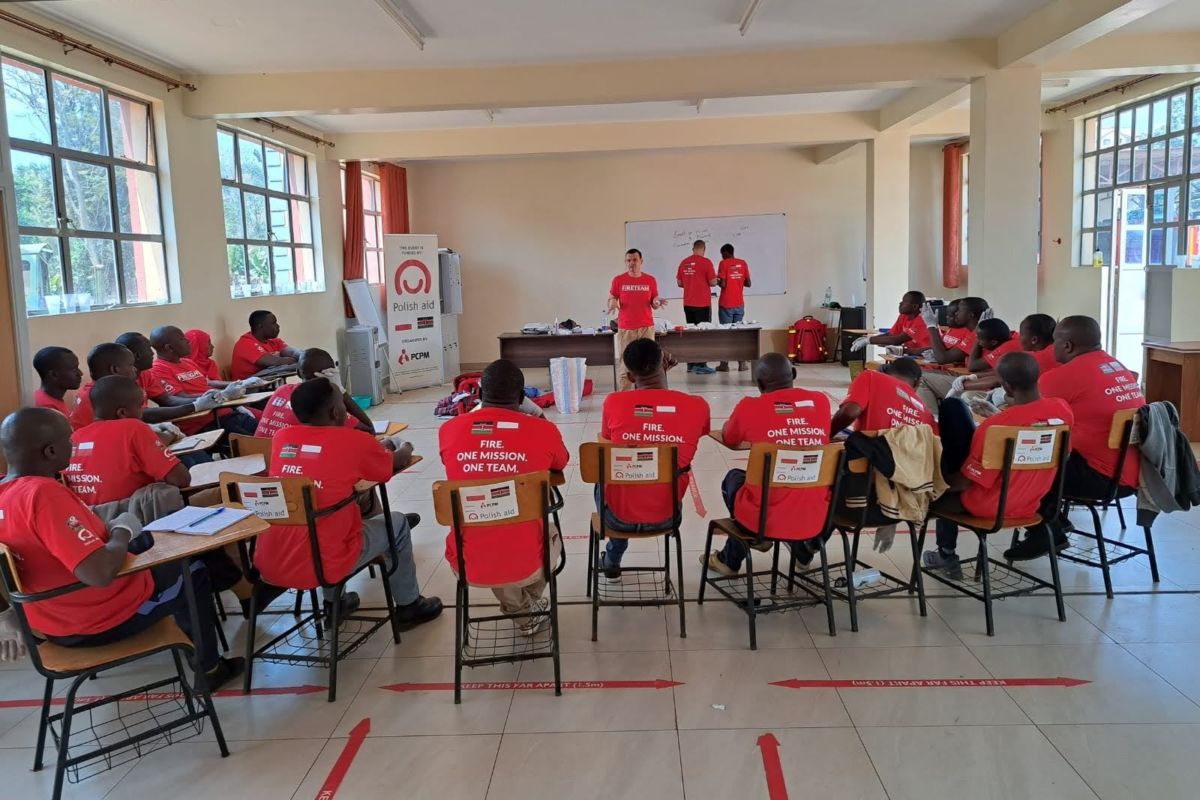 Giving first aid is crucial to rescue people from fires or accidents. What speaks for this is that an hour after the course ended, the trainees had to apply theory into practice in a real-life event just outside our training center; a car hit a woman walking her child.
Since 2021 the PCPM Foundation leads the main firefighting training program in the country. Close to half of Kenyan firefighters received training within the program. This project is the most sizable Polish Aid Organization project in Eastern Africa. The fighter fighting Department's operation capacity has risen from 19 to 47 Kenyan counties and rises consistently. The rising abilities of the firefighting staff and ever-growing operation capacity range effectively make Kenya a safer country. However, our actions do not only focus on education but are also on a much broader scale.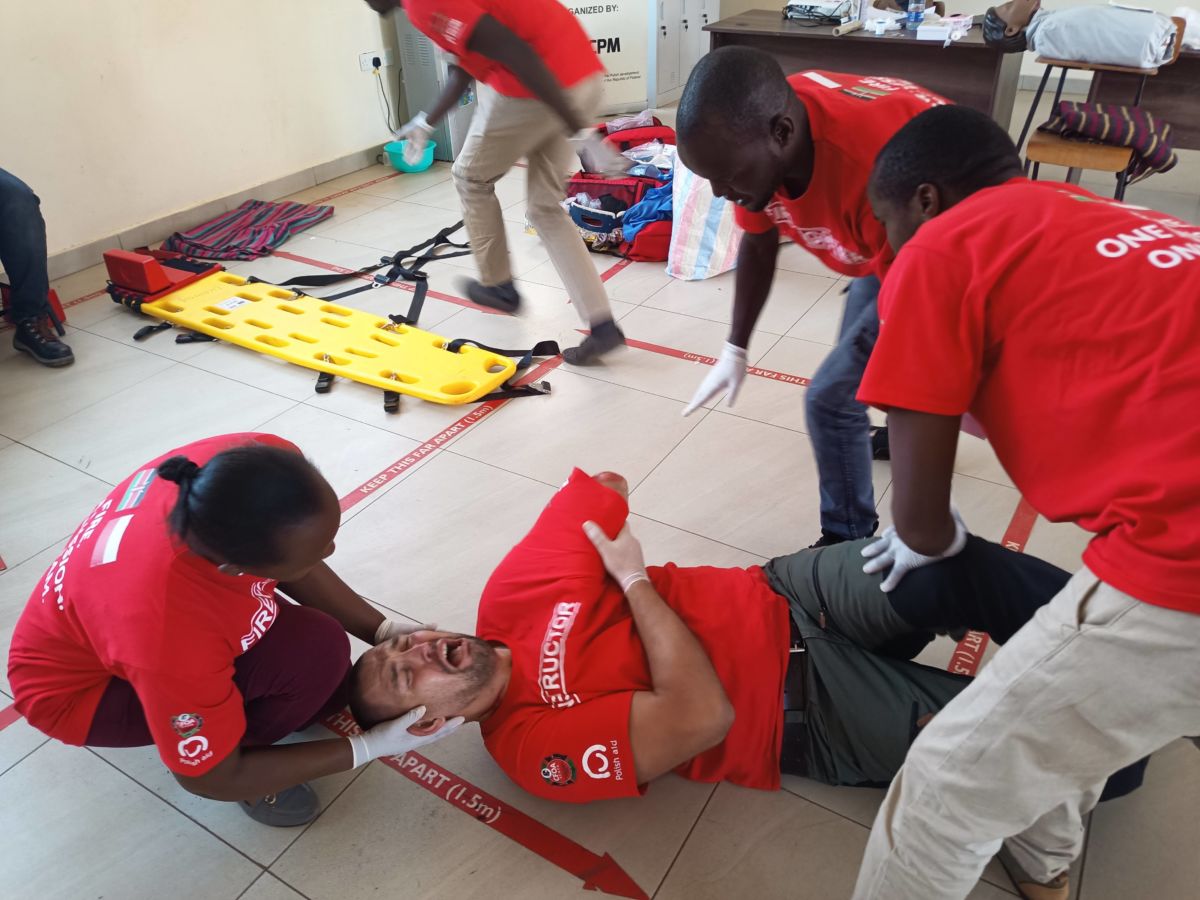 Besides organizing training, the PCPM Foundation actively participates in developing firefighting departments. In 2022, we will finish building one in Makueni and start the building process in Machakos county. These actions have a direct impact on the safety of 200 000 people. There is a significant driving lane through which 200.000 cars go daily. Furthermore, through the next road between Nairobi and Mombasa in this region, 20,000 people pass daily. Next year, to maintain the continuity of knowledge transfer, we will train 20 firefighters and firefighters who will become trainers. It will create a qualified staff of instructors for future training.
The PCPM project is co-financed within the framework of Polish development cooperation of the Ministry of Foreign Affairs of the Republic of Poland.
We publish up-to-date information about our actions on Twitter.
Instagram – @fundacjapcpm
Facebook – Polish Center for International Aid(PCPM)