Polish instructors are training firefighters in Kenya. And they're doing it brilliantly!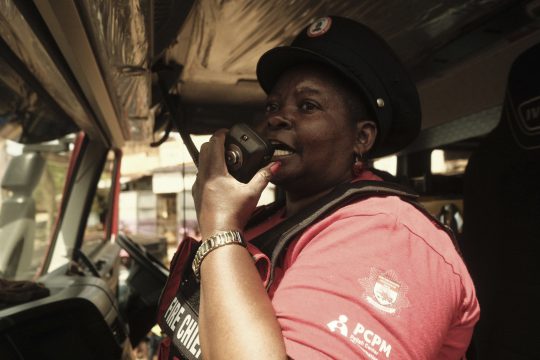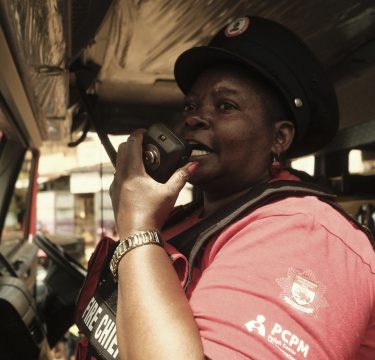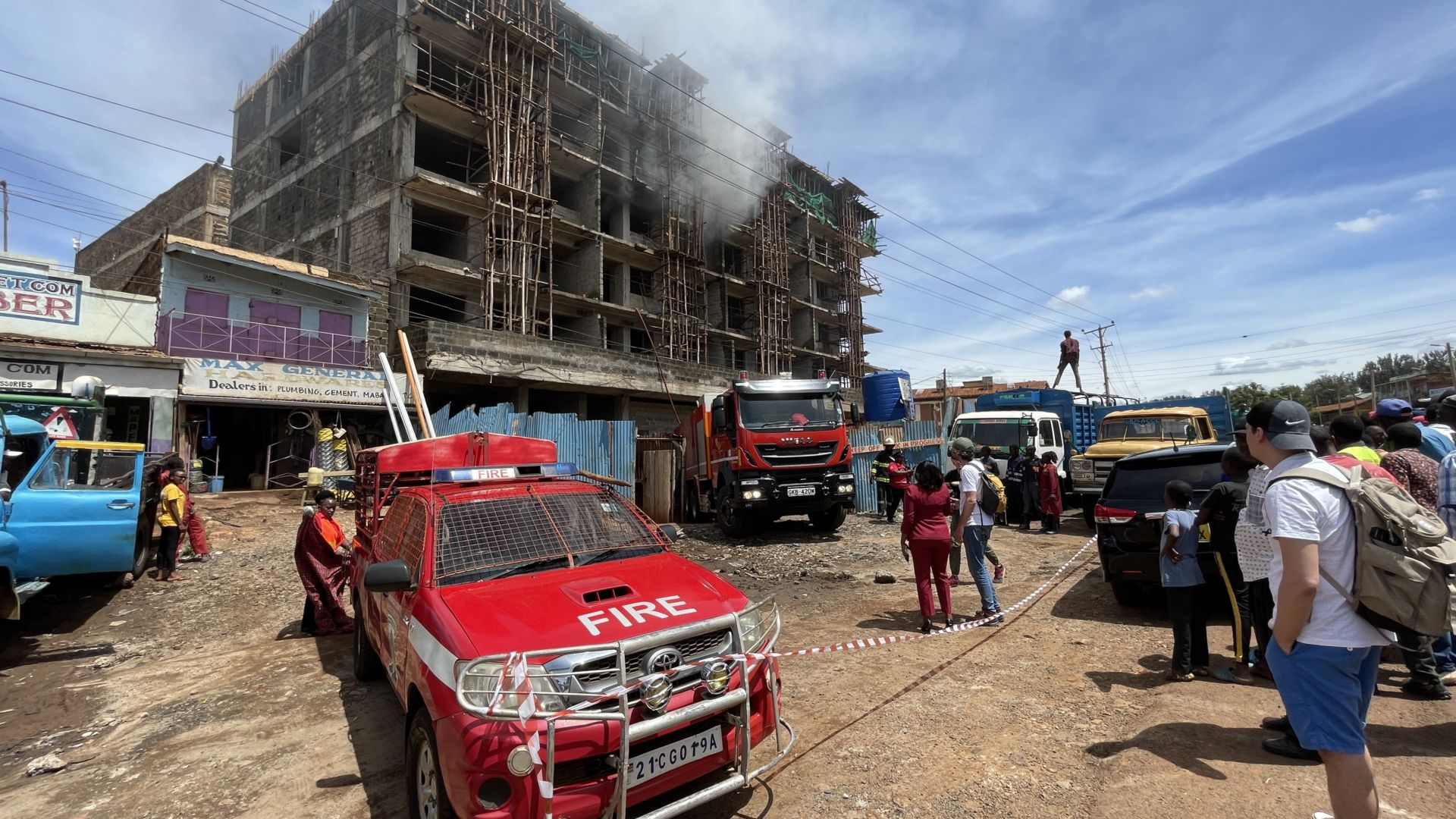 This is not only an improvement in security, but the basis for attracting investment
Polish instructors for the past nine years have been teaching Kenyan firefighters, to the best of their ability, the knowledge they have gained in practice. They did this so that their colleagues in Africa could help people, victims of accidents, fires, collapses or floods, as efficiently and safely as possible for themselves. Poles are still training Kenyans, and have already trained more than 60 percent of all firefighters in the country. This has allowed them to increase their numbers threefold. There are as many more firefighting units in places where there were none before.
This program of support and training cannot be stopped now. For there is a unique opportunity to deliver aid that will not only keep people safe, but also create an opportunity in Kenya for an influx of investment that will give people jobs. This, in turn, will allow the residents to lead a life at such a level that the situation will not force them to seek better conditions elsewhere.
Kenya needs rescuers to search rubble of collapsing buildings
– Kenya is in need of professional rescue support as a result of building collapses. Unfortunately, at the moment, the victims of such disasters frequently cannot expect any help. That's why we need to train firefighters, who will then pass the knowledge on and equip them with professional gear – argues Dr. Wojtek Wilk, president of the PCPM Foundation personally responsible for developing the concept of comprehensive support for the development of the fire department in Kenya.
In many regions of Kenya, firefighting units simply do not exist, and it takes several hours to get to fires, collapses, or accidents. Safety is the basis for the development of industry or investment that will give people in the country jobs. And in many counties, the unemployment rate pierces 60 percent. So the situation forces people to look elsewhere for a place to make a decent living.
Kenya is a country that is industrializing very quickly. Many plants and factories are being built that need specialized fire protection. According to 2022 World Population Prospects estimates, Kenya's total population was more than 53 million in 2021, compared to 6 million in 1950 and about 1,700,000 in 1900. According to UN projections, Kenya's population will nearly double in 2050, reaching more than 93 million people. As a result, many people are migrating to cities, which often cannot provide safe housing in such a short time. Therefore, construction disasters typically occur in Kenya due to construction defects.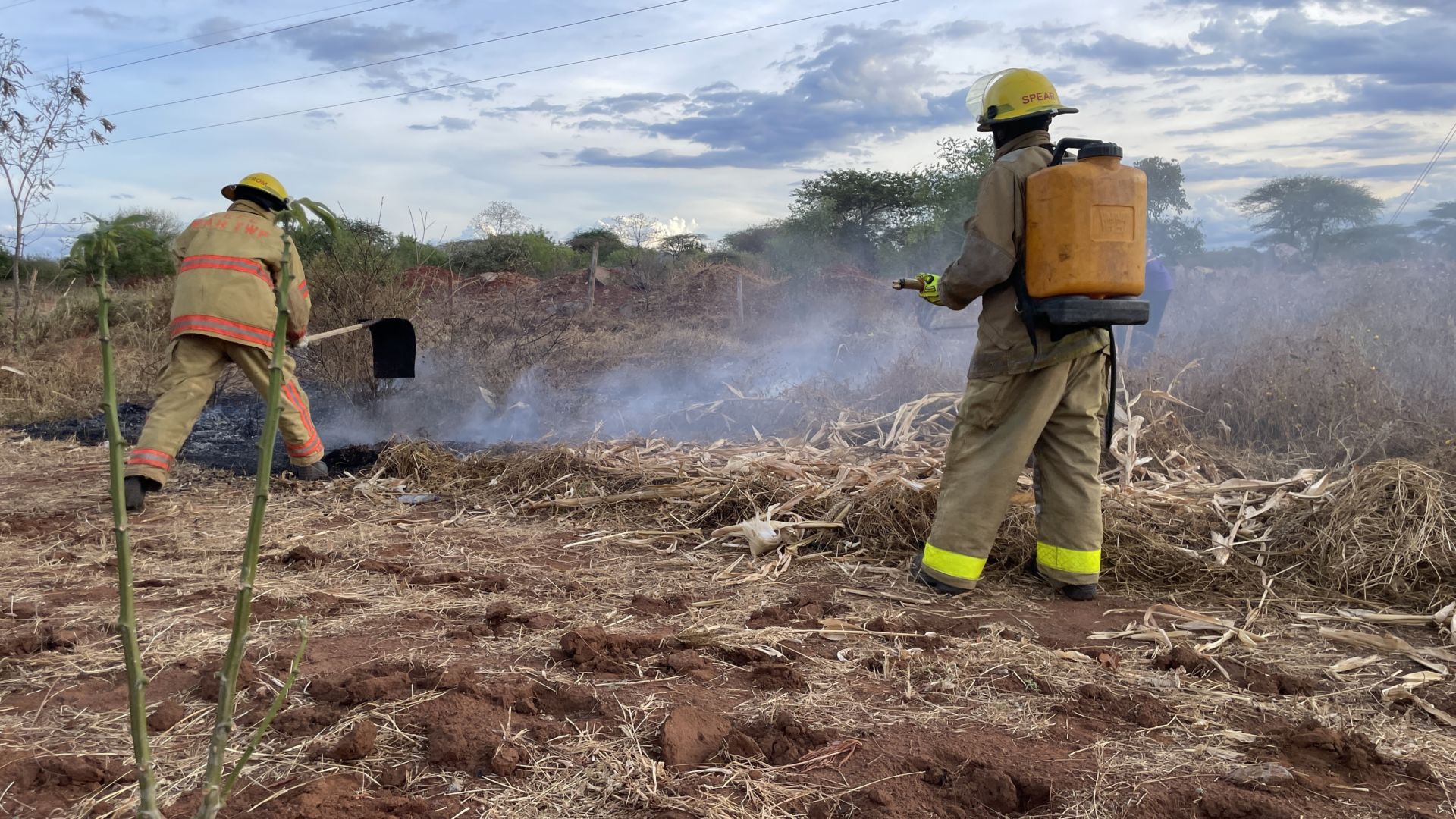 Kenya, like the entire African continent, is particularly vulnerable to ongoing climate change. The country has been plagued by drought for years, which is particularly hard on the south of the country. Fires are destroying farms, crops, and residents' property. In turn, rainfall is becoming increasingly violent and erratic, and this leads to flooding. The people of Kenya are mostly not able to swim, so flooding is an extremely dangerous phenomenon for them.
Thanks to PCPM, the number of firefighters in Kenya has tripled
To be able to deal with these types of challenges, an efficient fire brigade is needed. Since 2014, the PCPM Foundation has been conducting, with financial support from Polish Aid (a Polish development cooperation program implemented by the Ministry of Foreign Affairs), an extensive project that trains and retrofits Kenyan firefighters. When the Foundation started its project there were about 450 firefighters in Kenya, now there are more than 1,600.
– I am proud of our efforts. Since 2014, the number of fire stations in Kenya has tripled, as has the number of firefighters. However, Kenya is more than twice the size of Poland and the number of firefighters is still too less. That's why we're focusing on making the fire station network as dense as possible through training and construction projects, so that response times to accidents are as short as possible – tells the president of the PCPM Foundation. Since 2014, the support of Polish aid amounts to 14 million PLN.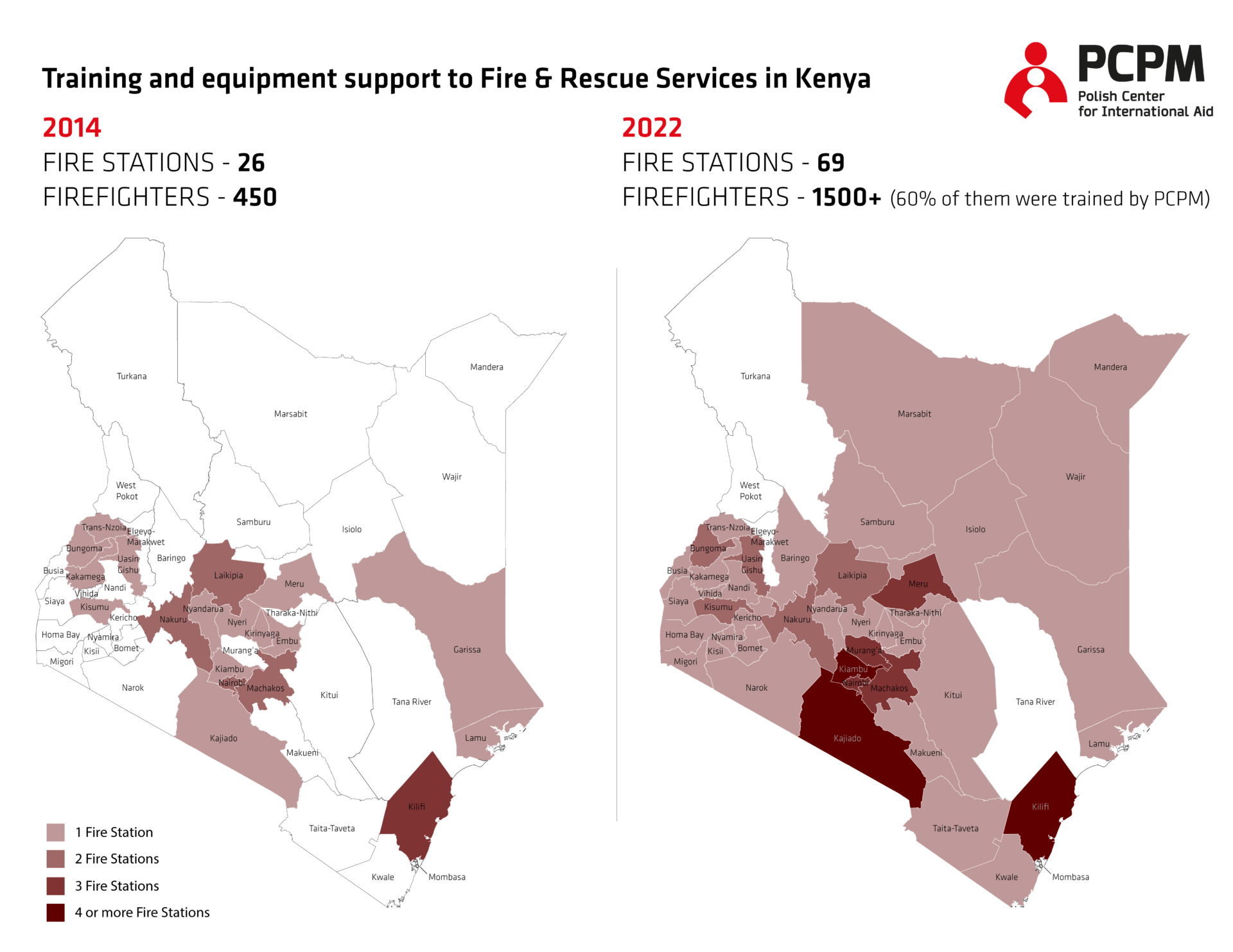 Training, equipment, fire engines and the first and only training center with a firefighting training ground
However, the Foundation's activities are not only training. Also, as part of the project, PCPM has built a fire station in Makueni County. Another is under construction in Machakos County along one of the busiest routes in all of Kenya as well as East Africa connecting the capital Nairobi with the port of Mombasa. In addition, the Foundation has built a Fire and Rescue Training Center in Kiambu where firefighters can hone their skills.
– Importantly, we also prepared a fire truck that is a technology demonstrator. We constructed it to indicate to local authorities that this type of vehicle could be within the administration's budgetary reach – explains Dr. Wilk.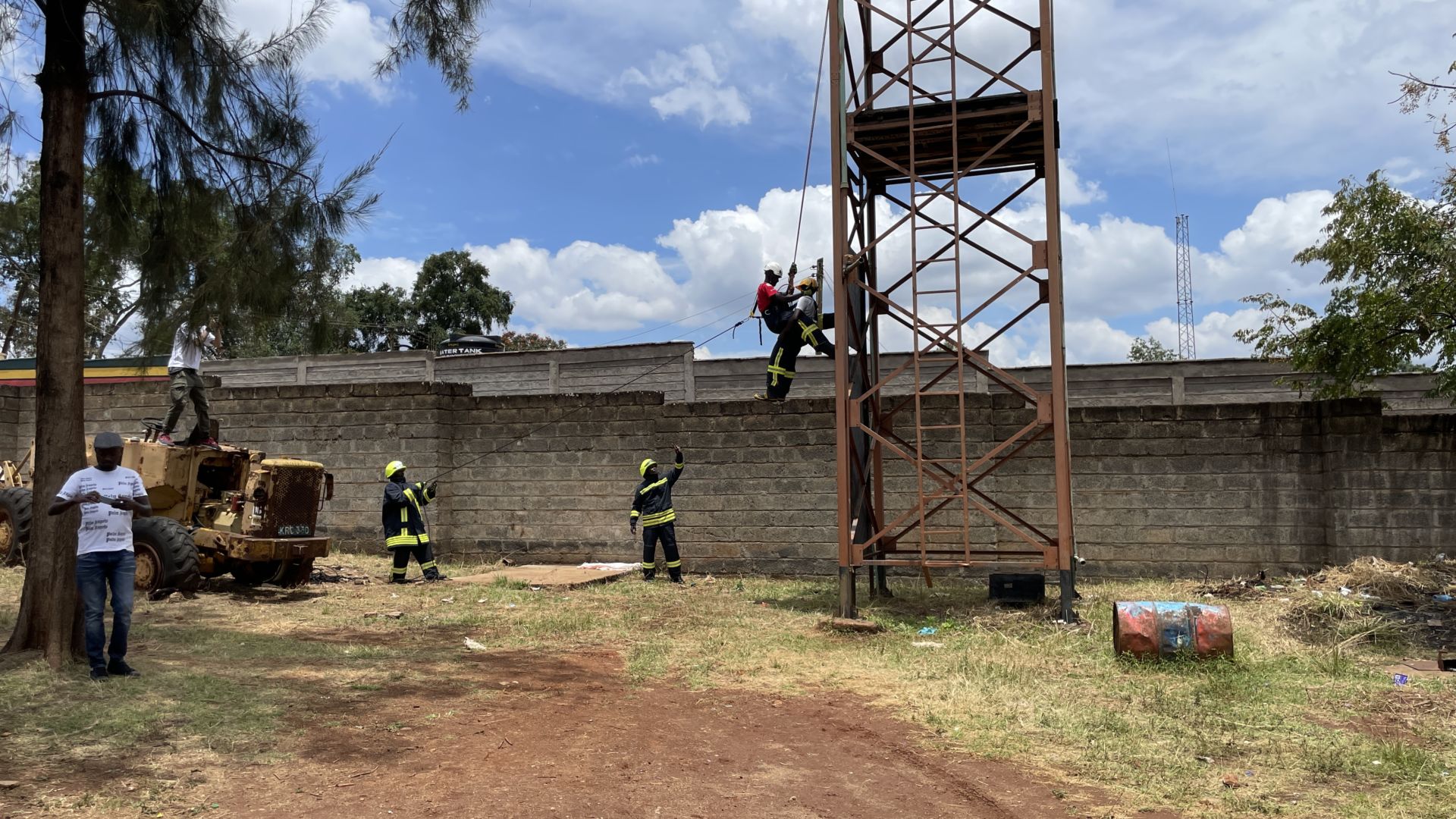 Training is provided by a group of Polish firefighters certified in Kenya. The goal of the Foundation's activities is to create Kenya's first training cadre in firefighting, technical and medical rescue.