The PCPM Foundation is the first Polish organization to help Ukrainian refugees in Latvia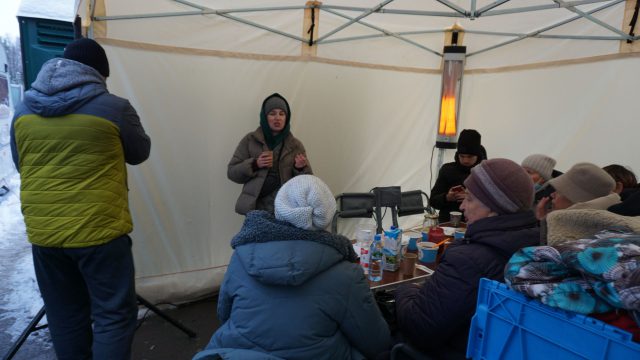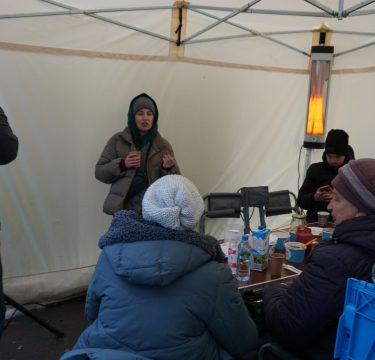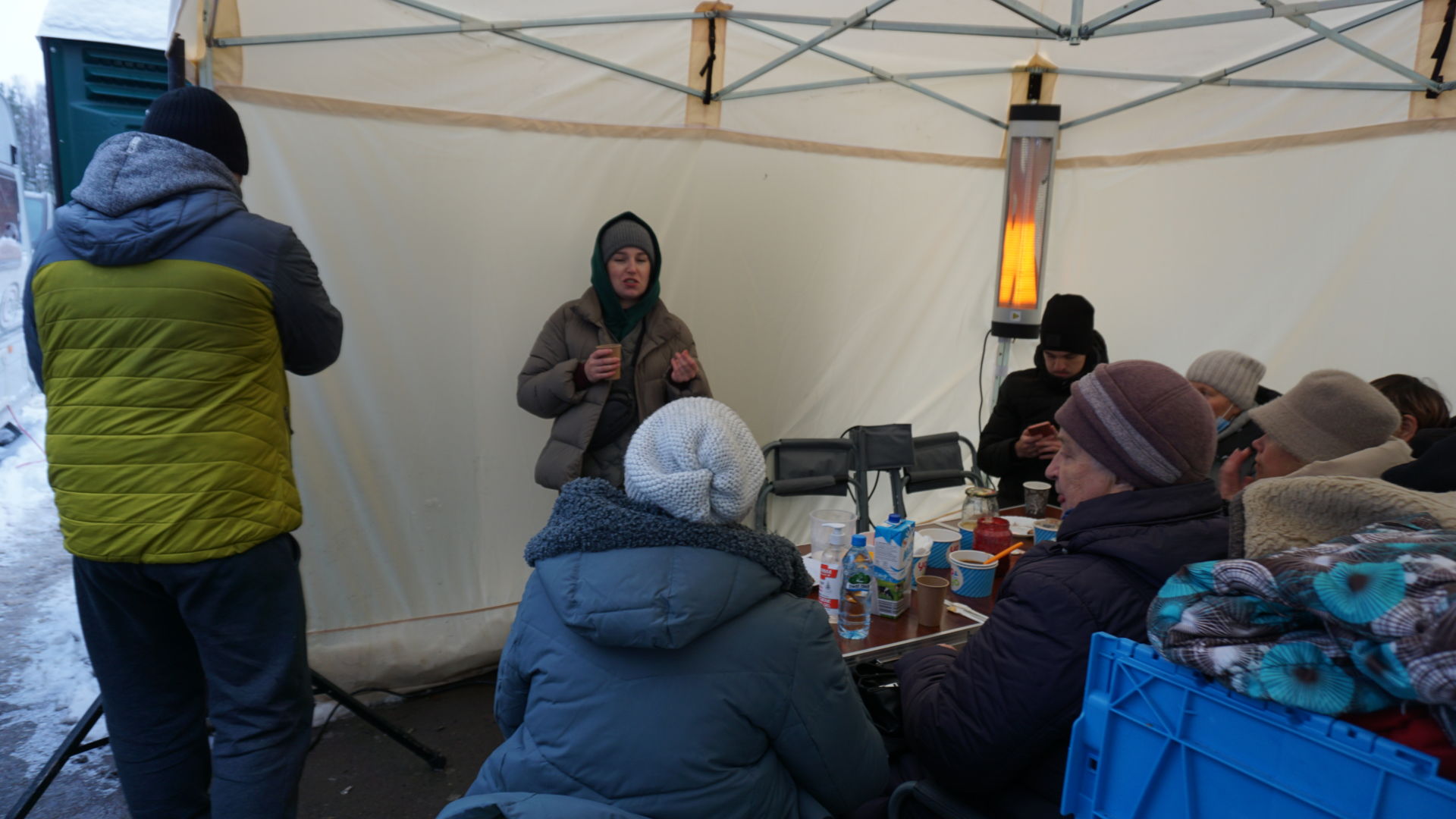 The woman just had her purse, waiting for her husband for 3 hours. He got stuck in the Russian-controlled area. At the border crossing with Latvia, we can only see a forest covered with snow. The woman was on the way together with her for three days to finally cross the border of Latvia. The majority of people trying to go through the border crossing are Ukrainians from the occupied territories. Russia purposely lets through fewer people than its Border Guards could let. Often, they leave women, the elderly, and children in freezing conditions.
ALONE ON THE BORDER
'These stories occur on the Latvian border daily. Dozens of people wait in freezing temperatures for hours. Once they get through, they stand before darkness – said Dagmara Górczalczyk from the PCPM, who was on the Latvia-Russian border, to report on the situation there.
'Near the camper where you can get hot tea stood a woman of about 80 years old. She had arrived by bus at the Latvian-Russian border, which she then crossed on foot. She was confused. Volunteers approached her and offered her hot tea, at which point she began to cry. The woman was sure she had come to Poland, where her son was supposed to meet her in Warsaw, but the news that she was in Latvia stressed her out a lot' – the Latvian volunteers recounted.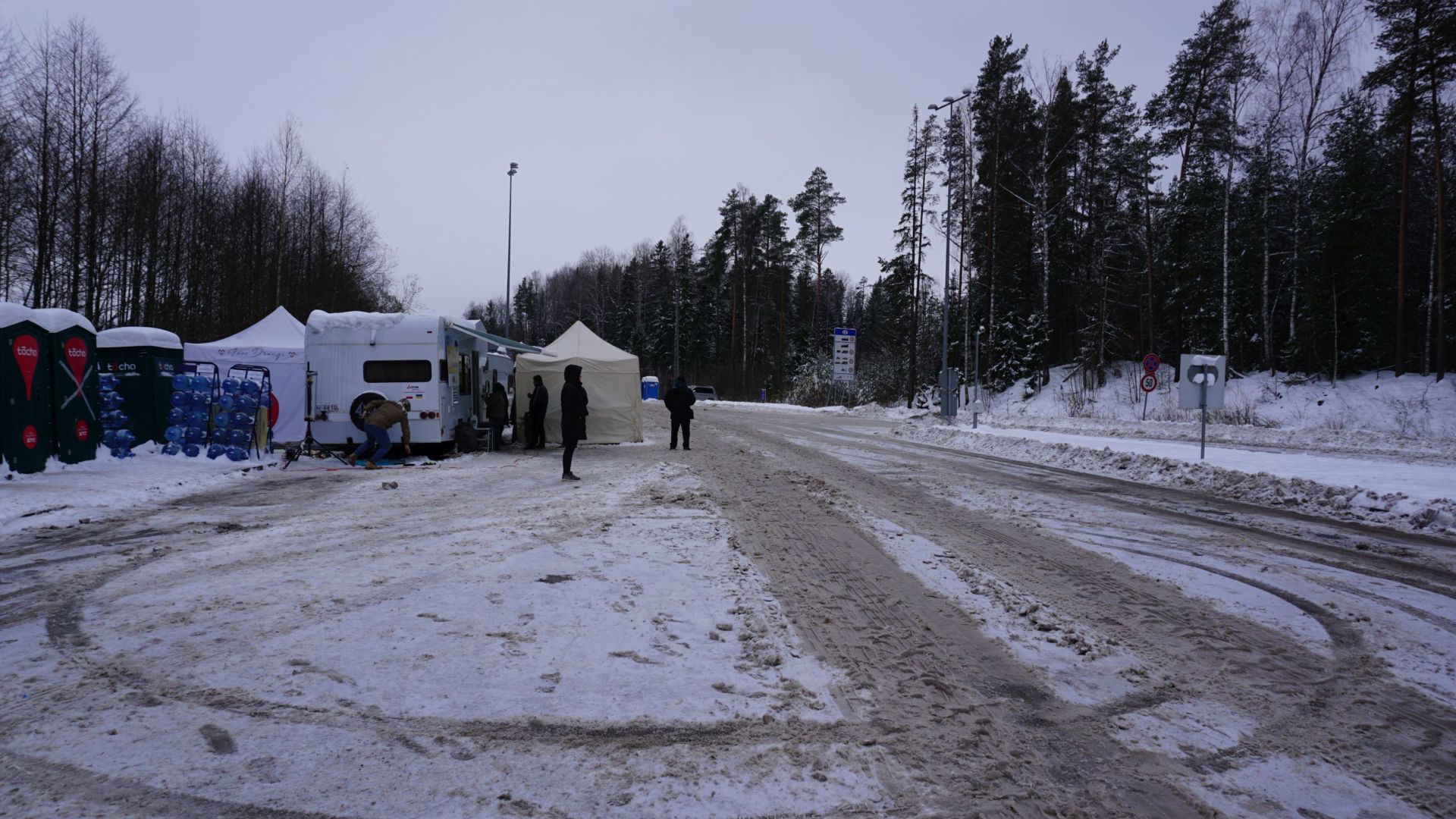 'You will cross the border, and you will be in Poland' – She was told in Moscow when she bought her bus ticket. Many Ukrainians who flee to the EU from Russian-occupied territories in Ukraine have similar stories. The bus only gets them to the border, and then Russian border guards do everything to make it difficult for them to get to Latvia.
The 80-year-old woman was lucky because the Latvian volunteers helped her at the border crossing. One volunteer took care of the woman while the other looked for her on the passenger list.
'I should not have embarked on this journey. I miss my late husband very much' – the woman repeated again and again. She eventually set off on a further 14-hour bus journey, where she was to meet her son, who lives in Warsaw.
FORESTRY BORDER CROSSINGS
'We have extensive experience in organizing this type of assistance. We have received tens of thousands of refugees from Ukraine at the Transit Center, which we created from scratch at the Eastern Railway Station in Warsaw. The volunteers provided them with help, psychological care, medical support(but also a place to rest), warm food and drinks, toys for children, SIM cards, and air, train, or bus tickets for onward travel, right after they arrived in Poland. They were even able to get temporary housing on the spot. We want to provide similar assistance in Latvia in cooperation with local organizations. The border crossings on the Latvian-Russian border are far from human concentrations, and there is no infrastructure. There are no stores, no shelters, often not even a living soul to ask for anything' – describes the situation of Dr. Wojtek Wilk, president of the PCPM Foundation, who is currently establishing the details of the PCPM Foundation's assistance in the Latvian capital.
THE BIGGEST REFUGEE CRISIS IN THE HISTORY OF LATVIA
According to the UN, more than 1.5 million Ukrainian citizens have been deported or deported by Russian forces deep into Russia. This number includes residents of Mariupol, among others. More than 50,000 Ukrainian children, including orphanages and in the care of their parents, were handed over to Russian families to be adopted and raised as Russians -the Ukrainian Ombudsman for Children informed.
The Latvian Interior Ministry reports that as of November 15, 2022, 37,000 Ukrainian refugees have been registered for temporary protection in Latvia. This represents 2 percent of Latvia's population. In addition, more than 230,000 Ukrainian nationals have passed through Latvia, crossing the Russian or Belarusian borders to reach other EU countries or return to government-controlled Ukrainian territories. This refugee crisis is the largest in the country's history.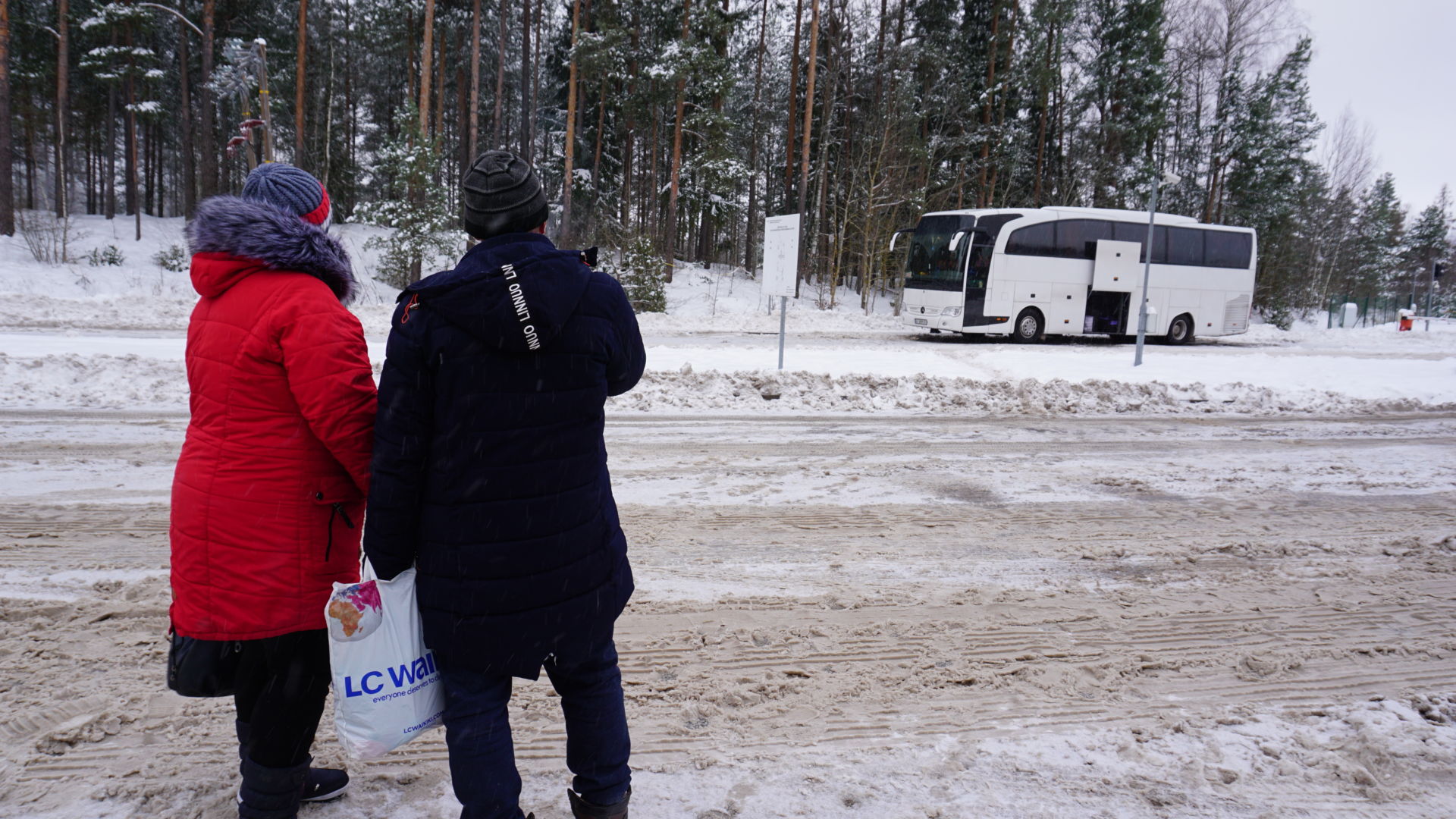 The four border crossings where Latvian volunteers supported by PCPM operate in forests far from human concentrations, with temperatures sometimes reaching minus figures. There is a lack of sanitary facilities, stores, or even shelters to shelter from the cold. What's important to realize is people who often travel with a single backpack, the situation is challenging. On average, about 2,000 refugees pass through these border crossings every week. At aid stations at the border, refugees will eat a hot meal, charge their phones, rest, and obtain information on temporary protection in Latvia and onward transportation.