The World Humanitarian Day – for us it's like every other day – we do our thing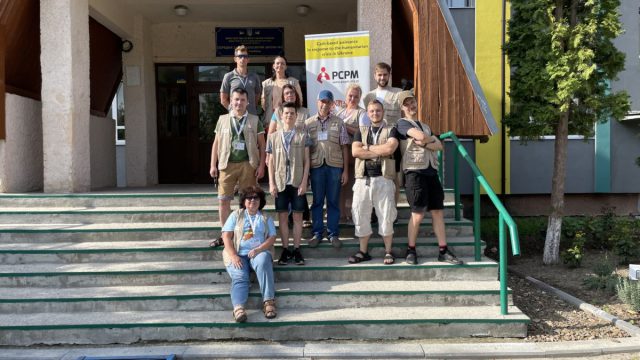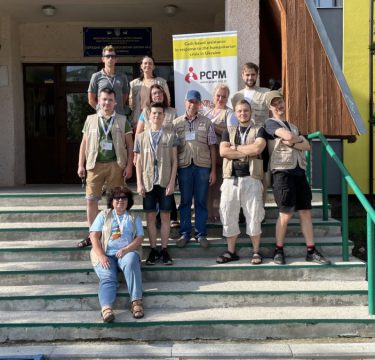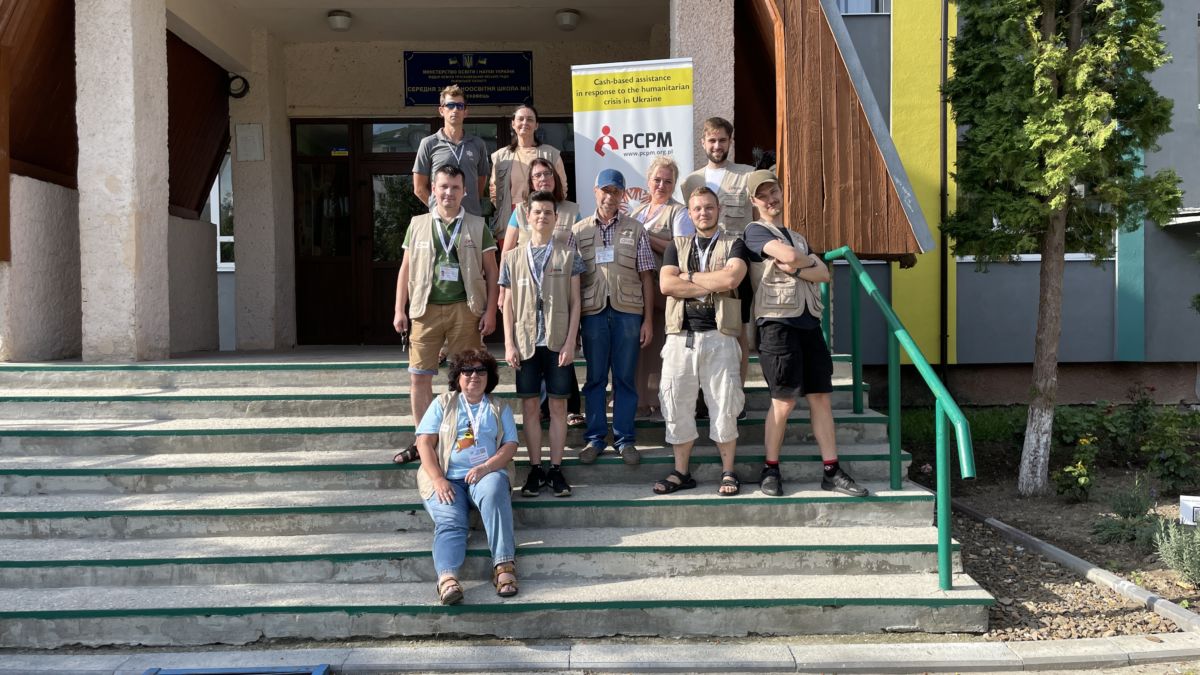 See how we work to get to know us better
A humanitarian worker doesn't just go on missions. Much of the work is done simply from behind a desk. Humanitarian projects in which we help people suffering from wars, conflicts, or lack of resources – like now in Lebanon, Ukraine, or South Sudan. – must be well and meticulously planned, and then responsibly and carefully executed. That's why logisticians, coordinators, as well as experts who know the languages and conditions of a country play such an important role in our operations. They plan and organize the delivery of humanitarian aid, respond to requests for assistance, prepare accounts, and complete documentation. We are professional, committed, and transparent in what we do (you can find the PCPM Foundation's annual activity reports here).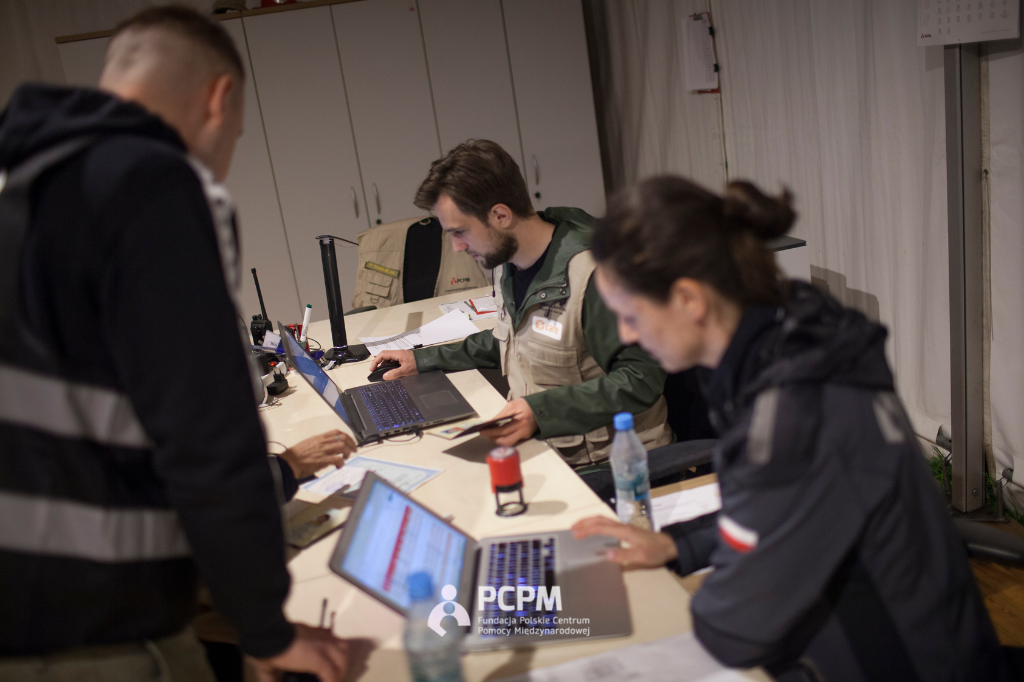 Often, we work at night, not just because we operate in different time zones but because the situation is forcing us to do so. Roman, Kasia, and Przemek, seen in the above photos, met a moment before midnight at the Refugee Transit Center at the Warsaw East Railway Station during one of the evacuations. In a moment Przemek will register those in need of financial assistance and give them payment cards, and Kasia will check if they have a place to sleep. If they don't – Roman will take them to an accommodation center organized by us or just a private apartment. When a person or family has special needs, they can also count on us. Even pets are not left unattended (you probably remember the story of the lost cat of one of the Ukrainian seniors).
We always try to get to know those who we help
Below, in China, our Lebanese staff member visiting an elderly man in need of support. The PCPM Foundation helps Lebanese and Syrian refugees function during Lebanon's massive economic crisis. This allows us to know the needs of specific individuals, know when those needs change, or when the type of assistance we provide needs to change. We try not to make individuals or families dependent on our support, as this is not a good solution. Whenever possible, the humanitarian aid we provide turns into development aid. Then we give those in need the tools to take care of themselves. This is what we are doing now in Iraq or Lebanon, and before that in many other countries.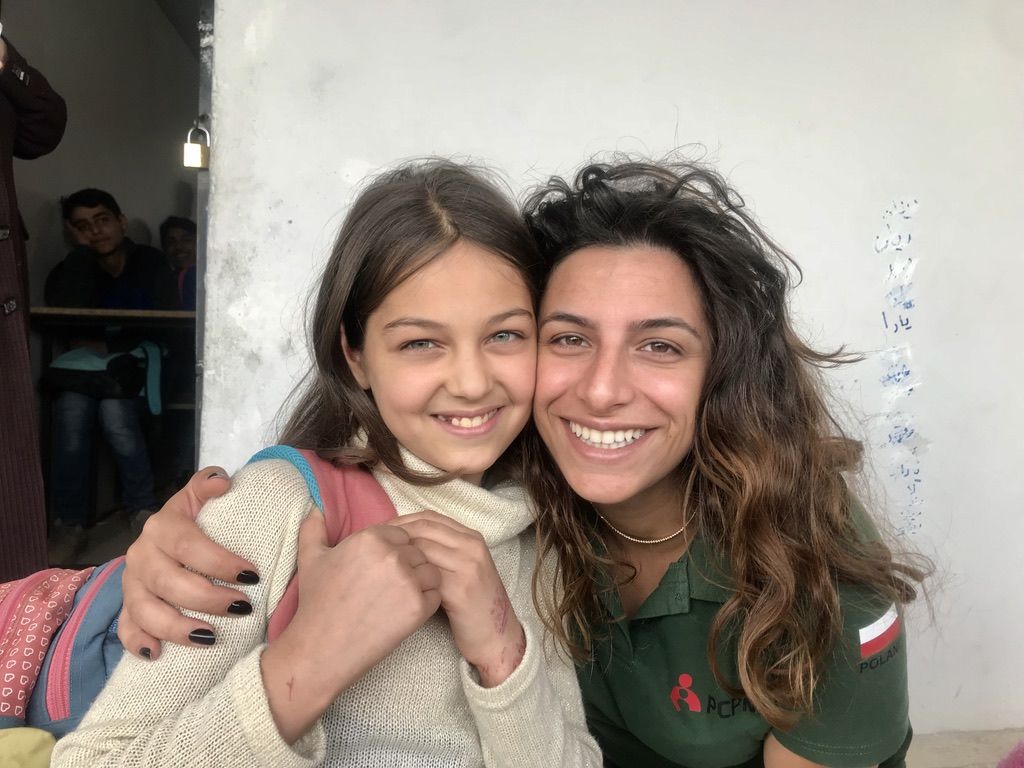 Humanitarian aid means reaching out where basic services or products are lacking
Our work at the Gordhim Nutrition Center in South Sudan involves being the only place within hundreds of kilometers where mothers get help and support for their children. Many of them suffer from hunger, but when they come to our center it is a 10-day therapy that brings them back to health. Our colleagues in South Sudan are appealing for donations because how many children can be helped depends on the size of the therapeutic food shipment. And that is purchased from this collection: pcpm.org.pl/sudan.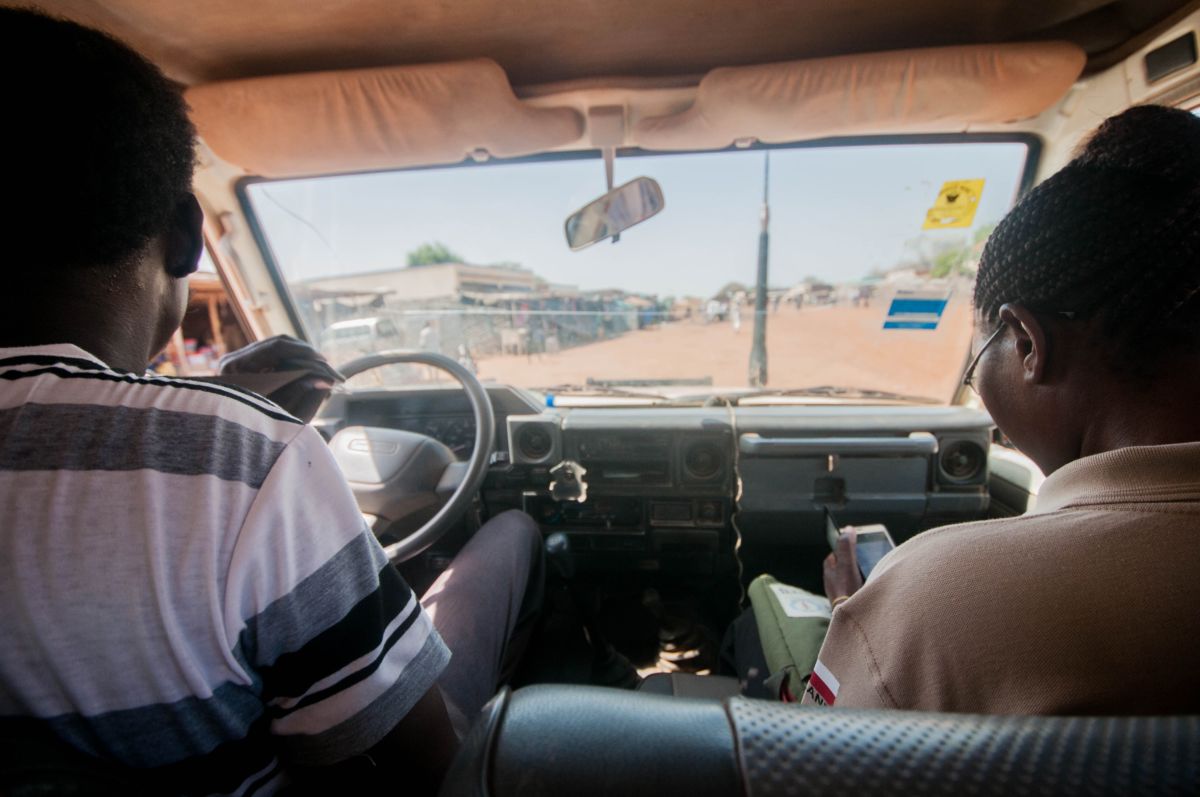 Humanitarian Day, established by the UN and celebrated annually just on August 19, is a special date for the Polish Center for International Aid. It is an additional opportunity to express respect for all humanitarian workers and honor the memory of those who lost their lives while serving others. On August 19, 2003, 22 humanitarian workers, including UN High Commissioner for Human Rights, UN Secretary-General's Special Envoy for Iraq Sérgio Vieira de Mello, were killed during a bombing at a UN facility in Baghdad. PCPM Foundation President Dr. Wojciech Wilk was also in Baghdad on that tragic day.
Falling on August 19, Humanitarian Day (DPH) was established by the United Nations General Assembly to commemorate the 22 UN staff members who were killed in a bomb attack on the organization's headquarters in Baghdad, Iraq, in 2003. The first DPH commemoration was held in 2009. Its main idea is to pay respect to all humanitarian workers, volunteers, and people who help those in need around the world.
See how we operate, get to know us a little closer
The Polish Centre for International Aid Foundation also joins in the celebration of World Humanitarian Day. We present on our social media the work of the humanitarian organization. We encourage you to regularly visit our profiles on Twitter, Instagram, or Facebook.
You can support the PCPM Foundation regularly by selecting KRS 0000259298 in your annual PIT return, as well as by donating at pcpm.org.pl/wspieram.
Follow us on social media:
We publish current information on the aid provided by the PCPM Foundation on Twitter.
Foundation's official profile on Instagram – @fundacjapcpm
Foundation's official Facebook profile – Polish Center For International Aid