Volunteers with the PCPM aid parcels in Ukraine: We reach completely destroyed cities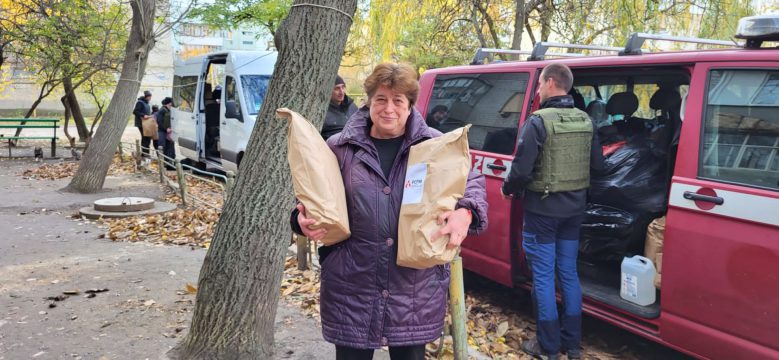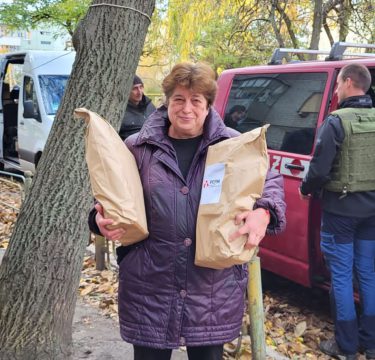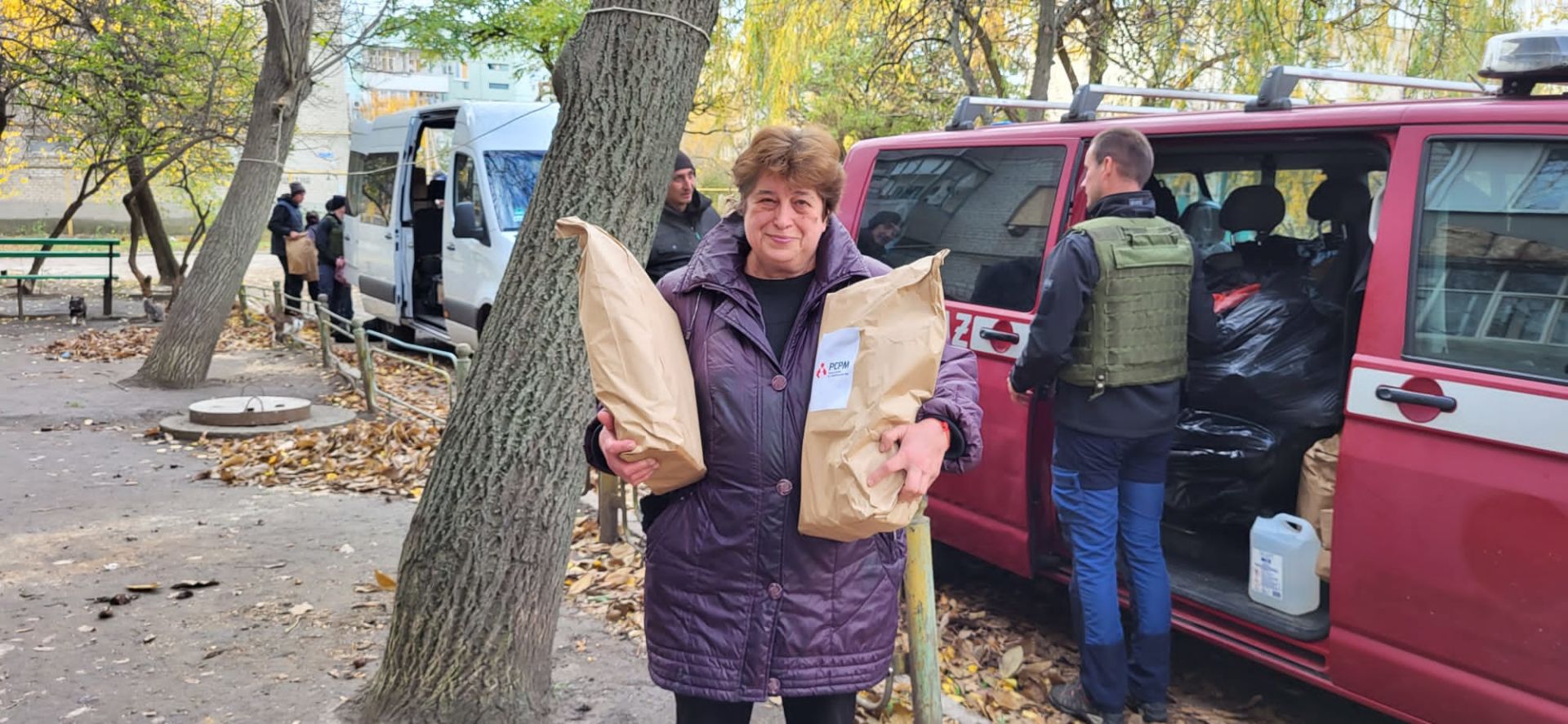 Andrzej, his wife Kasia and two friends Dorian and Tymoteusz are volunteers of the PCPM Foundation from Śląsk region (Silesia). They have already done many trips with parcels for the most needy families in Ukraine, who live in the frontline zones. They reach one of the towns in the Zaporizhzhia region by van.
EACH FAMILY WE HELP IS ANOTHER STORY
"I remember the story of three children aged 10 to 12 who lost their mother before the war"– recalls Andrzej. "They live practically alone, because the grief–stricken father disappears somewhere for days. Their situation is dire. They live without running water, electricity or heating, in fear because bombs are falling nearby" – emphasizes the volunteer. "We wanted to help them survive this winter. That is why, thanks to the PCPM Foundation, we bought clothes, shoes, hygiene products and other things most necessary for children" – he adds.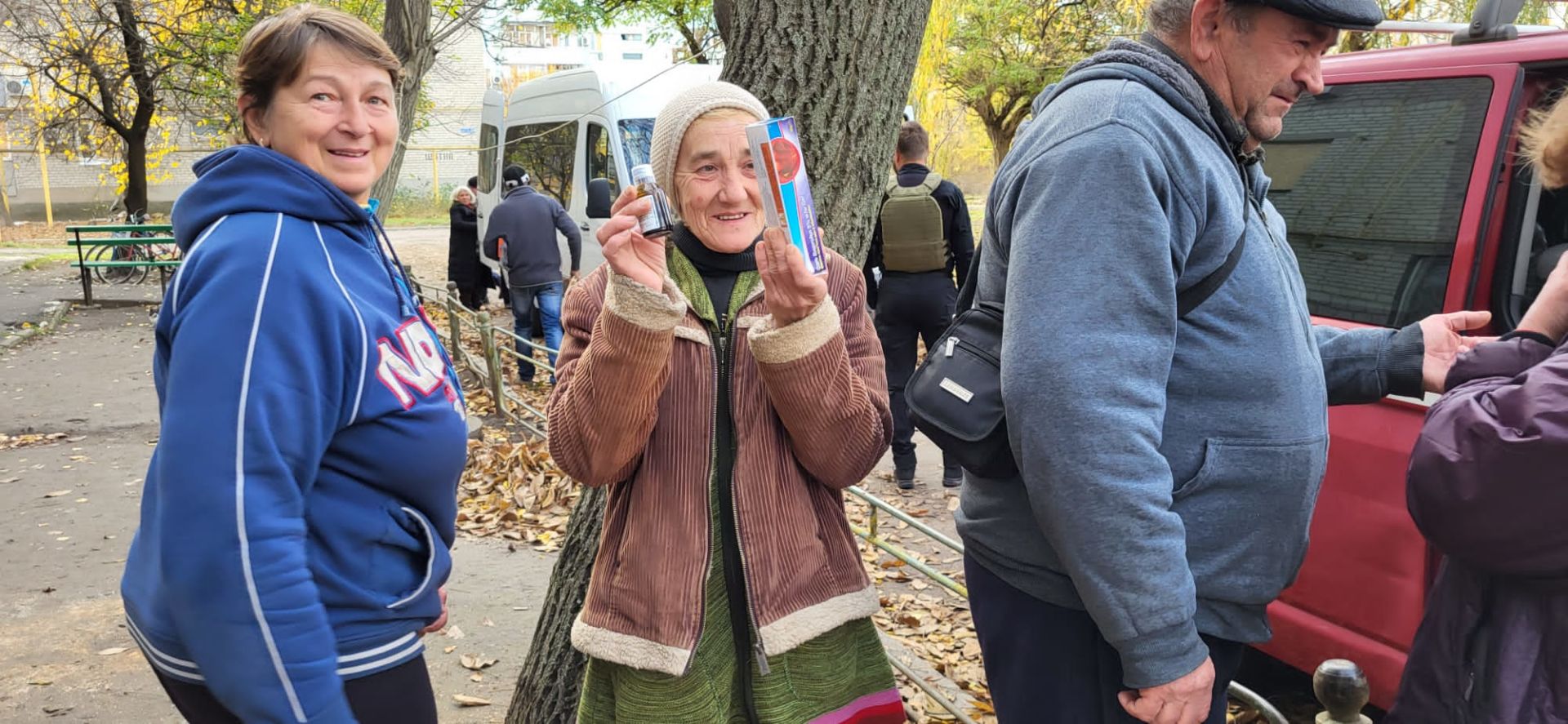 During one of the aid transports, the volunteers reached the village of Kamieńskie, from which the Russian army was then a kilometer away. Out of 2.5 thousand inhabitants, 250 people remained in the village. It was only accessible by dirt roads. – Help was delivered – one day they sent a message to the PCPM Foundation headquarters in Warsaw. Thanks to the extraordinary commitment of volunteers, the PCPM Foundation was able to provide the inhabitants of the village of Kamieńskie with a supply of food and cleaning products. – We were impressed by the determination of one of the families we brought help to. Lena's relatives did not want to leave their home village, but they built something like a shelter – they dug a dugout with a makeshift entrance and places to sleep or wait out the bombings, they also kept food and water supplies there – said the volunteer after returning from Ukraine.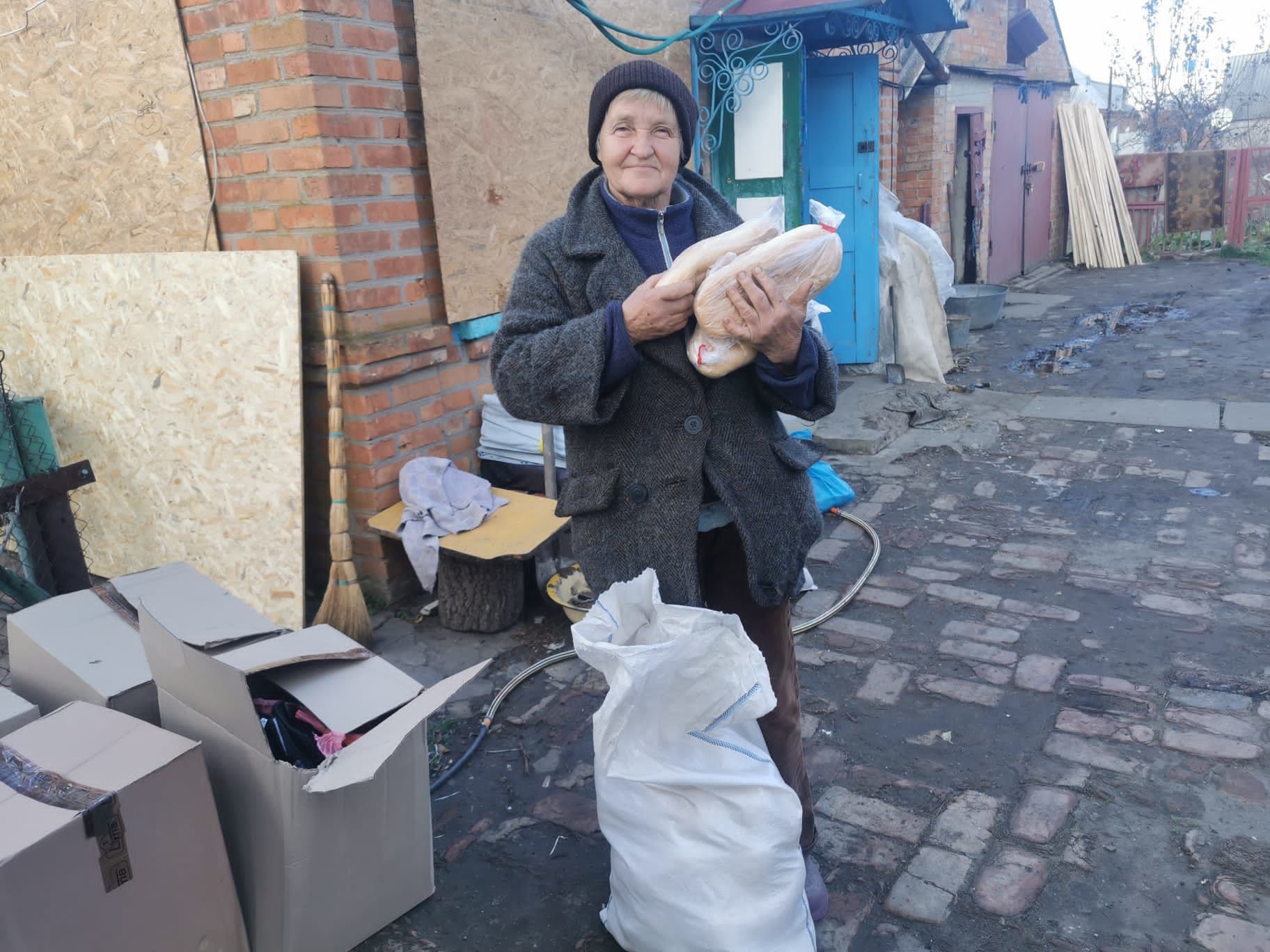 – In Komyszuwacha village we met two elderly ladies, both in their eighties – Andrzej recalls one of his trips from Silesia to Zaporizhzhia. – One of them escaped to Komyszuwacha from Donetsk when the Russians took it. The hospitality of both women was etched in our memory, because we never managed to leave without receiving snacks for the road back. Pancakes and cutlets – lick your fingers! They have so little, and yet they share it," he adds with a smile.
11 TONS OF HUMANITARIAN AID, 3.5 THOUSAND PARCELS
The value of each food parcel donated is approximately $15. Volunteers put in flour, oil, groats, rice, tinned food, tea and biscuits. During the last trip, volunteers of the PCPM Foundation brought over 11 tons of such aid to Zaporizhzhia, donating a total of 3.5 thousand parcels. In addition to the lack of food or warm clothes, the inhabitants of the frontline villages struggle with power shortages. "That's why we also brought power generators to them," explains the volunteer. "Many farms also have dogs and cats, so we supplied those animals with several hundred kilograms of food," he adds.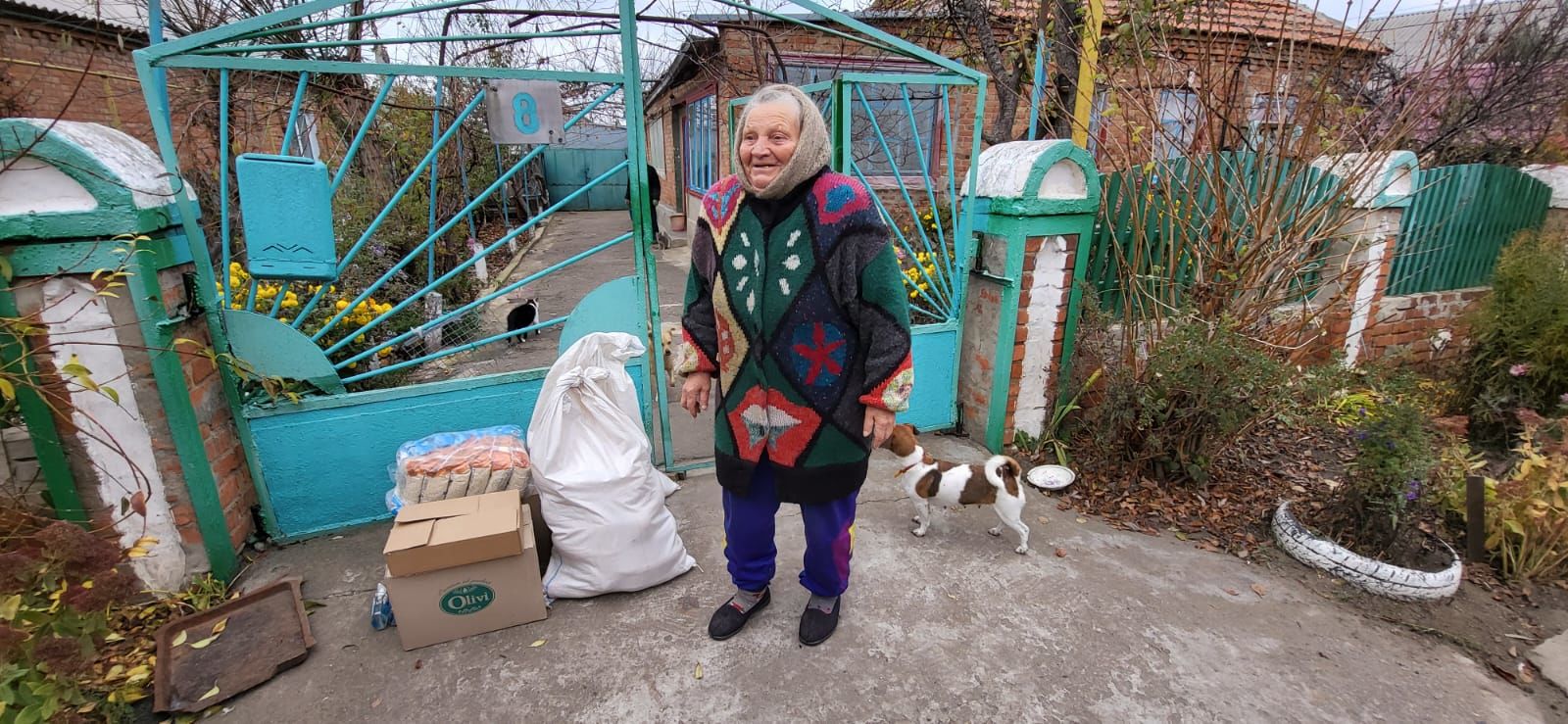 THE INSTALLATION OF SENSORS IN SHELTERS HAS BEEN DIFFICULT WITH BOMBING
Volunteers also reached places such as Orichowo or Mała Tokmachka, where Russian troops are stationed on one side and Ukrainian troops on the other. Orichowo also received equipment for shelters – 50 fire extinguishers, 50 carbon monoxide detectors and 50 smoke detectors. "The bombing made it difficult for us to install the sensors in the shelters," the volunteers reported. The PCPM Foundation also sent equipment to the fire brigade in Hulajpol. – The last few weeks have been extremely difficult for firefighters in Zaporizhzhia. While searching for people in the rubble after shelling and bombing, they lost and used up a lot of equipment, and they did not have some of the tools needed for this type of work at all, Andrzej says.
Andrzej knows perfectly well what is needed for such actions as firefighters from Hulajpol struggle with because he works every day in the fire brigade as a guide for a rescue dog searching for the smell of living people under the rubble. Thanks to his professional preparation, it is easier for him to establish contacts with other firefighters, both in Poland and Ukraine. The last transport of humanitarian aid was delivered by a car donated to Ukrainian firemen by volunteer firefighters from the Specialist Rescue Unit in Wrocław.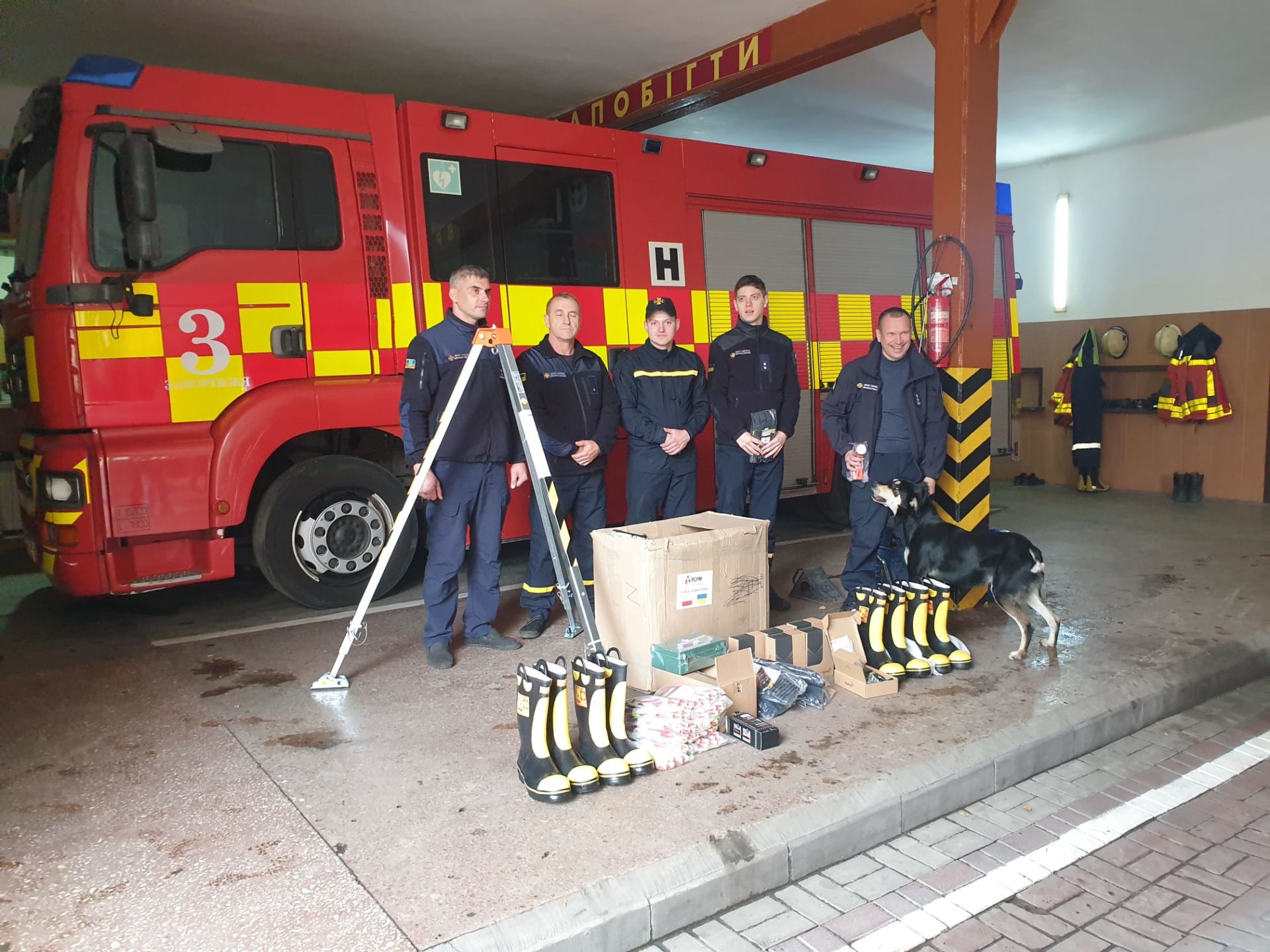 WE GO THERE BECAUSE THERE IS SUCH A NEED AND WE HAVE OPPORTUNITIES TO DO SO
"We are going there with our help because there is such a need and we have the possibilities. It's not about any feats, but we take advantage of the fact that we can help there as PCPM, which reaches some places as the only Polish foundation – says Andrzej. As the volunteer explains, with each subsequent trip he has more and more good contacts, thanks to which it is possible to recognize specific needs faster and reach those most in need of help. "One village is short of food, another is short of shoes, and another is short of blankets. We know where firefighters lack the equipment to effectively rescue people – assures Andrzej.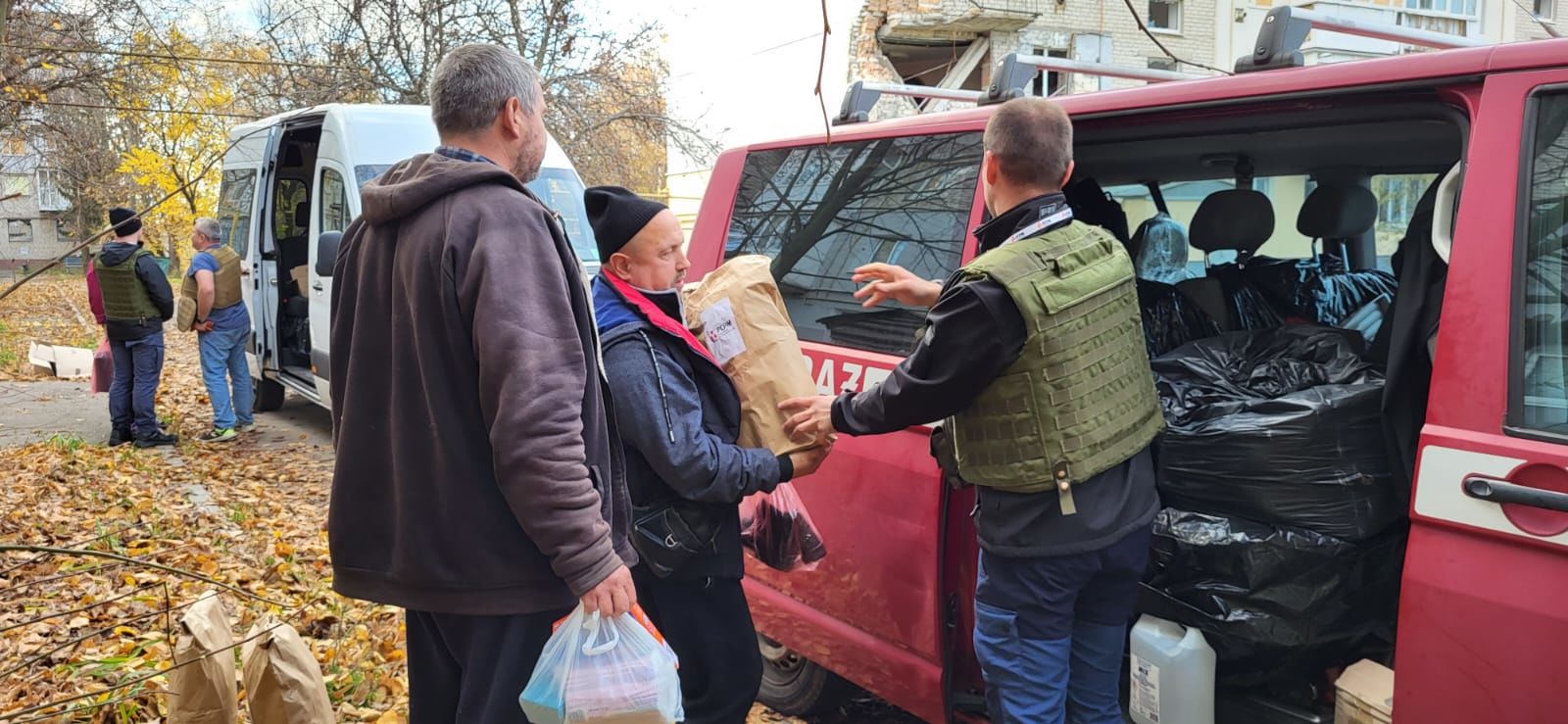 The Polish Center for International Aid Foundation wants humanitarian aid to go where it is most needed. – We go there because we want to be sure that the help will be received by exactly those people who need it – explained the volunteer of the PCPM Foundation. – Local governments, firemen and people help us reach residentials and private houses where there are sick people, people with disabilities; we come where we are most needed – he adds.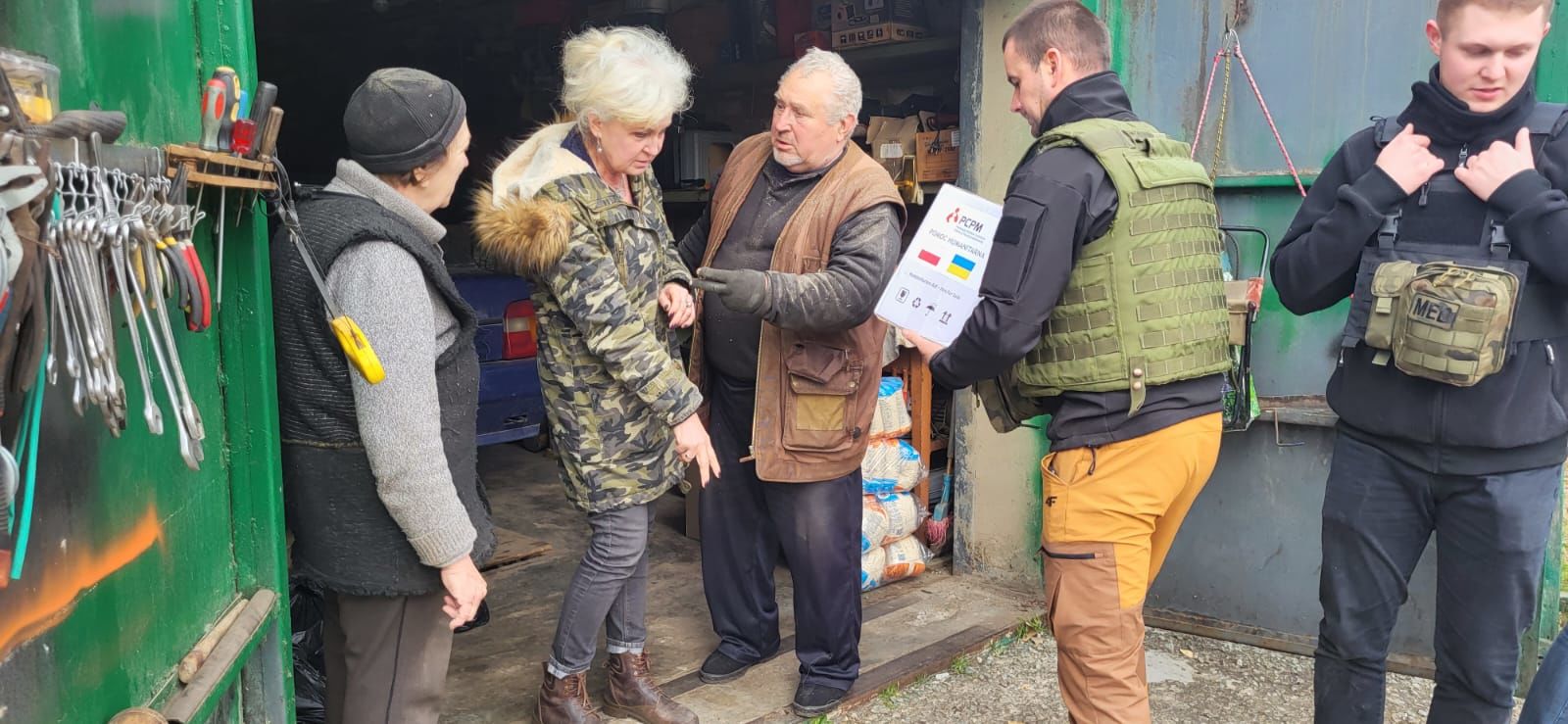 THEY REACH "HOT AREAS"
Andrzej with his wife Kasia, Dorian and Tymoteusz have so far reached nearly 40 towns in Ukraine. Many of these towns are close to the front line or within range of Russian artillery. – Local policemen who help us reach these places call them "hot areas", i.e. areas where people try to live in ruined houses, without means, and at the same time there are days when the shelling lasts regularly for several hours without a break. These are the places that require special attention and care. That's why we go there – concludes the volunteer.