Winter helicopter maneuvers of the Poland Emergency Medical Team PCPM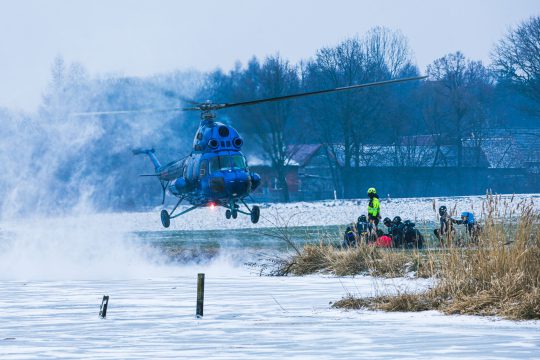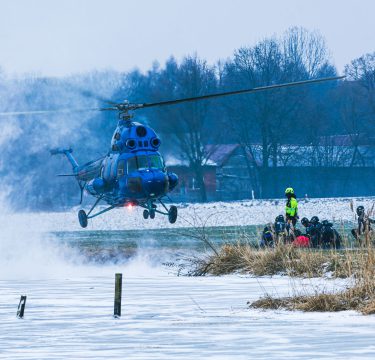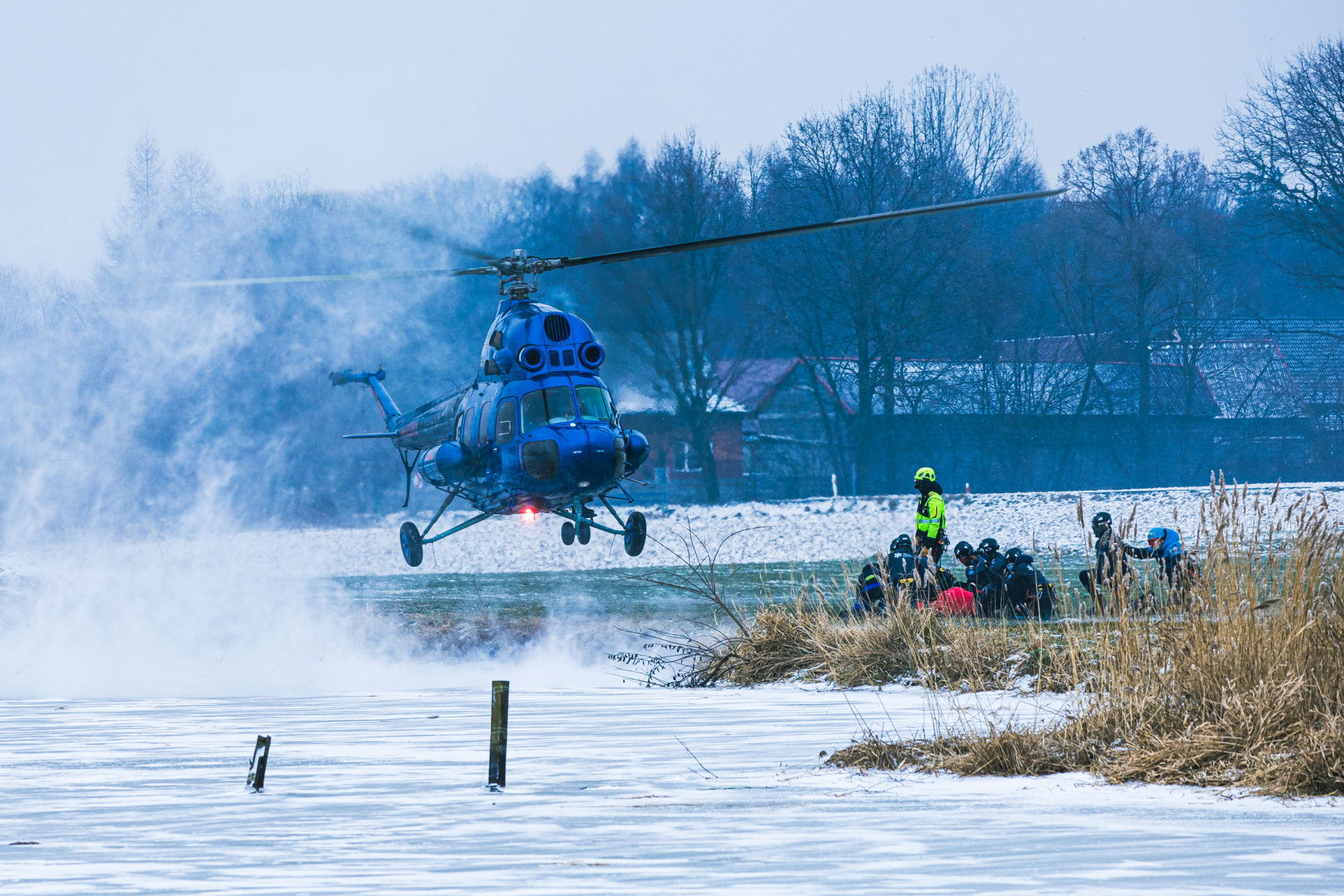 The maneuvers begin by discussing and consolidating travel procedures in the event of rescue operations, collecting information on the disaster or crisis, the number of victims, as well as needs, staff organization and preparation of a plan to support residents of the regions affected by the disaster. One of the stages also includes logistical exercises and patient evacuation exercises using a helicopter.
The most important part of the maneuvers are air rescue and casualty transport training. During helicopter rescue operations, medics must know how to "accept" a helicopter in difficult terrain and communicate with the pilot and onboard lifeguard using a gesture system. It is equally important to secure yourselves and patients with ropes, and transport of equipment or stretchers. Medics also train landing by jumping from a low hover.
Conducting this type of exercise, which improve qualifications and consolidate a high level of training, is possible thanks to funding from the European Union (EU Civil Protection Mechanism, with 25 percent support from the National Institute of Freedom – Center for Civil Society Development (Narodowy Instytut Wolności – NIW).


The Poland Emergency Medical Team PCPM is the first and so far the only WHO-certified rapid response group in Poland to respond to humanitarian crises and natural disasters. The group is capable of operating and intervening in almost any place in the world within 24 hours. The team was established in 2015, just before the tragic earthquake in Nepal, and it was there that the group set out for its first rescue operation, although members of the first Polish EMT (Emergency Medical Team) supported medical points during protests in Kyiv's Maidan or during floods in the Balkans.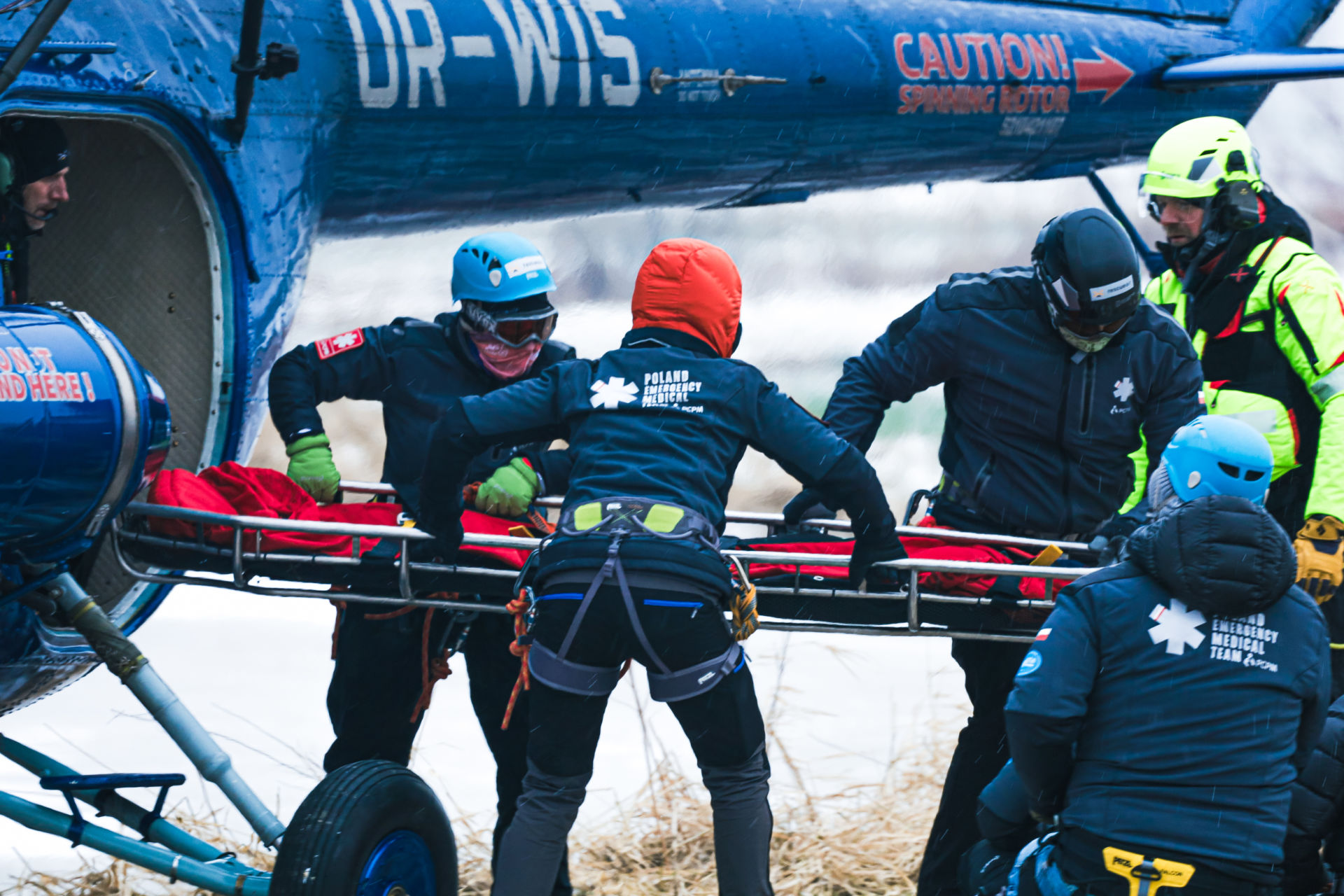 The Poland Emergency Medical Team PCPM of the PCPM Foundation helped the victims of the earthquake in Nepal (2015), mudslides in Peru (2017) and refugees from South Sudan (2018) on the border with Uganda. These are just some of the missions of the first and only Polish EMT, as during the last three years they have helped Polish medics in several covid hospitals on three continents (from Italy to Gorno-Badakhshan and Uganda). In 2019, the Poland Emergency Medical Team PCPM was certified by the World Health Organization (WHO). It is among the top such teams in the world.
From the beginning of the war in Ukraine, the Poland Emergency Medical Team PCPM led the evacuation of patients to hospitals in Poland, Germany and Israel, but also for many months the group run a medical aid point at the Transit Center for refugees in Warsaw run by the PCPM Foundation. The experience gained allowed for the smooth launch of the Medical Transit Center in Jasionka near Rzeszów (Medevac Hub Jasionka) in September 2022.