Ecological crops and agricultural cooperatives in Lebanon thanks to help from Poland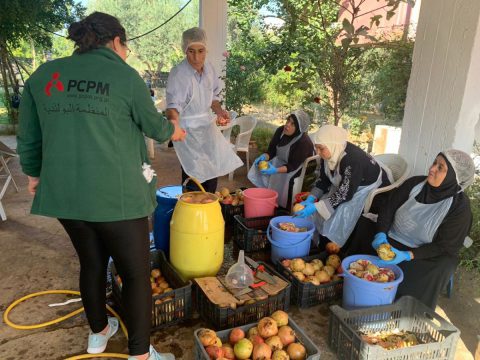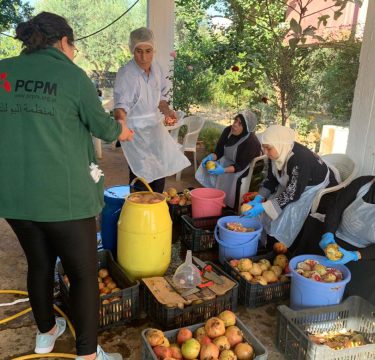 As part of a development project in Lebanon in cooperation with the Kobajat municipality, PCPM is implementing a new project aimed at improving the water and sanitary infrastructure, which is less efficient in winter. At low temperatures, wastewater freezes in unsealed old pipes. People living in these areas, apart from the lack of access to clean water, live in an environment flooded by waste. Sewage ends up on farmland, which affects nature and animals, which also have nothing to eat. The situation worsened and the contaminated fields could no longer be exploited. Local residents could not plant in flooded fields, which made them lose jobs and their families lose food.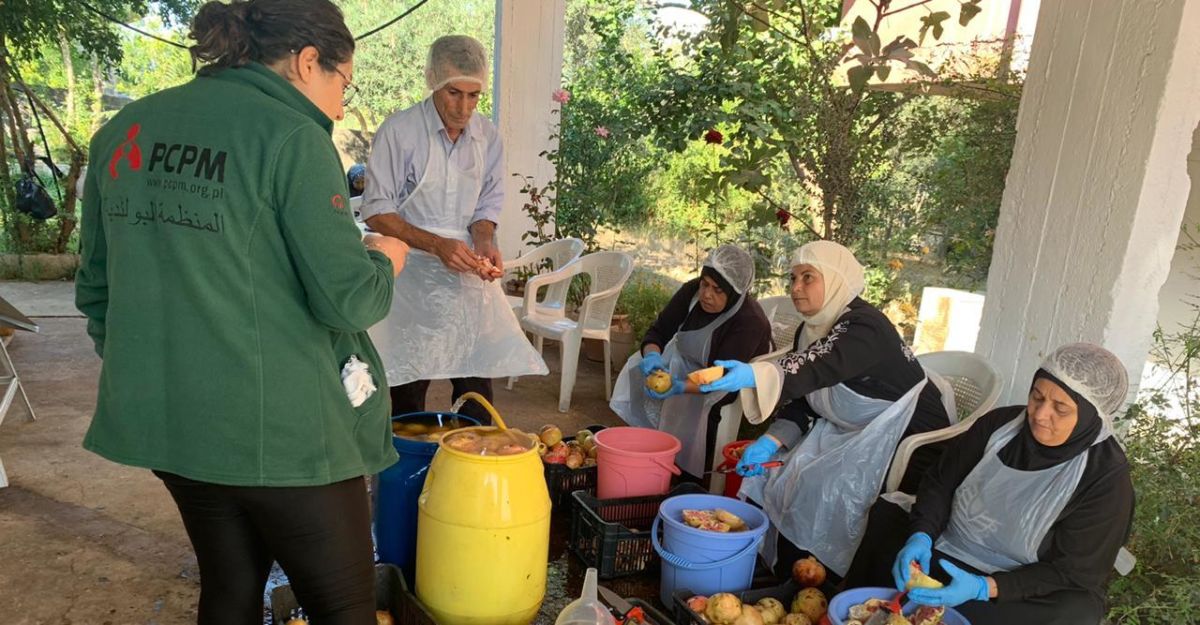 In October, the Foundation selected in a tender the company to start its work. Currently, efforts are being made to replace the old sewage system and connect more houses to the network. At the end of October, the Foundation prepared a construction plan, taking into account geodetic and topographic measurements, and the excavation and installation of pipes began. In December, the investment will be put into use. In spring, thanks to the new sewage system, the fields will return to the hands of farmers, local residents will be able to work and organic farming will reduce the hunger of the Lebanese. The project is implemented under the Polish development cooperation of the Ministry of Foreign Affairs of the Republic of Poland.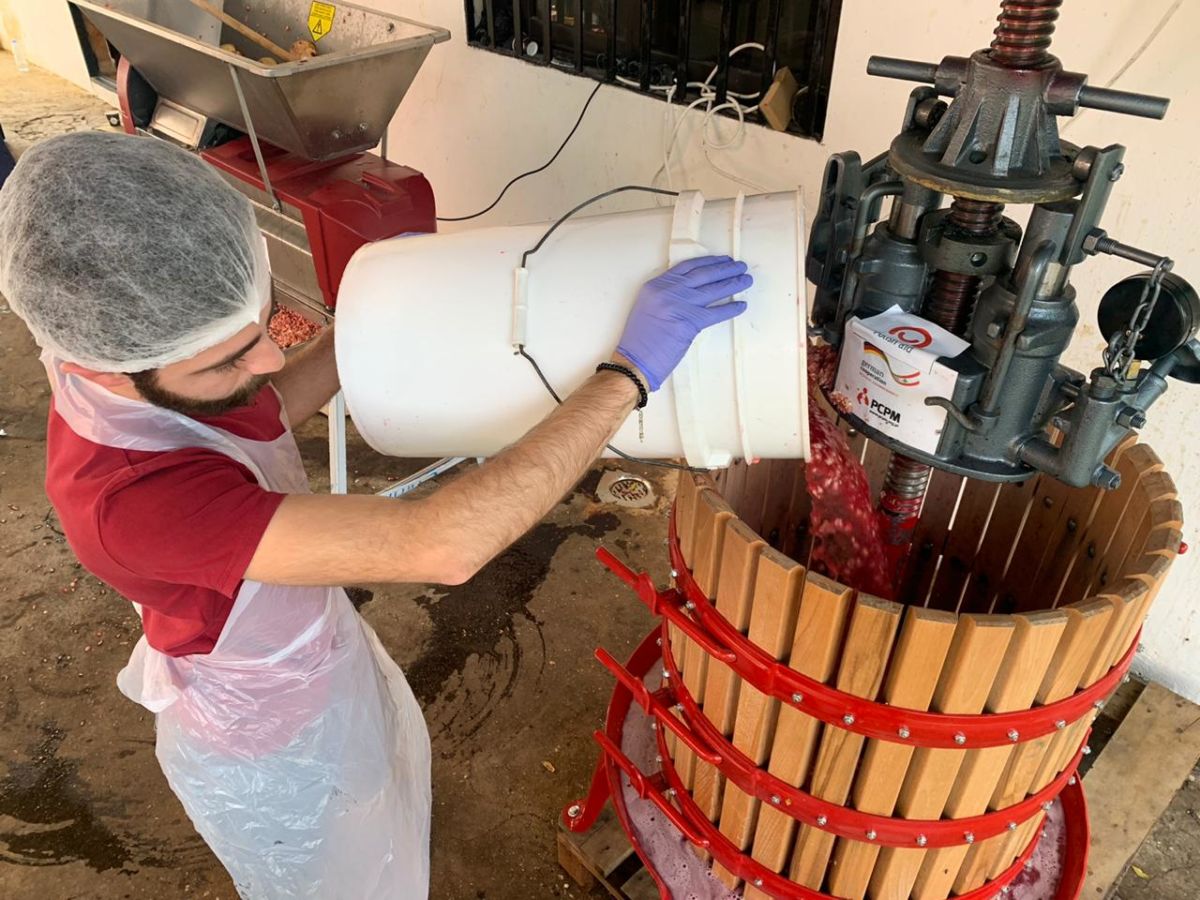 PCPM develops agricultural cooperatives
Currently, all over Europe you can taste Lebanese olive oil, pomegranate molasses or pickled stuffed aubergines. We contribute to this by supporting the development of Lebanese cooperatives. We are pleased with the mutual success and on the International Day of Cooperatives we present what this support is about. We give the floor to our associates who watch over the development of cooperatives – and know best how to prepare the most valuable products, in line with the Lebanese culinary tradition.
• For eight years we have been supporting Lebanon, which has shown the greatest solidarity to families leaving Syria because of the war
• In addition to humanitarian missions to support Polish and foreign donors, we are developing the economy of a country plunged into a powerful economic crisis today
• Products from the agricultural cooperatives supported by us have entered European markets. They can also be found in Poland!
The Lebanese showed exceptional solidarity with the Syrians fleeing the war. According to UNHCR data, every sixth person in Lebanon is a refugee, 900,000 people registered in this country the size of the Polish voivodship, these are citizens of Syria. We are proud to join this aid and we have been carrying out humanitarian projects there since 2012 as the only Polish organization. We observe the changing needs closely and react to them to the best of our abilities. Hence the opening to the next stage of aid – development, which we are continuing for another year. Our efforts are noticed by Polish and international entities – and thanks to their financial support, we are increasing Polish participation in supporting families – both Lebanese and Syrian. We are developing agriculture, among other things, aware of the importance of supporting Lebanon, plunged in the economic crisis. On the International Cooperative Day, it is worth mentioning how, in line with the ideas of that day, we are trying to develop and strengthen partnership relations between the global cooperative movement.
We support Lebanese agricultural cooperatives by training employees of production cooperatives and farmers, and by strengthening the export of Lebanese food products to the European Union countries. We equipped cooperatives with food processing equipment, which streamlines production and professionalizes its process. Almost half a thousand Lebanese and Syrians from three regions of Lebanon took part in training in production, sales, marketing, export, strategic planning and product certification. Nearly 160 representatives of municipalities participated in workshops on creating business strategies and urban projects. Last year, together with representatives of the cooperative, we took part in the World Food Warsaw fair. Promoting products such as rose water, orange water, pomegranate molasses, marinated stuffed eggplants, stuffed grape leaves or olive oil resulted in six Lebanese products entering the Polish market!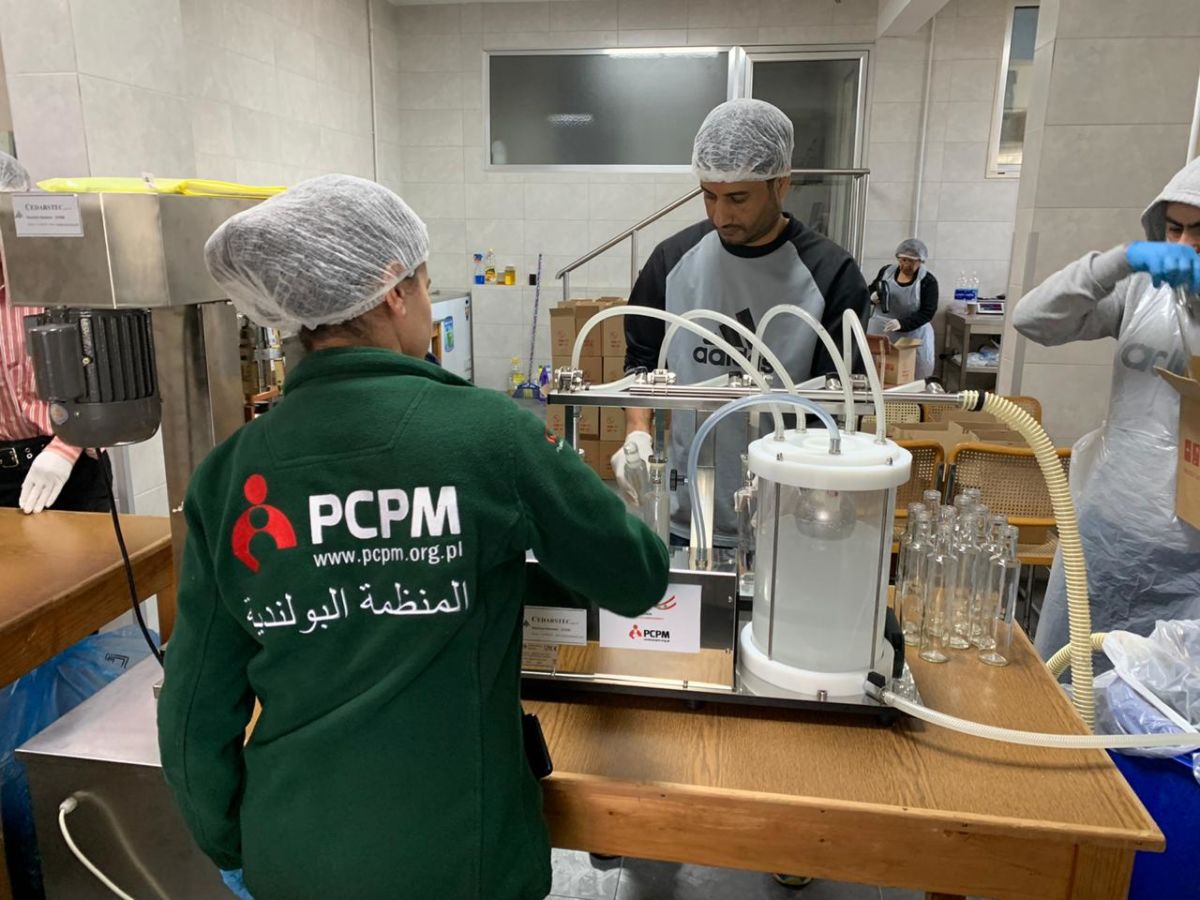 Samir El Zir (head of the agricultural cooperative in Chadra-Akkar):
After a long effort, we finally entered the European market, and above all the Polish one, with our top-quality virgin olive oil. It was possible thanks to many years of our effort and cooperation with the Polish Center for International Aid, which provided containers and equipment for filling them with olive oil. In addition, PCPM conducted comprehensive and varied training for our employees and board members.
Marie Nehme (board member of the cooperative at Andaket Pro):
This project is a new experience for us, a successful start to our business and hope for sustainable development. Recently, we have been testing our capabilities, persistently striving for success. Cooperation with PCPM, the help of their experts, transfer of know-how and financial assistance gave us greater self-confidence. Thanks to them, we can continue our work and develop the cooperative.
Tony Raad (head of the agricultural cooperative in Kobayath):
Thanks to the project, together with PCPM, we supported the local community, thanks to which the villagers could stay in their villages during the recent economic crisis in Lebanon. I appreciate the transparency and credibility of PCPM and I hope that together we will continue working on the ambitious development plan for our cooperative.