Equipped ambulance funded by Ukrainian post office stamps auction goes to hospital in Ukraine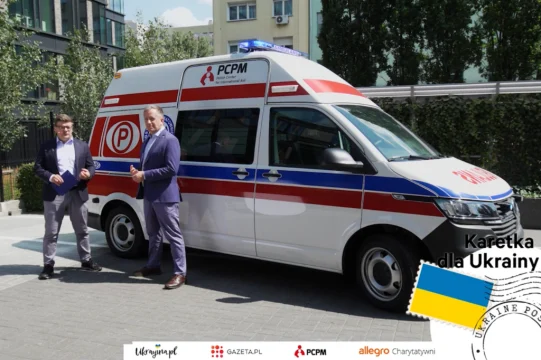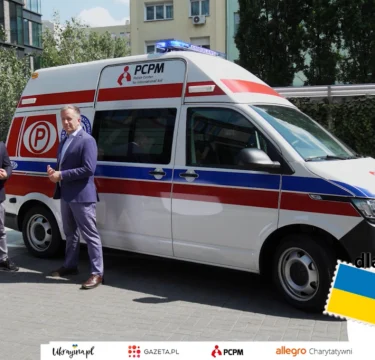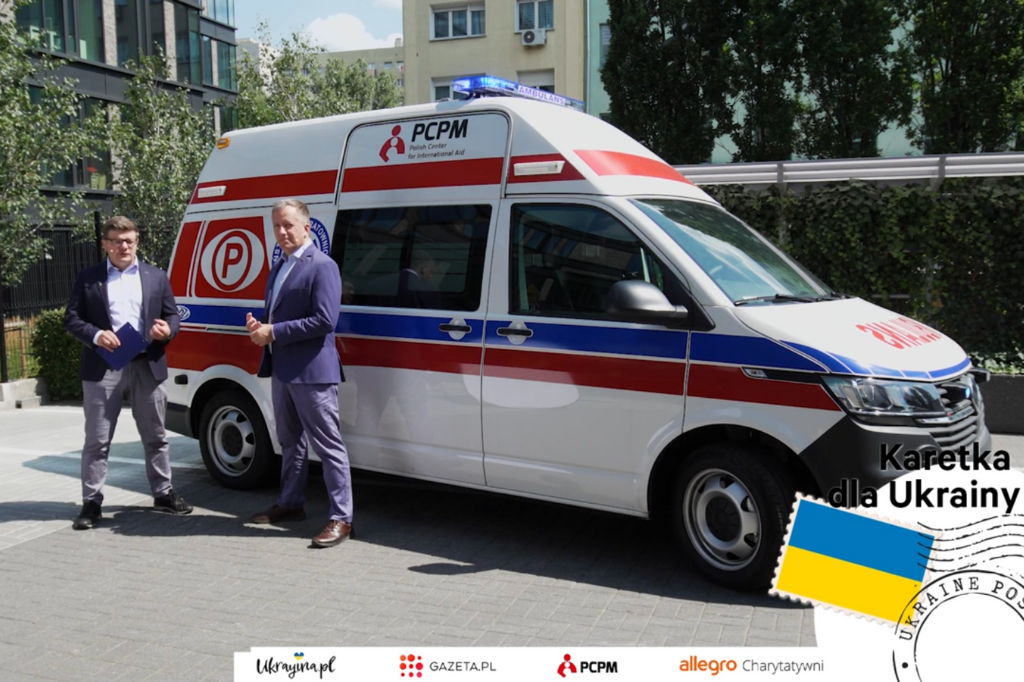 The subject of the auction was five infrequent stamps with signatures of soldiers who defended the Snake Island in Ukraine and were let go. The mayor of Kyiv and former professional boxer signed the stamps, Vitalij Klitschko, Ukrainian Prime Minister Denys Shmyhal, Minister of Foreign Affairs Dmytro Kuleba, and President Zelensky's advisor Mykhailo Podolak and a Ukrainian soldier, the author of the famous quote targeted to the Russian warship on the Snake Island – Roman Harbor.
'In a conflict like this in Ukraine for one person killed, there are three or even four wounded. These wounded need to get to the hospital as soon as possible. (…) This ambulance will go to Dnipro, the main city where the wounded from all over Donbas go' – said PCPM Foundation President Dr. Wojciech Wilk.
Thanks to the initiative of the auction together we were all able to raise USD 25.000, another USD 63.000 added by PCPM including from the fund for Ukraine through the website pcpm.org.pl/ukraina, also supported by Gazeta. pl readers. The ambulance is fully equipped. In addition to the standard kit, i.e., stretcher and defibrillator, the vehicle also contains equipment specially prepared for tasks in Ukraine. This includes a vacuum sheet and a pelvic girdle stabilizer dedicated to patients with multiple fractures, as well as collars and orthopedic splints. In addition, the ambulance is full of hemorrhage and burn kits. 'It is a very well-equipped vehicle because it is supposed to operate reliably there (in Ukraine). You cannot afford downtime, (…) this ambulance must be ready to operate 24 hours a day – Dr. Wilk explained.
'At the moment it is extremely difficult to buy any ambulance in Poland. In our case we succeeded, thanks to the collection we bought a brand-new vehicle' – Gazeta. pl quoted Poland Emergency Medical Team paramedic Krzysztof Galka as saying. 'It will certainly come in handy – he assured.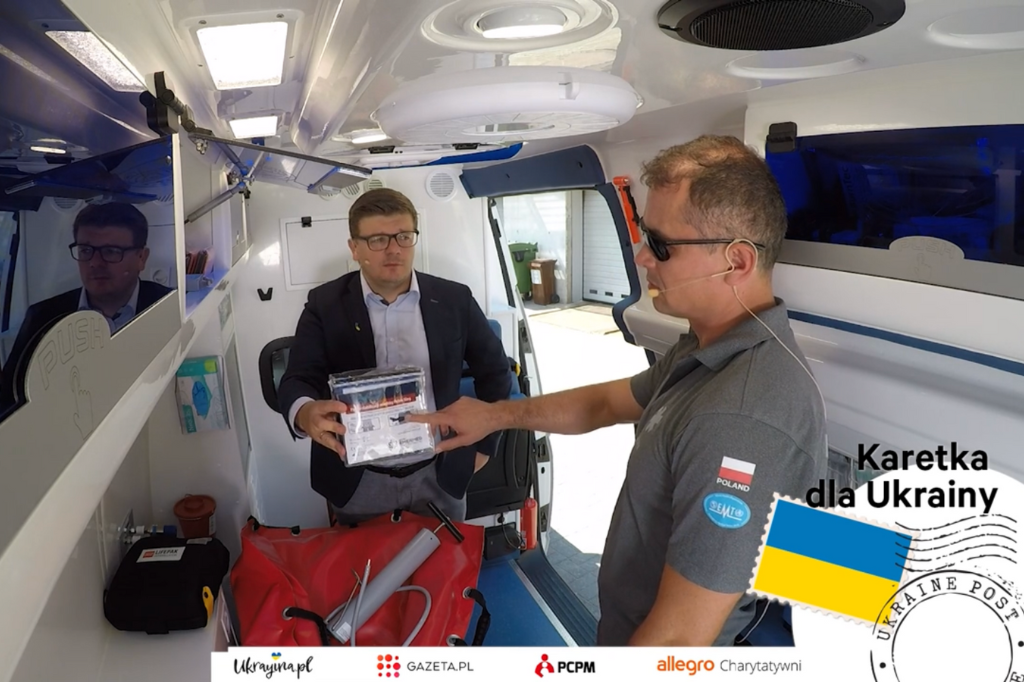 Uliana Vitiuk, editor-in-chief of Ukrayina. pl, also tells Gazeta. pl about the need for ambulances in Ukraine: 'In early August Ukraine's Minister of Health Viktor Lashko gave terrible statistics. Since the beginning of the war, the occupiers have destroyed eighty-seven ambulances and captured 241 (…) For this reason, the need for ambulances is very urgent for us.'
'In a country at war, every minute can cost a life, so it is important that medics can evacuate the wounded as safely and in the shortest possible time (…) and aid. One ambulance can save dozens or even hundreds of lives.' – said the editor-in-chief of Ukrayina. pl.
Finally, the president of the Polish Center for International Aid reminds us that a significant amount civilians will have to leave the Donbas before the upcoming winter, as it will be impossible to survive it on the ground, where the infrastructure was destroyed. 'When it is necessary to transport people who cannot leave their homes due to their age or health, such ambulances will be especially needed' – Dr. Wilk said.
Follow us on social media:
We publish up-to-date information about the PCPM Foundation's relief efforts on Twitter.
Foundation's official profile on Instagram – @fundacjapcpm
Foundation's official profile on Facebook – Polish Center for International Aid (PCPM)
Support Ukraine aid with donations via pcpm.org.pl/ukraina
WOULD YOU LIKE TO SUPPORT PCPM FOUNDATION'S ACTIONS FOR UKRAINE?