Female firefighters are driven by passion for the job in Kenya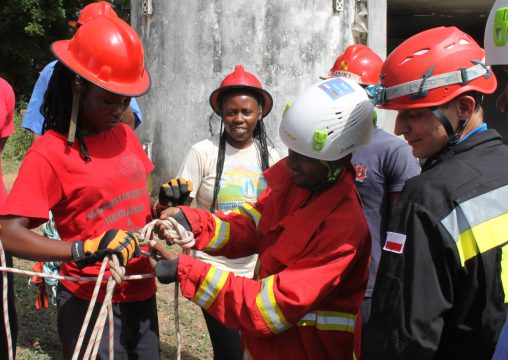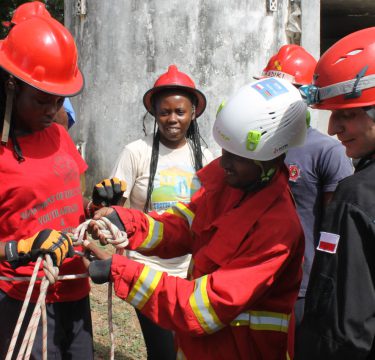 A few years ago fire engines had grills on the windows, because firefighters were very often coming late to the scene. People were angry, were agitated an they were throwing stones at the firefighting vehicles – says Wojciech Wilk Chief Executive Officer at Polish Center for International Aid.
The situation is going to change. Thanks to the financial support of the Polish Ministry of Foreign Affairs, instructors from the Polish International Aid Center have already trained 40% of the Kenyan firefighters that signed up. Moreover more and more women have signed up for the service. They are full of passion and want to help the community. Let's watch how strong and brave they are:
PCPM has been helping Kenya develop its public service since 2014:
We have launched the largest firefighter training program in this country;
25% of Kenyan firefighters took part in basic and advanced trainings conducted or co-operated by Polish instructors;
Basic level training has been taken over by local trainers, trained by Polish instructor;
50% of firefighters from Kenya received professional personal protective equipment;
The Polish Aid Program and PCPM contributed to the creation of fire brigade in Murang County from scratch and the creation of many units in other cities by local government;
Opening of The Fire Brigade Training Center in the suburbs of Nairobi, in which not only Kenyans will be trained, but also firefighters from all over East Africa;
We have developed common firefighting training standards for the entire country in cooperation with Kenfiba – Kenya National Fire Brigade Association;
In 2019, training will be transferred to the training center in Kiambu, whose construction is being carried out.