Fire in Beirut. Our equipment helped save child's life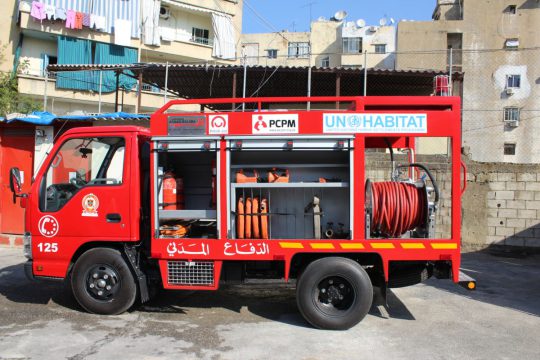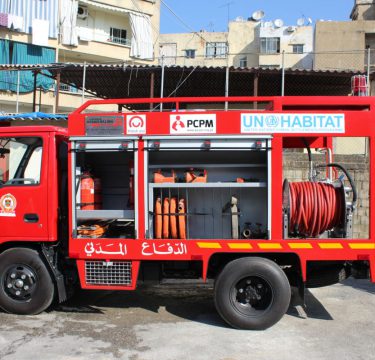 The
fire
b
roke
out
in
the
afternoon
in
a
ground
floor
apartment
of
a
residential
bu
ilding
in
Burj
Hammud
,
located
on
a
narrow
,
crowded
street
.
When
firefighters
called
by
the
residents
arrived
at
the
scene
,
it
turned
out
that
a
several-year-old
child
had
b
een
left
inside
the
apartment
.
The
rescue
operation
was
successful
.
The
child
was
immediately
given
first
aid
.
He
had
minor
injuries
, b
ut
most
importantly
:
his
life
is
not
in
danger
.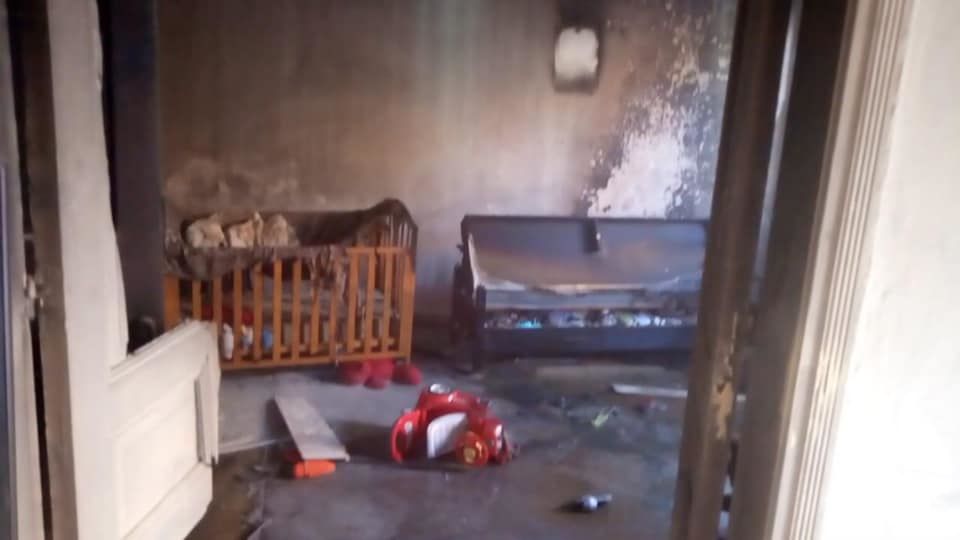 PCPM has been implementing fire prevention projects that benefit refugees and the Civil Defense in Lebanon in close cooperation with Lebanese Civil Defense Directorate since 2015 and thanks to the project titled "Improving the Well-Being of Host & Refugee Population through Enhanced Environmental Conditions and Services in "Maraach" neighborhood in Greater Beirut", implemented together with UN-Habitat with the funding from the Polish Aid, PCPM was able to extend its activities and support on a wider scale with the following activities implemented:
-PCPM has a long history of cooperation with the Lebanese Civil Defense and we have learned that it is the firefighters themselves who know their needs the best. Within this project we had a flexibility to support them which was needed to improve the conditions of their service – providing them with a new firefighting truck, working together on rehabilitation and re-equipping of the LCD center – said Agnieszka Nosowska, PCPM representative coordinating the project in Lebanon.
The vehicle was designed for a fast response to fires in the urban setting of narrow streets of Bourj Hammoud, requiring a small truck with a high-pressure pump and long fire hoses to be able to reach higher floors of the buildings. Specifications of the Rapid Intervention Vehicle were prepared in close coordination with the Directorate General of Civil Defense.
The official handover ceremony of the RIV took place on 18 November 2020 at the LCD center in Bourj Hammoud, with the participation of the representatives of the Embassy of the Republic of Poland, the General Directorate of the LCD, MoBH, UN-Habitat and PCPM. The keys to the car were handed over to the Head of the Bourj Hammoud Center, Mr Emile Abou Samra and a demonstration of the features of the vehicle followed. The donation of the RIV allows for a fast response to fires in the urban setting of narrow streets of Bourj Hammoud; This was accompanied by a 1-day practical training on the use of the RIV to the LCD.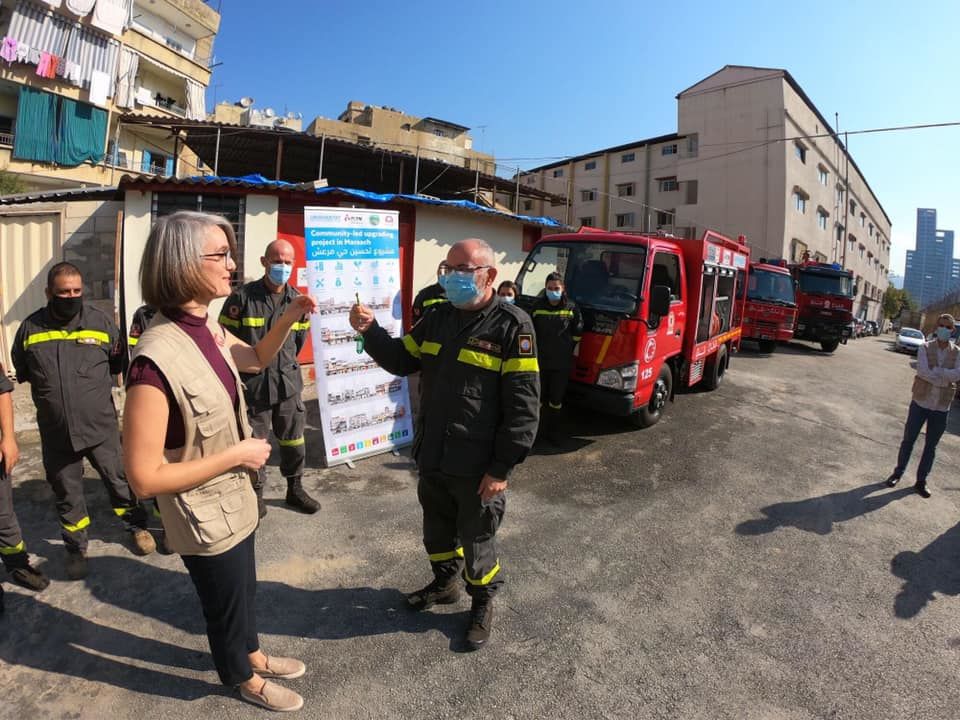 -With this Rapid Intervention Vehicle, we will be able to better navigate the narrow streets of Bourj Hammoud to effectively put out fires within the neighborhood – said Hovsep, a firefighter with the Lebanese Civil Defense Bourj Hammoud station.