New fire station in Makindu, Kenya thanks to Polish aid and PCPM Foundation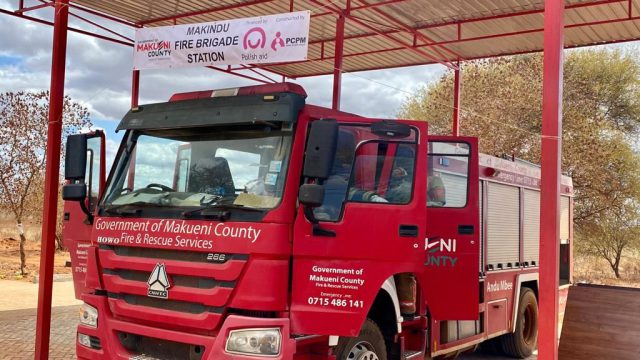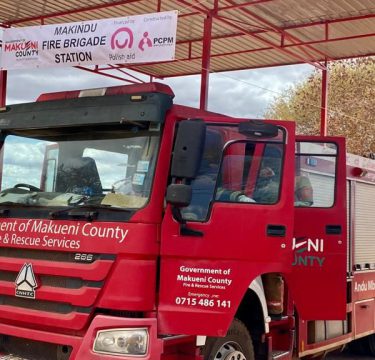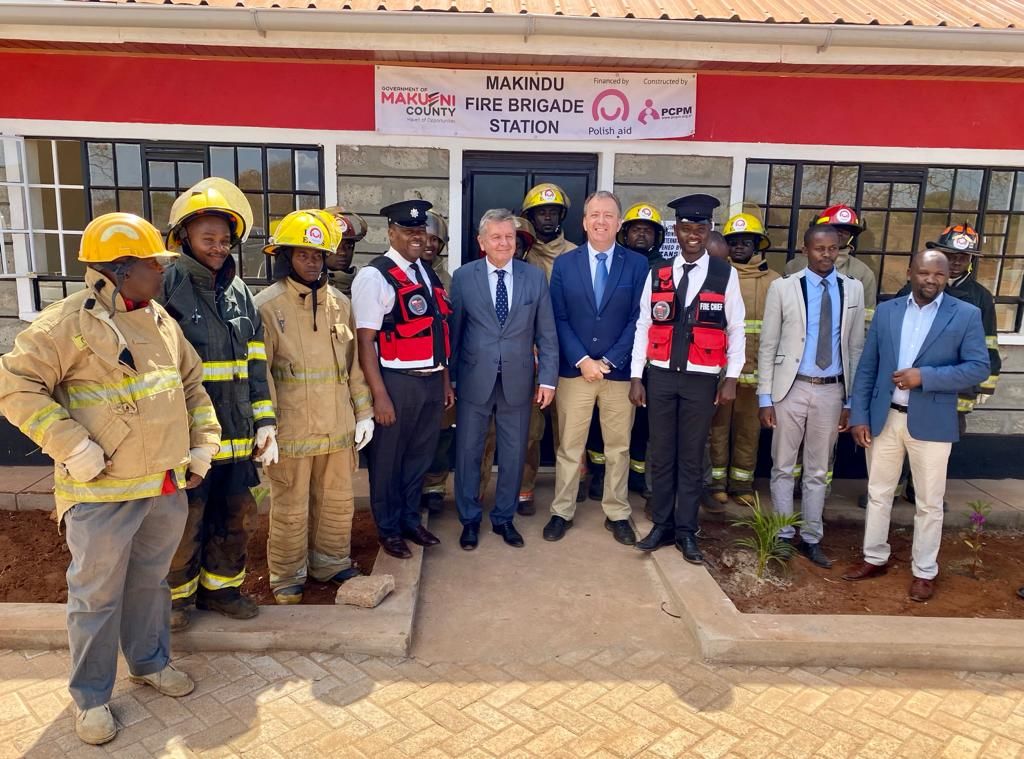 The fire station features:
– the main building with a common room, station commander's office, an admin room, and 6 individual rooms for firefighters' accommodation (a novelty in Kenya)
– separate washroom block with gents and ladies' washrooms, PPE storage and sinks for washing PPEs after action (another novelty in Kenya)
– vehicle shed with 3 bays
– commander's house.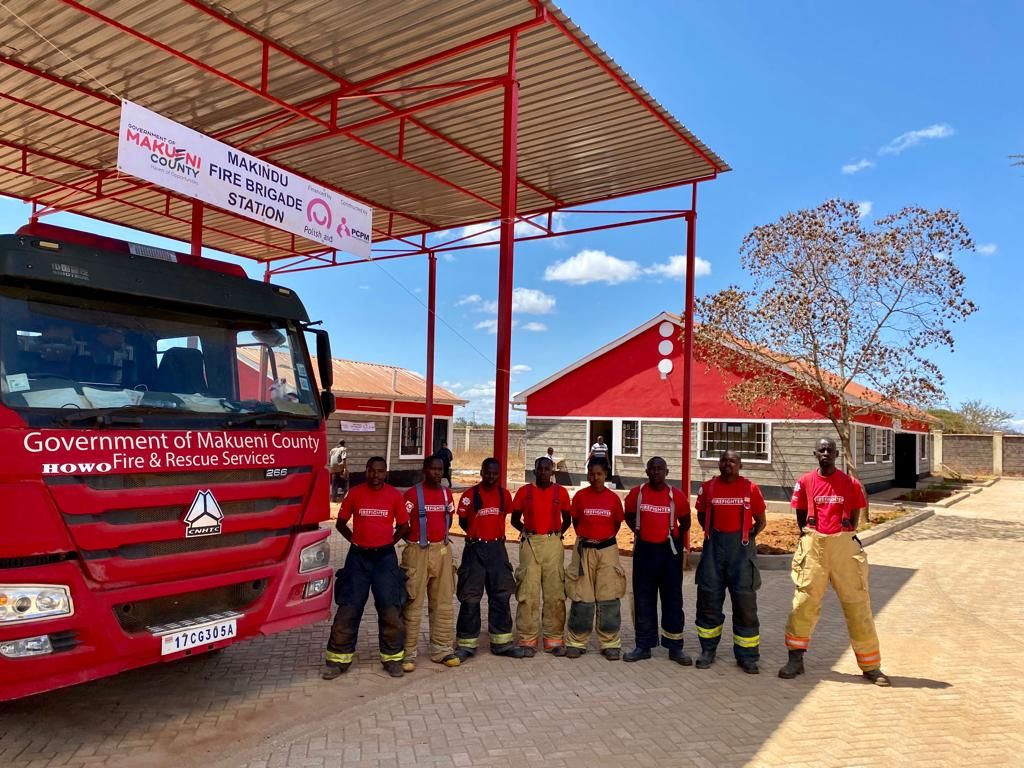 The fire station gets its water from a 20,000-liter elevated tank located in an adjacent plot belonging to the County government.
The new fire station at Makindu (Makueni County) will improve fire response in the southern part of the county and road traffic accident response along the Mombasa – Nairobi road, plagued with numerous road accidents. PCPM is working on a new design of a Road Traffic Accident Response Vehicle – effectively a fire brigade ambulance carrying ample RTA extrication and rescue equipment – that also will be based at Makindu.