PCPM Foundation reaches out with aid to Zaporizhia's frontline villages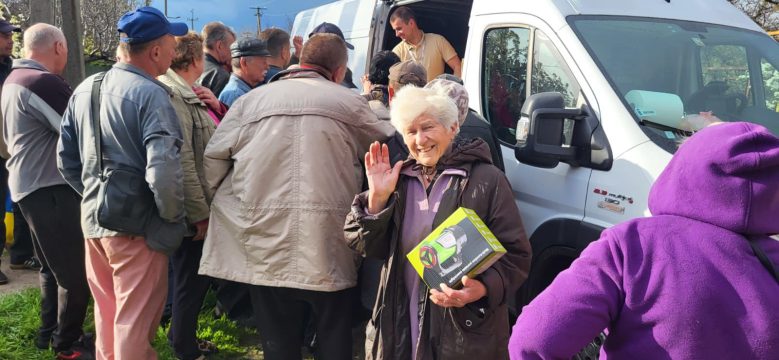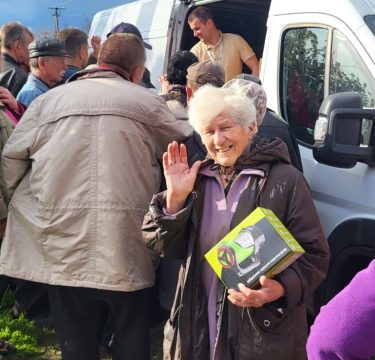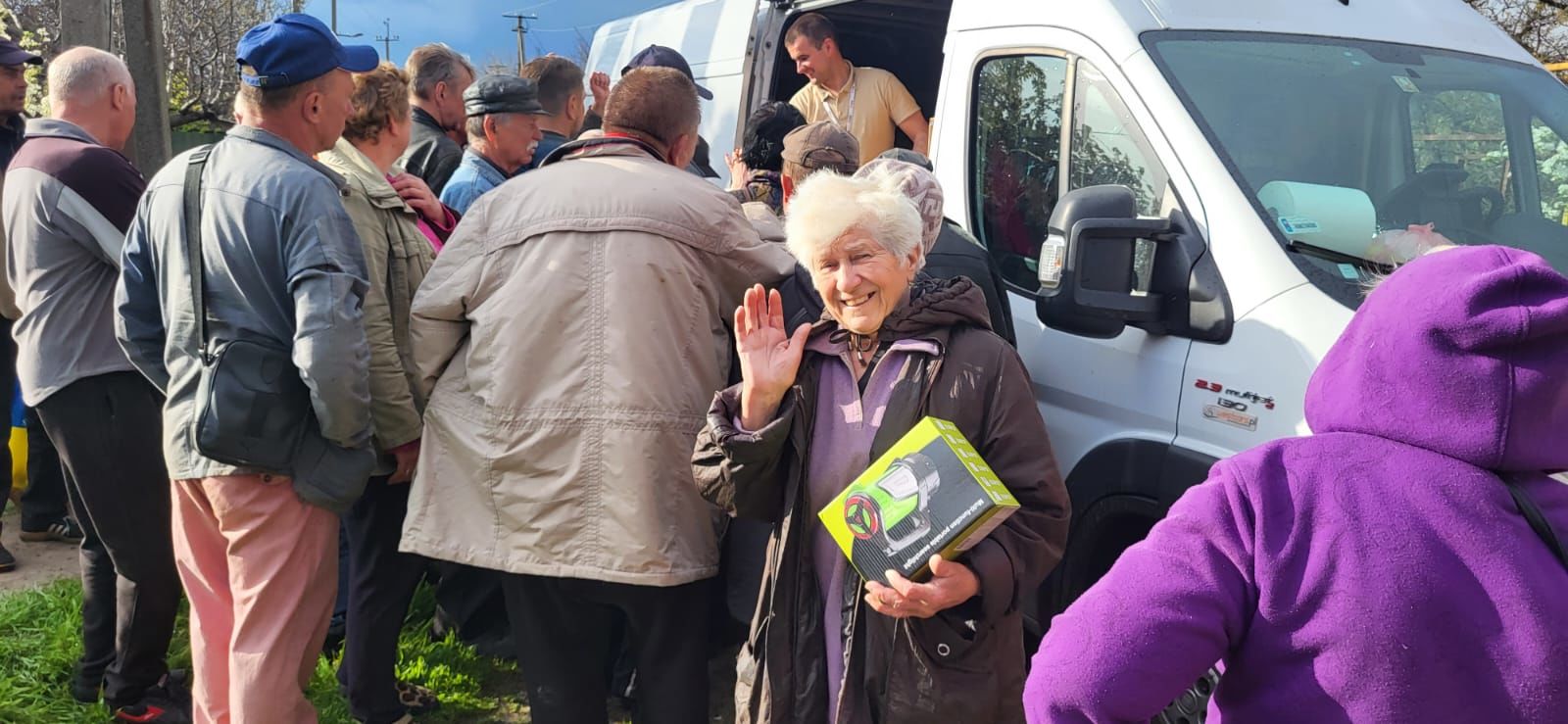 Since the beginning of the escalation of the conflict in Ukraine, the Polish Center for International Aid has been involved in humanitarian aid. PCPM also supports Ukrainian firefighters, who often risk their lives to save others. Many of them operate near the front lines, where their work is extremely difficult and dangerous.
Fighting in eastern and southern Ukraine continues unabated. Although already most of the residents of the frontline towns have moved to safer areas, some remain, where artillery shells fall almost daily. These people, who live in the vicinity of the front, in small towns in Zaporizhia, urgently need all kinds of help. The PCPM Foundation is able to provide it thanks to donor contributions through pcpm.org.pl/ukraina.
The joy of small things
Our volunteers regularly go to these regions of Zaporizhia. As they report, they have managed to reach all the intended villages except Kamynsk. As the previous time, the road to this village was blocked due to the proximity of the front.
– Fortunately, we were able to depend on the creativity of a local volunteer from Zaporozhye," says Andrew. PCPM volunteers left the products in a neighboring village, to which Kamynsk residents went. – A few days later we received confirmation that the aid had reached everyone," the volunteer concluded.
This time PCPM delivered 252 flashlights, more than a ton of canned goods, nearly 1.5 tons of personal hygiene products, bandages, thermal blankets, to villages such as Orichovo, Hulajpole, Novodanylivka, Stepnohirsk, Kamynske.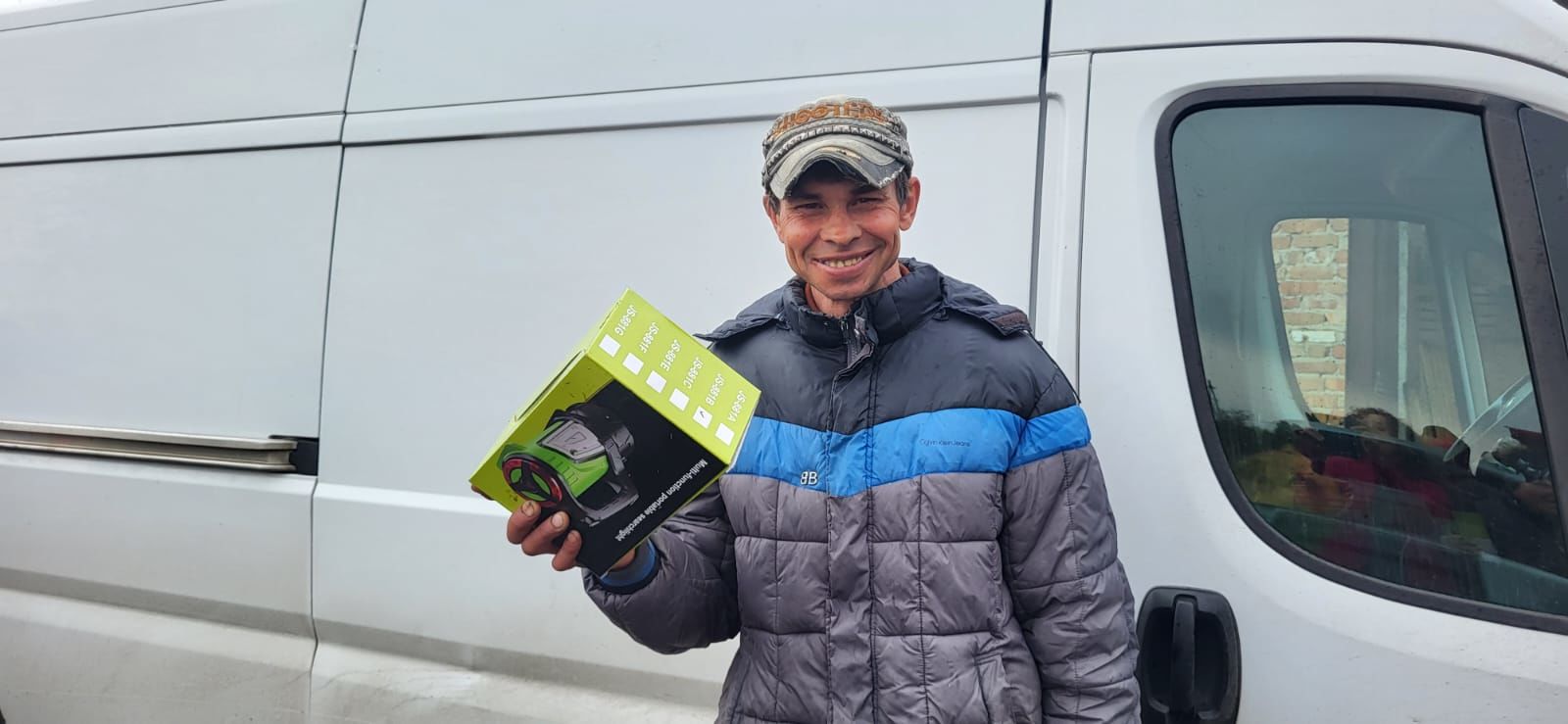 Volunteers say the donated flashlights in particular have generated a lot of enthusiasm. Such a simple device at a time when localities have been facing chronic power outages for many months, sometimes lasting for weeks, is especially needed.
Importantly, Ukrainian firefighters, who are rapidly running out of equipment, also received support. PCPM volunteers have provided: specialized clothing, helmets, shoes, balaclavas, gloves, firefighting hoses, ropes, dressing and disinfecting supplies, and a kit for securing amputated limbs.
"There is no intact house."
– We left much of the aid in the village of Orichiv and surrounding smaller villages. According to what we saw and what was also confirmed by the municipal authorities in this village, there is no longer any intact building. We drove past one of the schools, suddenly in the middle of the road we saw a huge rocket funnel. As it turned out later, two of them hit this school," the volunteer reported. – When we stepped out of the car for a moment, we spotted people who were repairing their houses right next door, he adds.
In such proximity to the front, artillery shells fall almost daily. It was no different during the trip of PCPM volunteers, who reported that shells fell on Orichiv the same day. Fortunately, no one was hurt.
"People are trying to survive this quality"
Any aid delivered is extremely valuable, but the Ukrainians' greatest desire is peace. The home of one of the Orichiva volunteers was completely destroyed a few days before the PCPM volunteers arrived. When they asked if she needed something special and if something could be brought to her, the woman wrote back briefly, "yes, PEACE."
The volunteers' next stop was the Donetsk region and the frontline towns: Uspenivka, Fedorivka, Novomykolaivka, Novohryhorivka.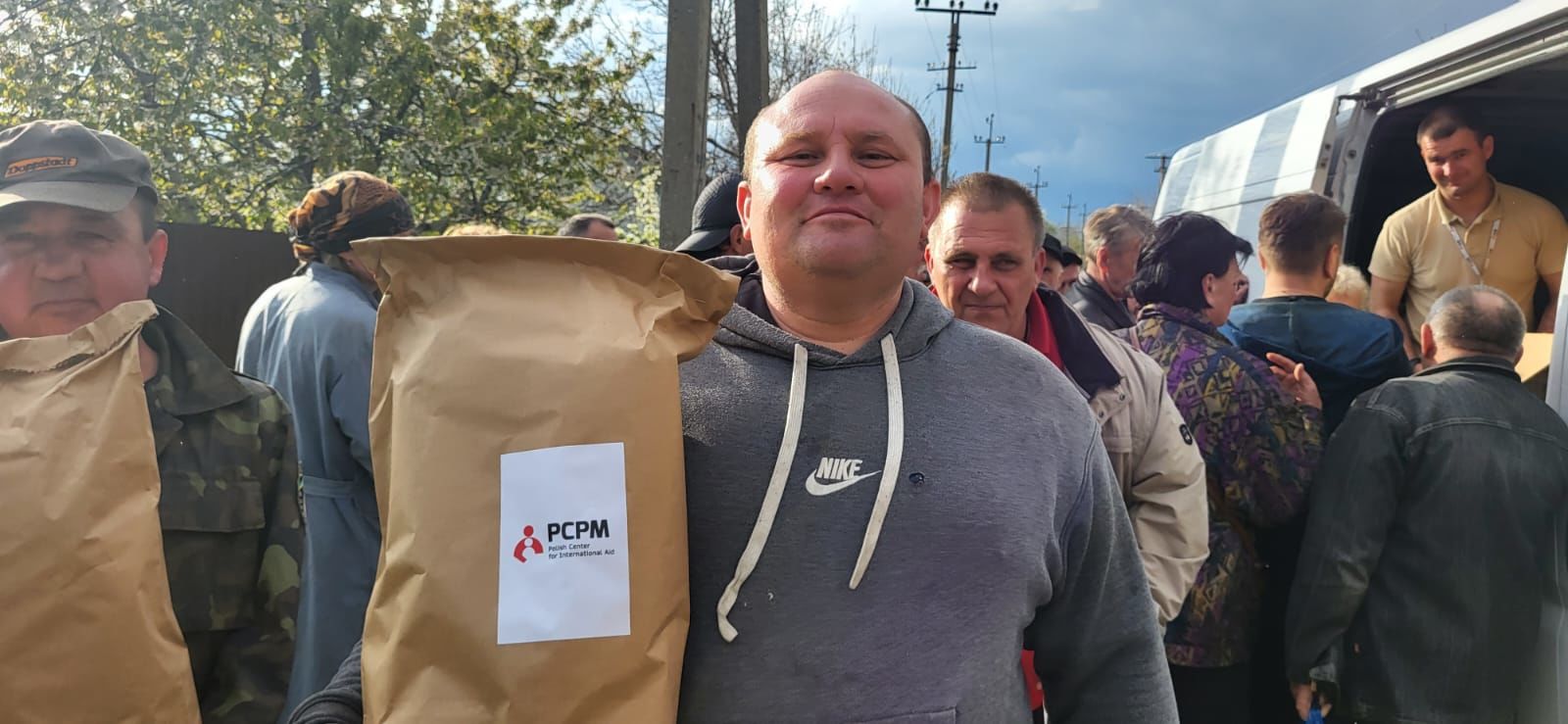 – People are somehow trying to find their way in the current situation," the volunteer reports. – Many of them are trying to remain cheerful, but being under constant stress is taking its toll on their health. Sometimes when we see some local residents, you can see from them how tired and apathetic they are, Andrew says.
Constant exposure to stress has a strong impact on their physical and mental health. A sizable number of people begin to have heart problems, blood pressure, headaches, panic attacks or insomnia because of it.
One mother from the village of Kamyszywacha also mentioned such issues. – After the recent shelling, I have heart issues and blood pressure spikes, she says. Living under such stress causes her to have a violent reaction to any stronger impact or noise, or a louder door closing.