PCPM provides specific help in Poland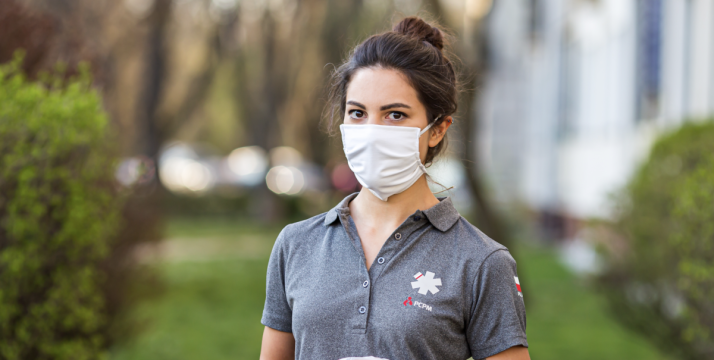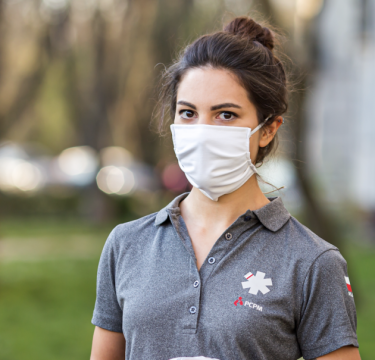 PCPM Emergency Medical Team appeals: Wearing masks protects you and others from getting infected! We are aware that not everyone has access to masks. This is why we started sewing and collecting masks for the people who need them most and are exposed for the risk of infection. You are invited to join our action: https://www.facebook.com/events/209093023870155/
We prepared one thousand masks. They are distributed together with the instruction to use (how to wear it and disinfect), infographics about disposable and reusable masks, WHO instructions about hand rubbing and hand washing and infographics about hand hygiene and safe mask wearing. Who sews masks? Volunteers of PCPM Emergency Medical Team, nuns from the Monastery of Poor Clares at the Sanctuary of Our Lady of the Holy Family in Miedniewice, Albertine sisters and individuals you joined our action #NOŚMASKĘ.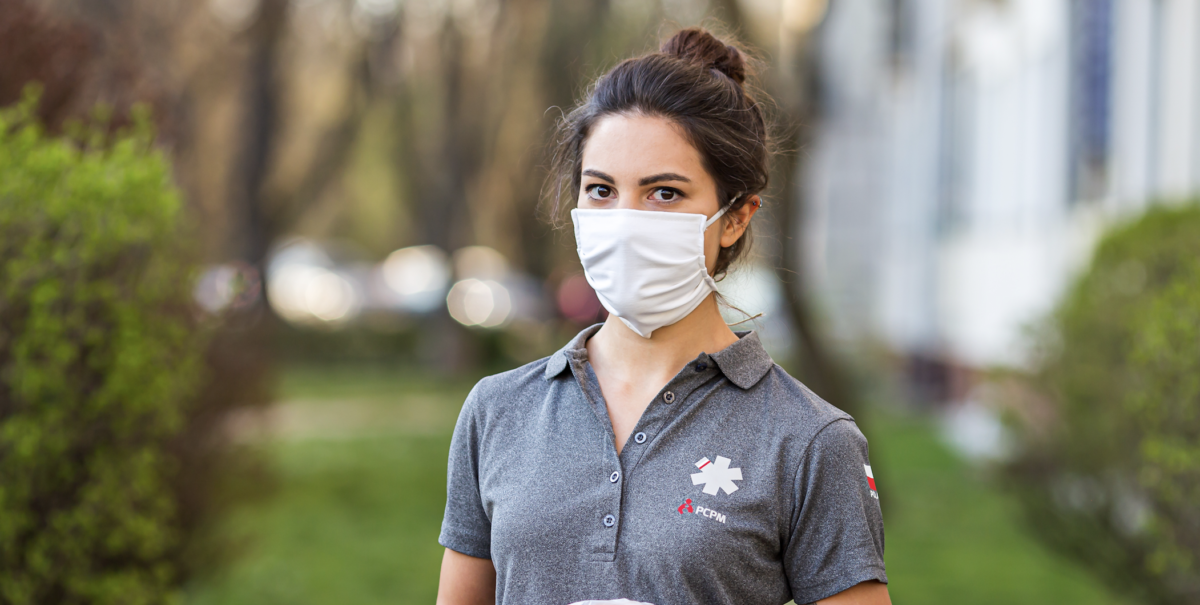 PCPM takes actions since the very beginning of epidemic
PCPM paramedics donated medical tents to polish hospitals. The tents are designed for international medical missions. Now we use it to build field hospitals in order to verify patients before they enter the actual hospital or emergency department. Thanks to it, we will be able to decrease the risk of spreading the virus in the facilities, that are particularly exposed to it. Such tent was delivered to the hospital on Banacha St. in Warsaw and to Children's Hospital in Warsaw.
The hospital in Łańcut was given the disinfectants. Apart from the in-kind support, we provided a specific psychological help. Our experts coordinated helplines for those medics, who put their lives in danger to help coronavirus patients. PCPM paramedics are actively supporting different hospitals all around Poland trough their daily work in medical units. Thanks to this network we are able to keep expanding our support step by step. We use conventional and social media channels to stay in touch with our followers. We continue the appeal to act consciously, to protect ourselves and those who fight for our health and life, being at the forefront of the fight against coronavirus. Staying home is very important nowadays – this is why we switched to home office in. We help responsibly.
PCPM Emergency Medical Team supports those who have been fighting for our health and life in Poland for weeks. We share our knowledge and equipment. We organize help for home hospices and homeless people. EMT members have been helping in Italy and now they are participating in the WHO mission in Kyrgyzstan. Support our activities by making a donation. Thank you!