PCPM volunteers reach Zaporizhzhia. "Some of the villages are cut off from the world".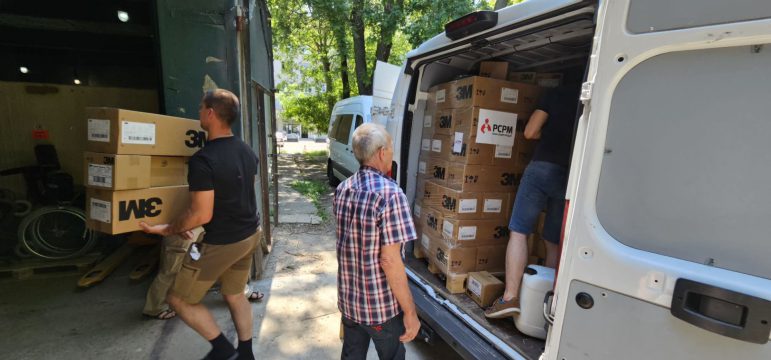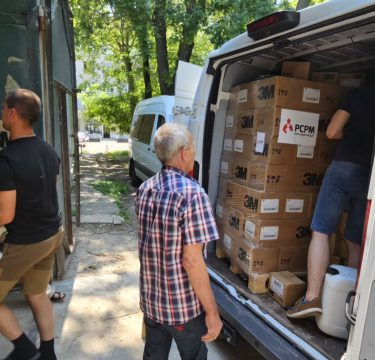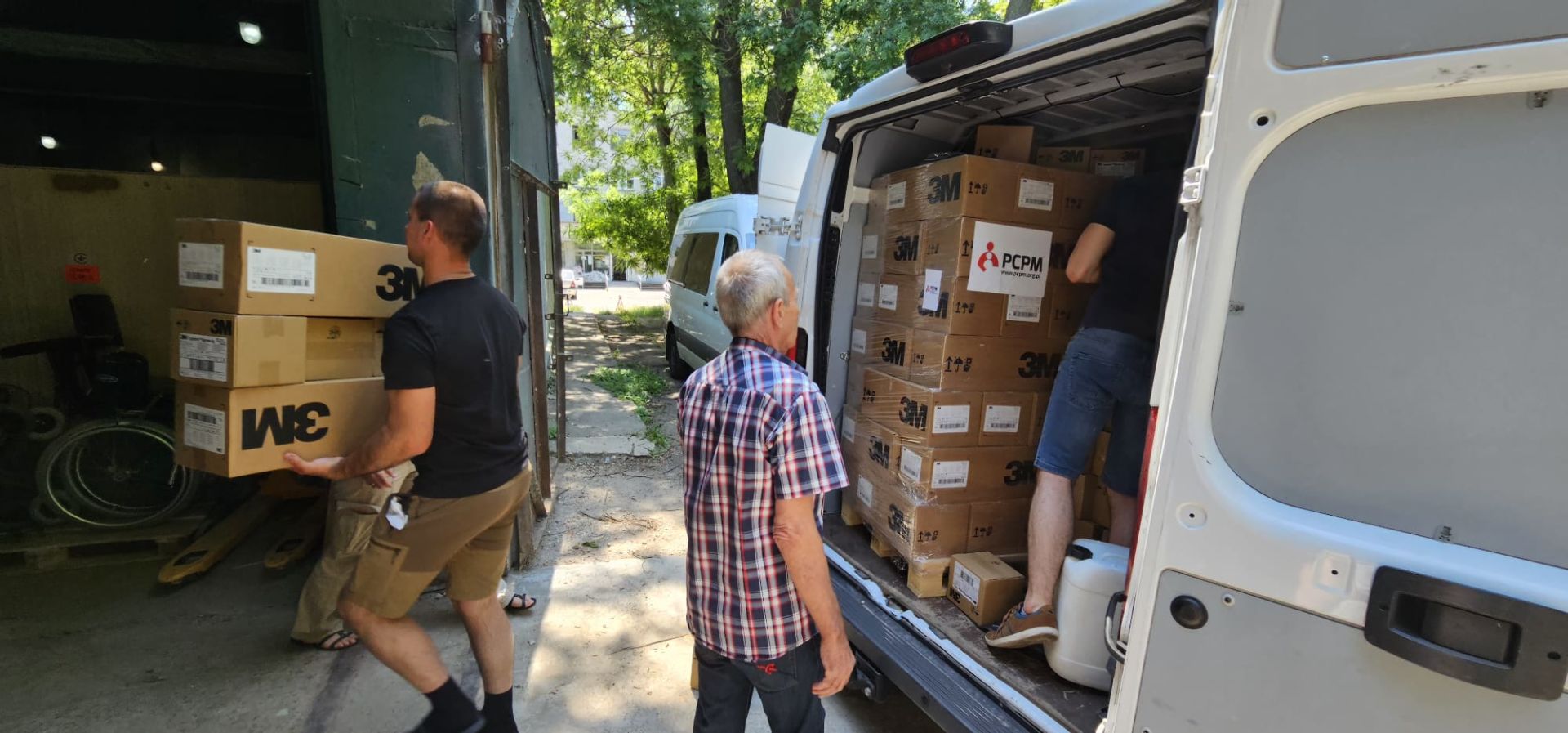 Given the events and the specifics of the Zaporizhzhya region, and more specifically the counteroffensive activities, it was expected that there would be maximum difficulties in reaching people with aid in the frontline villages.
In recent weeks, the situation in the Zaporizhzhya region has become even more dramatic. The war is taking its toll on the psyche, physical health, and material situation of the local population daily. With the ongoing Ukrainian counter-offensive in Zaporizhia, it is much more difficult to get to the villages to which we deliver aid.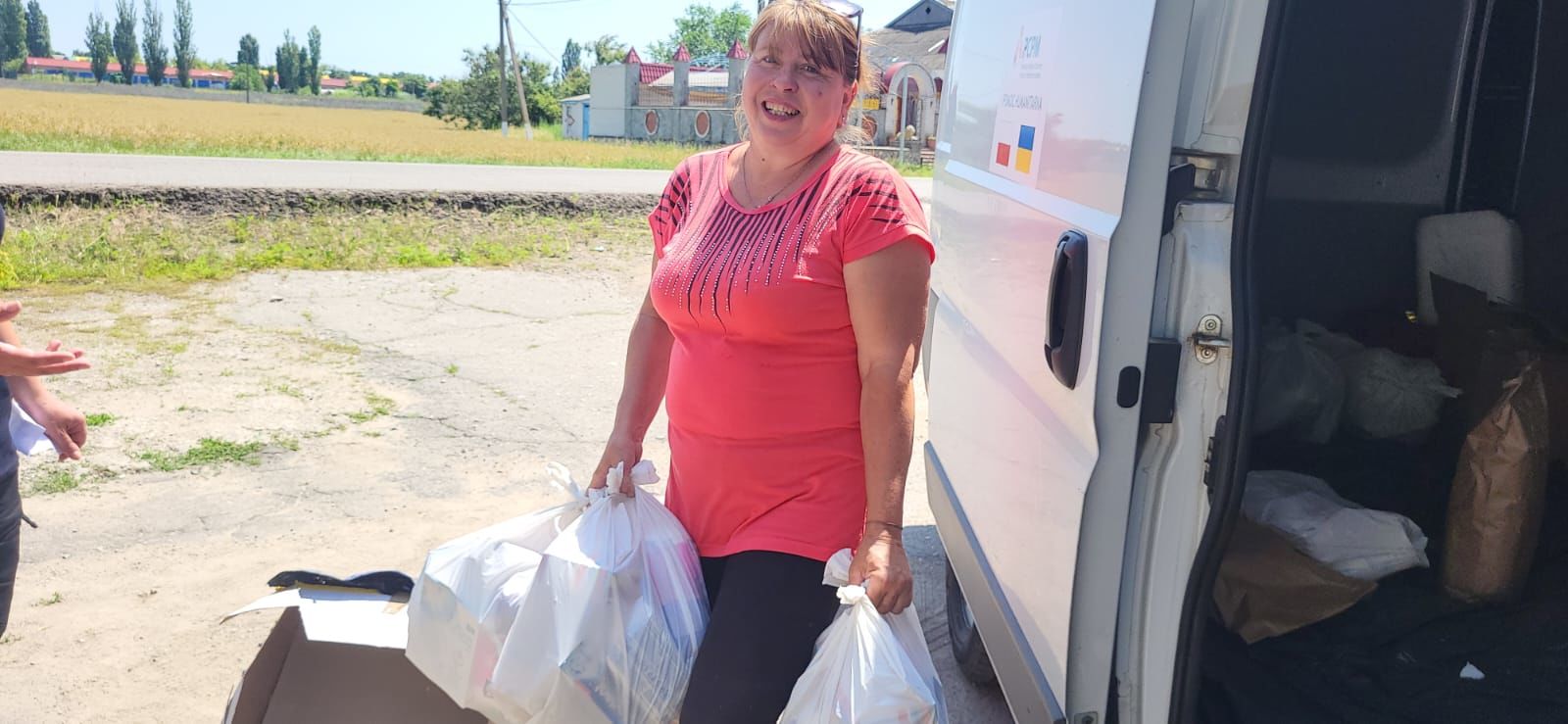 Until recently, localities a dozen kilometers away could be treated as relatively safe, given the not-very-strong frequency of Russian shelling.
VILLAGES CUT OFF FROM THE WORLD
However, this situation has recently changed drastically. A good example is the village of Kamesvazha, where shelling took place a few hours before our arrival. Therefore, while we were distributing the necessary aid to residents, services were working next to us to secure the sites after the explosions. One of the shells hit the center of the street just 30 meters from where we were distributing aid.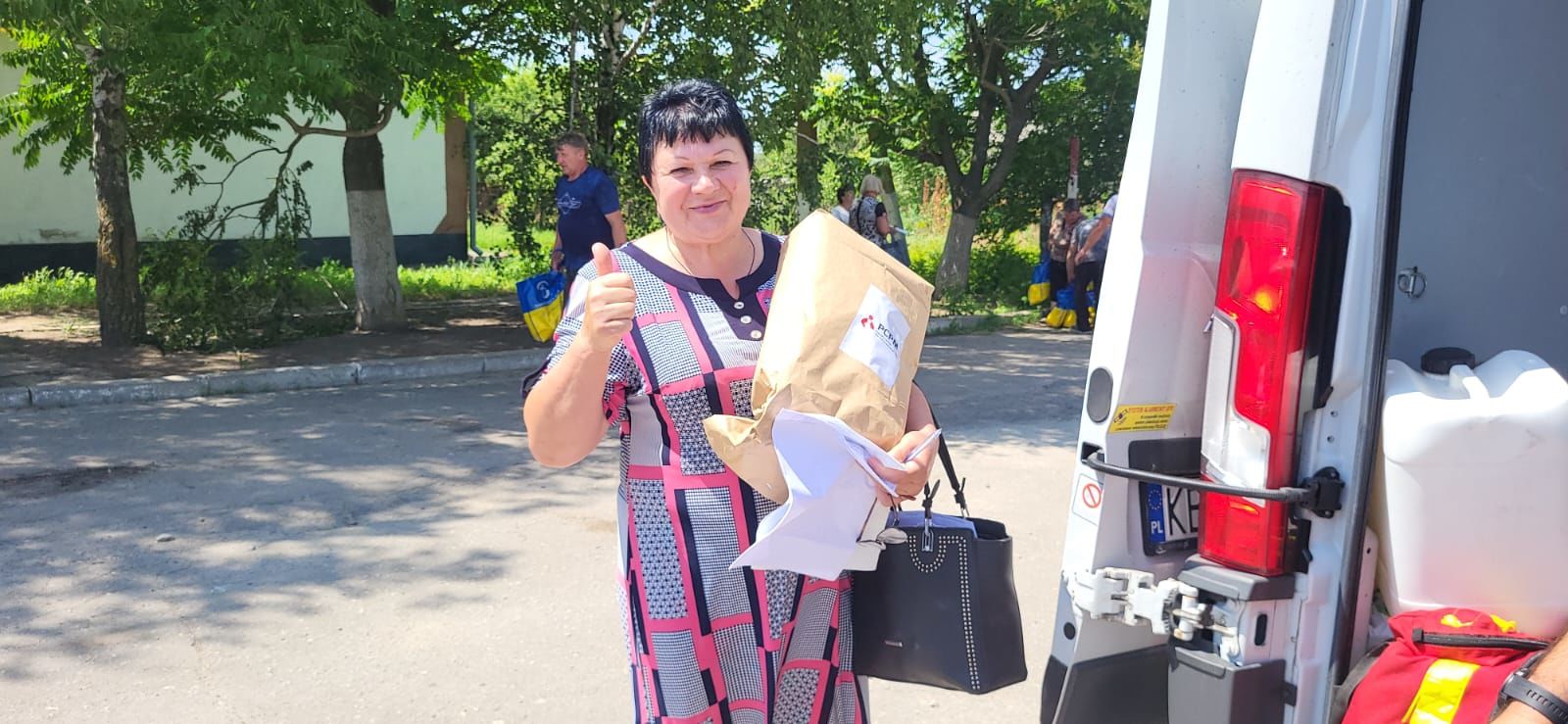 Thanks to the support of the services and regional authorities, we also managed to reach several hundred people who are partially cut off from the world. We delivered equipment to firefighters from Zaporizhzhia and Kameszywachy. The PCPM Foundation donated a total of 11 pallets of essential equipment to one of the hospitals in Zaporizhia.
Residents of Hulaipol, Uspenivka, Novohryrohivka, Novomykolaivka, Orichiv, Malaya Tokmachka Bilenke, and Kamesazacha received more than a ton of personal hygiene products and food.
AID TO ORICHIV
On the way back from Mala Tokmachka, leaving Orichiv, first Russian-guided missiles and then Russian artillery made their mark. Several buildings were hit and caught fire.
It is a heartbreaking development that the Orichiv firefighters managed to make contact. It is worth recalling that this is a devastated city, where there is not a single undamaged building, and most of it is destroyed. This is a city where a record-breaking nearly 250 Russian shells fell one day, and the shelling continuously lasted for several hours.
IMPORTANT SUPPORT FOR FIREFIGHTERS
Many times, over many months, passing the Orichov Fire Department building, it was hard to assume that this unit could "normally" function. Their work is extremely demanding not only because of frequent shelling, numerous fires, and collapsed buildings, but also because of incomplete and outdated equipment, decades old. In Poland, equipment so outdated can only be found in firefighting museums.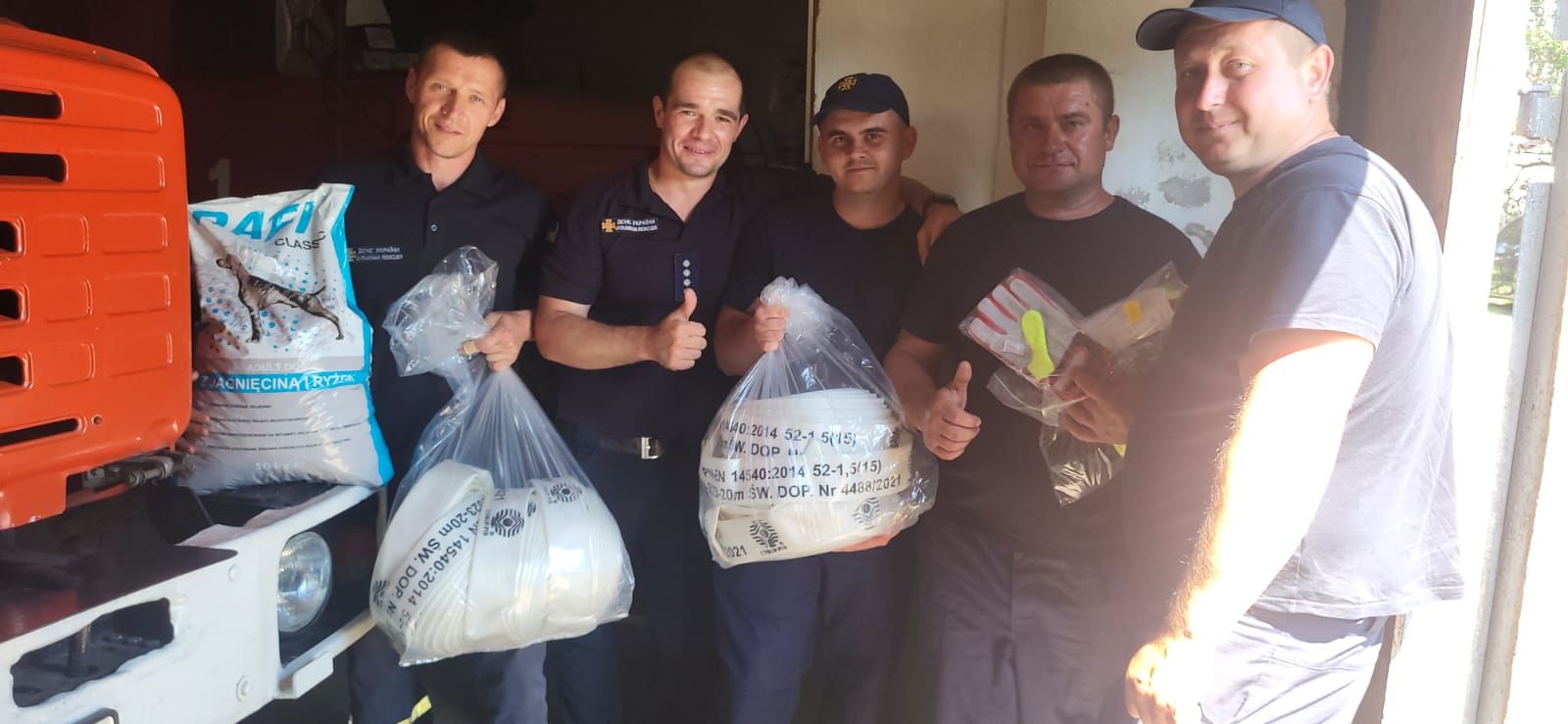 Nevertheless, the functioning of firefighters in Orichovo is specific. They spend a large part of their duty time in shelters, but they have to reconcile this with operating, maintaining, repairing equipment and preparing for operations, operating communications equipment, which is extremely risky here.
This is another aid shipment that has arrived in Zaporizhzhia, thanks to PCPM volunteers.