Poland Emergency Medical Team PCPM reacts to WHO alert concerning COVID-19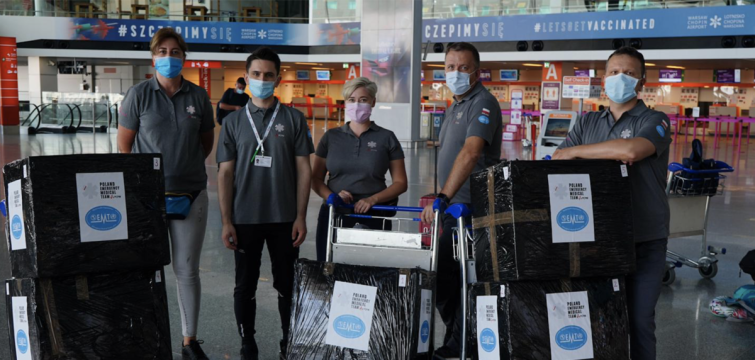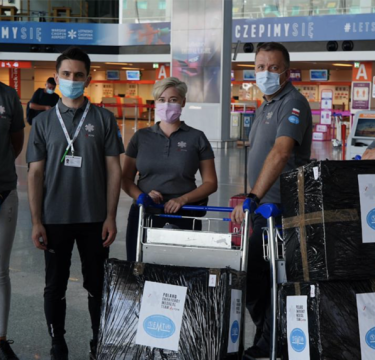 Poland Emergency Medical Team PCPM begins a new mission in Uganda
It is a response to the rapidly increasing number of cases and deaths across the continent caused by the contagious COVID-19 variant
According to WHO data, only in Uganda as many as 66% of serious diseases affect people under 45 and are caused by the delta variant of the SARS-CoV-2 virus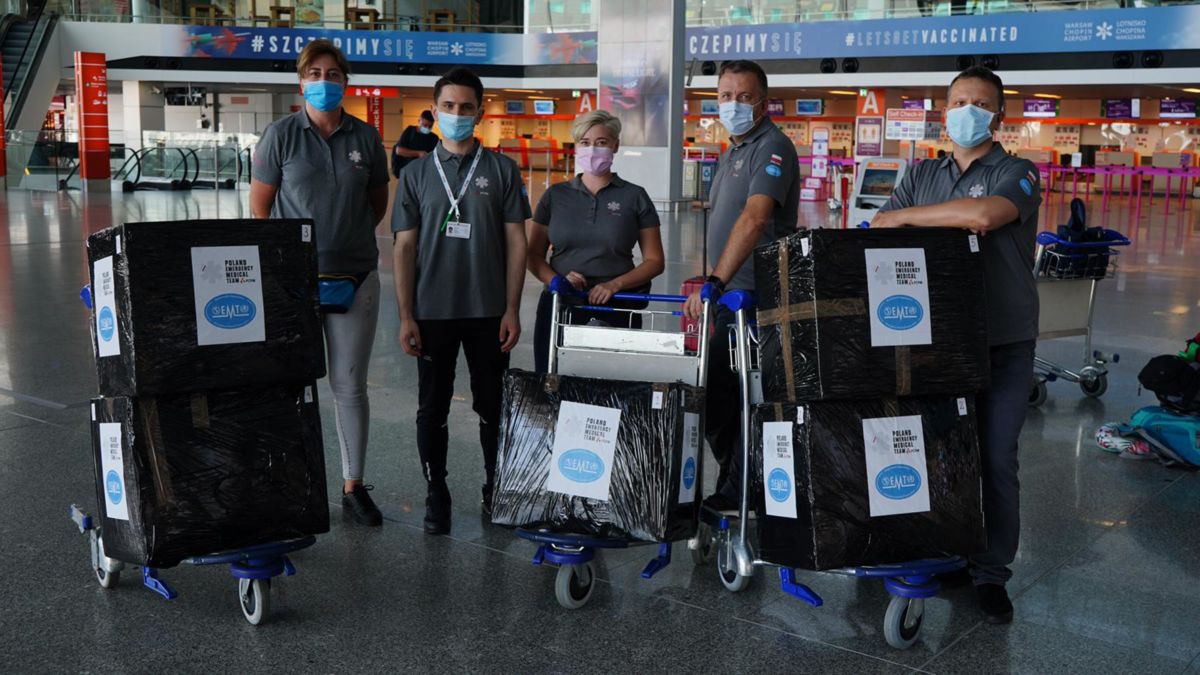 – World Health Organization has issued an alert for international medical teams, including the PCPM Medical Emergency Team, to support sub-Saharan African countries in treating COVID-19 patients, improving protection against nosocomial infections, and organizing the work of temporary hospitals. One of the many countries that need such support today, and to which we are flying, is Uganda – points out Wojciech Wilk, head of the Poland Emergency Medical Team PCPM.
The third wave of the COVID-19 pandemic is a huge challenge for the African continent on an unprecedented scale. Delta variant is up to 60% more contagious than the existing variants and is spreading to more countries in the continent, driving the most lethal wave for Africans. World Health Organization has asked EMTs to help support health services in different parts of the continent. There are about 30 of them around the globe, including Poland Emergency Medical Team PCPM. In 2020 it supported the fight against the pandemic on three continents. Without hesitation PCPM decided on another mission and quickly prepared a permanent team of medics for the trip. The first seven PCPM medics will depart for Kampala on July 15.
-Our mission includes two two-week rounds. We are supposed to provide substantive support, but also work hand in hand with doctors in Kampala and Entebbe – says Agnieszka Racka, head of the Poland Emergency Medical Team PCPM for the mission in Uganda.
The mission will begin in Mulago, Uganda's largest public hospital. It is a facility with the greatest COVID-19 treatment options, yet still insufficient to effectively provide all patients with much needed life and healthcare.
-Mulago has over 600 beds for patients, less than half of which are functional. The key deficiencies are in the intensive care unit. This is a matter not only of the equipment but also of medical personnel – Wojciech Wilk says.
About a dozen of medical centers in the country are facing difficulties and shortages. For four weeks, PCPM rescuers will try to provide them with help as widely as possible. Extending their mission for more weeks is possible with the financial support of the team at pcpm.org.pl/ratownicy
A new mission under familiar conditions
The WHO estimates that the need for oxygen (administered to treat COVID-19 patients) across Africa is now 50% higher than a year ago at the height of the first COVID-19 wave. The threat is not minimized by the level of vaccination, which across the continent did not exceed 2 percent. The Ugandan health service, which in 2018 was supported by the Poland Emergency Medical Team PCPM, was already struggling with the insufficient number of places for patients and the basic medical tools that doctors could use to fight for the health and life of their patients. Today, in an age of a pandemic – and a growing threat – this aid is more important than ever.