Syrian families vulnerable to pandemic. PCPM is building quarantine stations with the UN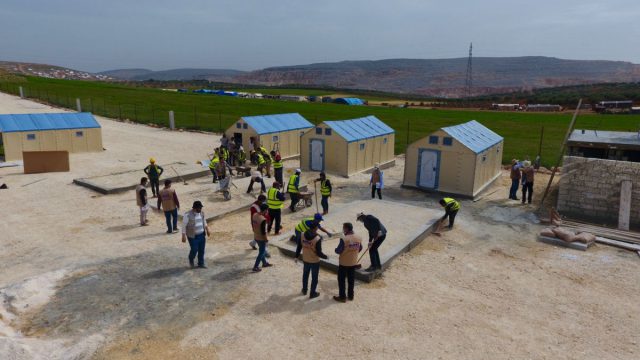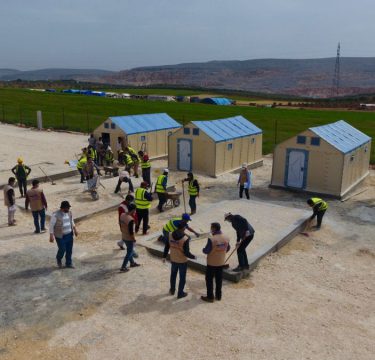 In this place one of the six quarantine stations in Syria, are being constructed.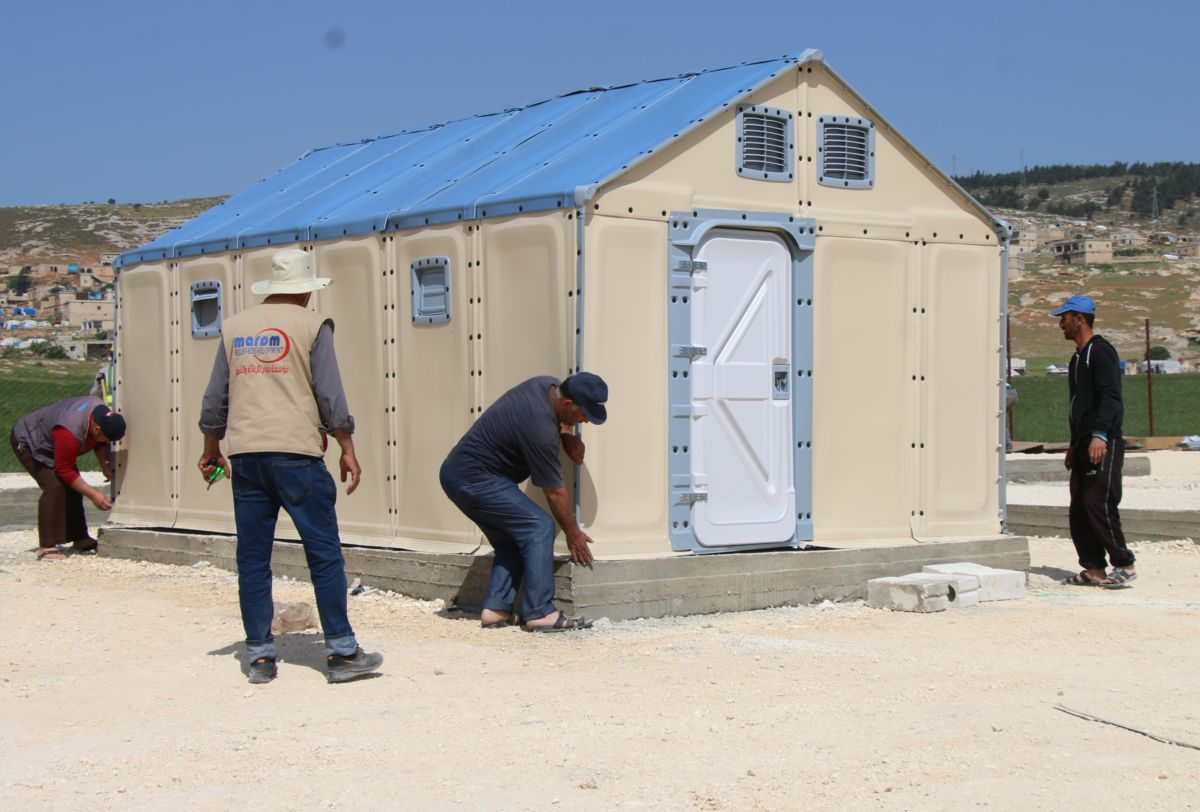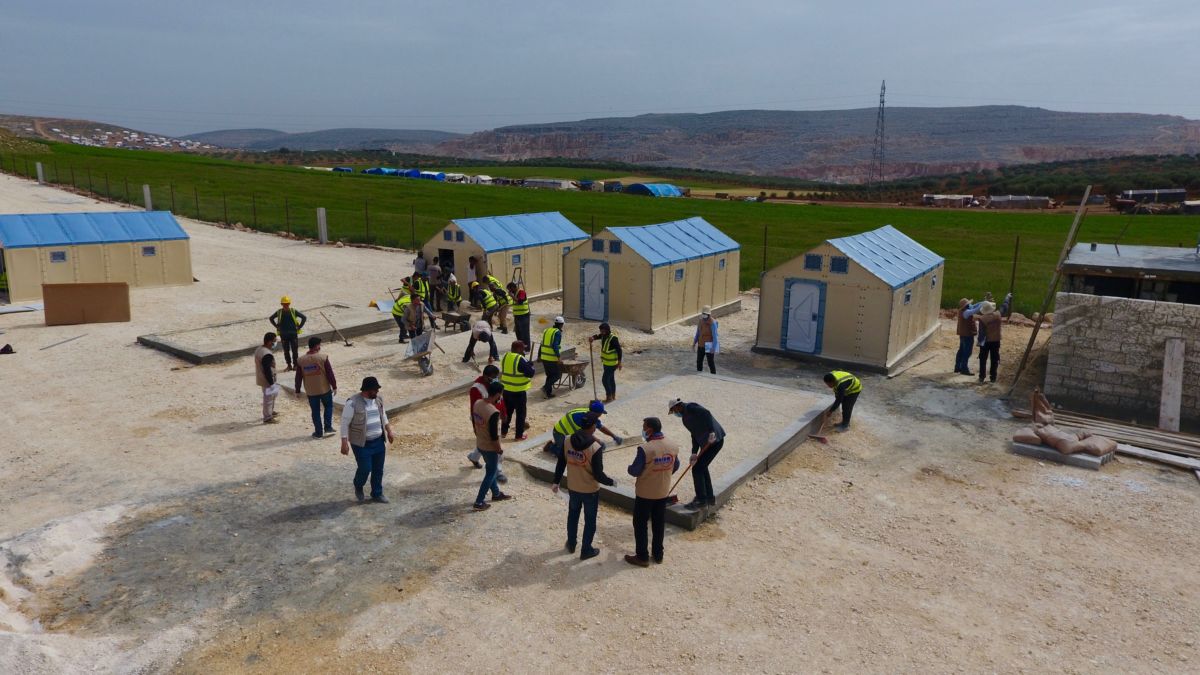 In the modular houses provided by PCPM, there is door with lock. Not only it makes the shelter more secure, but also brings a sense of privacy – non-existing when living in a tent. And in the time of pandemics – it gives more effective protection. Modular houses will now be part of a large UN project supporting Syrian families stuck in camps in the Syrian province of Idlib.
-Over 40% of Syrian houses have been demolished. Millions of people live in tents. In fact, the construction of modular houses brings not only help, but also hope. And what is wonderful – we were able to finance this support thanks to individual donations from hundreds of Polish families. I would like to express my gratitude to all of them. In the quarantine stations constructed by PCPM, modular houses are used for the first time in northwestern Syria, where over 1 million people live in tents. We hope to deliver more houses like this in the future in order to improve living conditions in other refugee camps – says dr. Wojciech Wilk, the CEO of PCPM.
A humanitarian horror has been going on in Syria for months. The coronavirus epidemic is another disaster that Syrian families need to face. It is happening right now. The situation is getting worse day by day. The more we hear about new coronavirus cases in Syria, the more concerned we are about the people staying in refugee camps, where the risk of getting infected is particularly high.
-They are extremely exhausted by keeping escaping for so many years and seeking shelter in in crowded camps, where they often cannot meet basic needs. There is not enough food, shelters and most important – safety. The women are so afraid of being abused, that they use public toilets less frequently. How they do that? By giving up food. We thought that the situation can't get any worse. But it can – says Aleksandra Rutkowska, the spokeswoman of PCPM.
This is why we keep focusing on the place where we have been working for years.
In this special moment, human solidarity is more important than ever.