Syrian refugees in Lebanon do not have to be afraid of fires anymore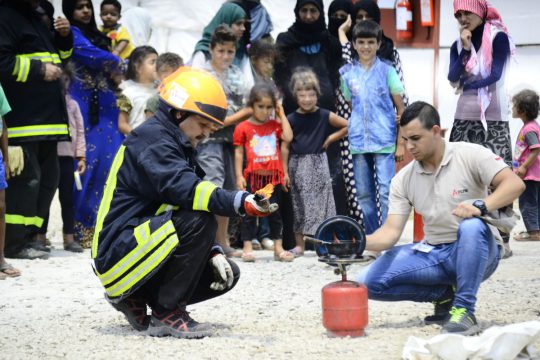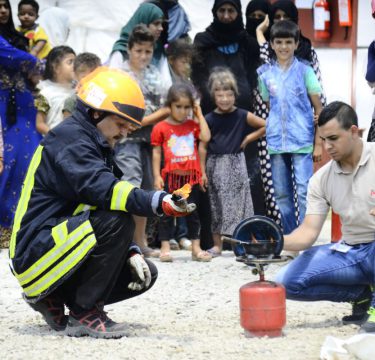 Informal tented settlements in Lebanon, made of flammable materials, are a place where danger awaits at every step. There are so many risks that following any momentary lack of attention can turn into a disaster – problems with the electrical installation, unsecured cables, gas cylinders and heaters inside the tents. Camps burn even 200 times a year, and as they are often located in places difficult to access and even to identify for rescue forces, fires pose even bigger danger than in other areas. Since 2016, PCPM has been trying to increase resilience of refugees and help protecting them from this threat.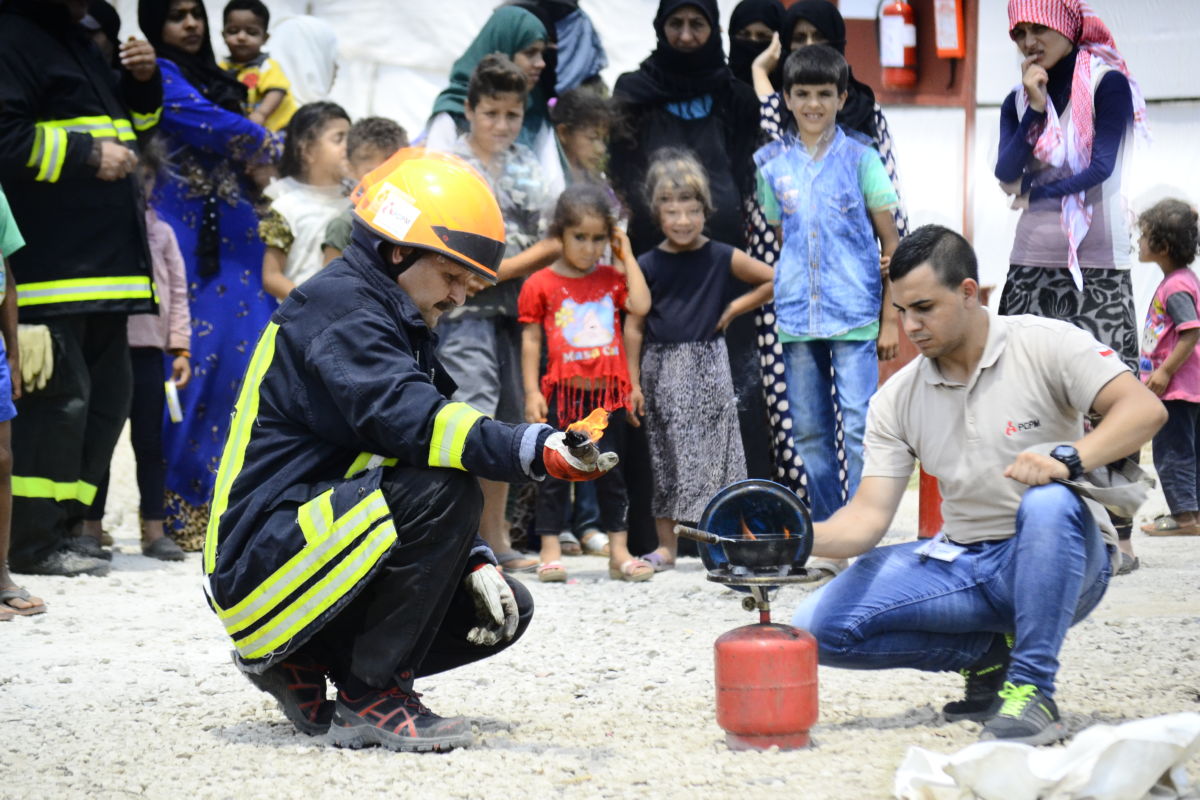 Learn more about our projects in Lebanon.
This year, we have installed and equipped 132 firefighting points in 93 camps. The total population of these camps is around 9100 people. Each of these points includes: fire extinguisher, fire blanket, fire hook, fire beater, sandbox and shovel
In addition to providing the camps with the equipment necessary for putting out fires, we have conducted training in the field of fire safety. We have explained how to prevent fires, what are the biggest fire hazards (which include electricity, cooking, heating, burning garbage), how to properly use fire-fighting equipment and how to effectively notify the fire brigades. The training was conducted by Polish experts in cooperation with Lebanese firefighters. In total, 1393 people took part in them, including 561 women (40%) and 388 children (27%).
Fire fighting and prevention training is very important to improve safety in tented settlements. Everyone can participate in the training, especially women and children, because they spend most of the day inside the camp. Trainings include active exercises such as using a fire extinguisher to extinguish the burning cooking oil – says Agnieszka Nosowska, project coordinator – The trainings were really engaging, and for children it was a chance both to learn and to enjoy something unusual. After that people had the possibility to talk to the firefighters and ask them some questions. We know from our previous experience that equipment and trainings are really necessary and allow to prevent the spread of fire, diminishing the damage and the number of victims. We are glad that we have managed to equip the camps before winter, when the risk of fires increases significantly – she adds.
Fire-fighting training in the Syrian refugee camps in Lebanon, run by the PCPM Foundation, is the largest fire prevention project in the region.
If you want to support our actions in refugee camps in Lebanon, please make a donation.
Donations in PLN: 18114010100000522868001001
Donations in EURO: PL54114010100000522868001032
Donations in USD: PL88114010100000522868001002
SWIFT: BREXPLPW