The food aid program by PCPM provides assistance to the most needy Syrian and Lebanese families in Akkar, Lebanon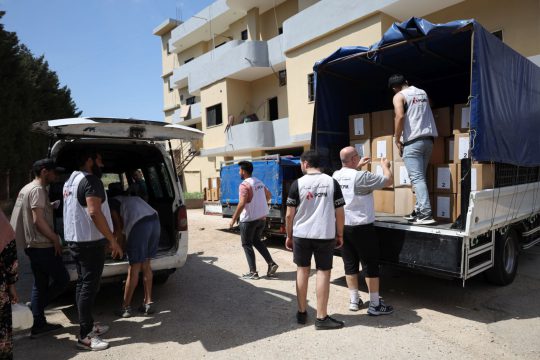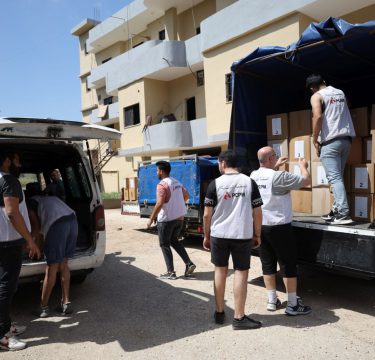 As per the UN's data in January 2023, four out of ten children from Lebanon and Syrian refugees in the country are at risk of malnutrition. Given the challenging food situation, the country has been classified as IPC (Integrated Food Security Phase Classification) Phase 3, indicating significant food insecurity.
Consequently, Lebanon ranks sixth among the world's most significant food crises, following South Sudan, Yemen, Haiti, Afghanistan, and the Central African Republic.
The Polish Center for International Aid (PCPM) successfully achieved its goal of providing essential food aid to 564 families, totaling over 2,345 individuals, from Syria and Lebanon. Operating in the Akkar region in northern Lebanon, PCPM undertook comprehensive actions, collaborating with various NGOs, community leaders, and local partners. Through a meticulous assessment process and a comprehensive distribution strategy, PCPM delivers essential aid to the most vulnerable households, providing them with much-needed support.
REACHING THE MOST VULNERABLE
PCPM aimed to reach the most vulnerable individuals. The foundation liaised with other NGOs, key members of the local community, the food security sector, and independently through the PCPM helpline. To streamline the process and avoid duplication, households not receiving food assistance from other partners undergo a socio-economic vulnerability assessment. PCPM uses the UNHCR's "RAIS" system to verify whether a Syrian refugee qualifies for aid. At the same time, agreements with partner organizations implementing food projects in the same region facilitate data exchange for Lebanese beneficiaries.
AUTOMATIC SCORING AND PRIORITIZATION
To ensure effective and equitable distribution, PCPM utilizes an automated scoring sheet that prioritizes families based on their specific needs. The scoring system takes various factors into account, such as households led by women, households with no income, family members with serious medical conditions, households with breastfeeding/pregnant women, households with newborns or children under five, households with elderly members, households with disabled members, working families with children, families with girls at risk of early marriage, and families experiencing food shortages.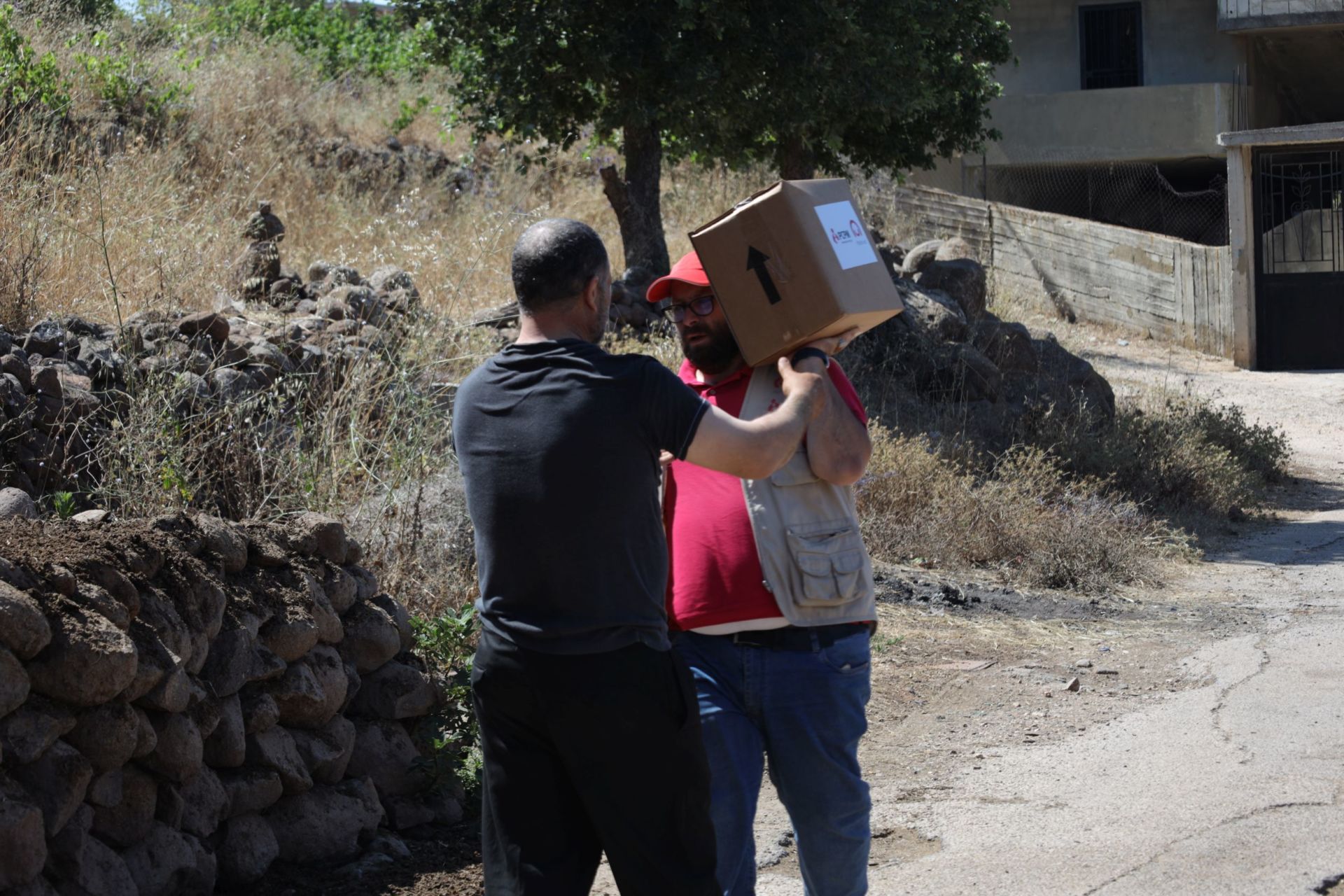 PCPM focuses its efforts in the Akkar region, particularly in the municipal unions of Dreib Gharby, Dreib Awsat, Akkar Chimali, and Wadi Khaled. The project duration spans three months, ensuring that each family receives aid in three distribution rounds.
TYPES OF PACKAGES AND ORDERS
Each family receives a monthly package consisting of dry and fresh food items. Dry food packages are carefully prepared according to guidelines issued by the food security sector, providing a balanced diet for a five-person family for a month. The quantities of grains, starches, oil, and other essential items are calculated based on these guidelines, amounting to 60 to 70 kilograms. Additionally, PCPM has introduced a pilot project to distribute fresh food packages. Beneficiaries receive meat and dairy products on-site simultaneously with the distribution of long-term food items.
This innovative approach eliminates the need for beneficiaries to pay extra transportation fees required in voucher-based distribution. To support the local economy, PCPM sources fresh food solely from local suppliers. To ensure food safety and maintain high-quality standards, PCPM hired a food safety expert who conducts thorough inspections of food suppliers, takes samples, and tests them in certified laboratories. PCPM has also signed service agreements with vendors meeting required standards based on LIBNOR criteria (Lebanese Standards Institution). Each family receives 2 kilograms of cheese and 2 kilograms of meat per month, ensuring access to essential protein sources.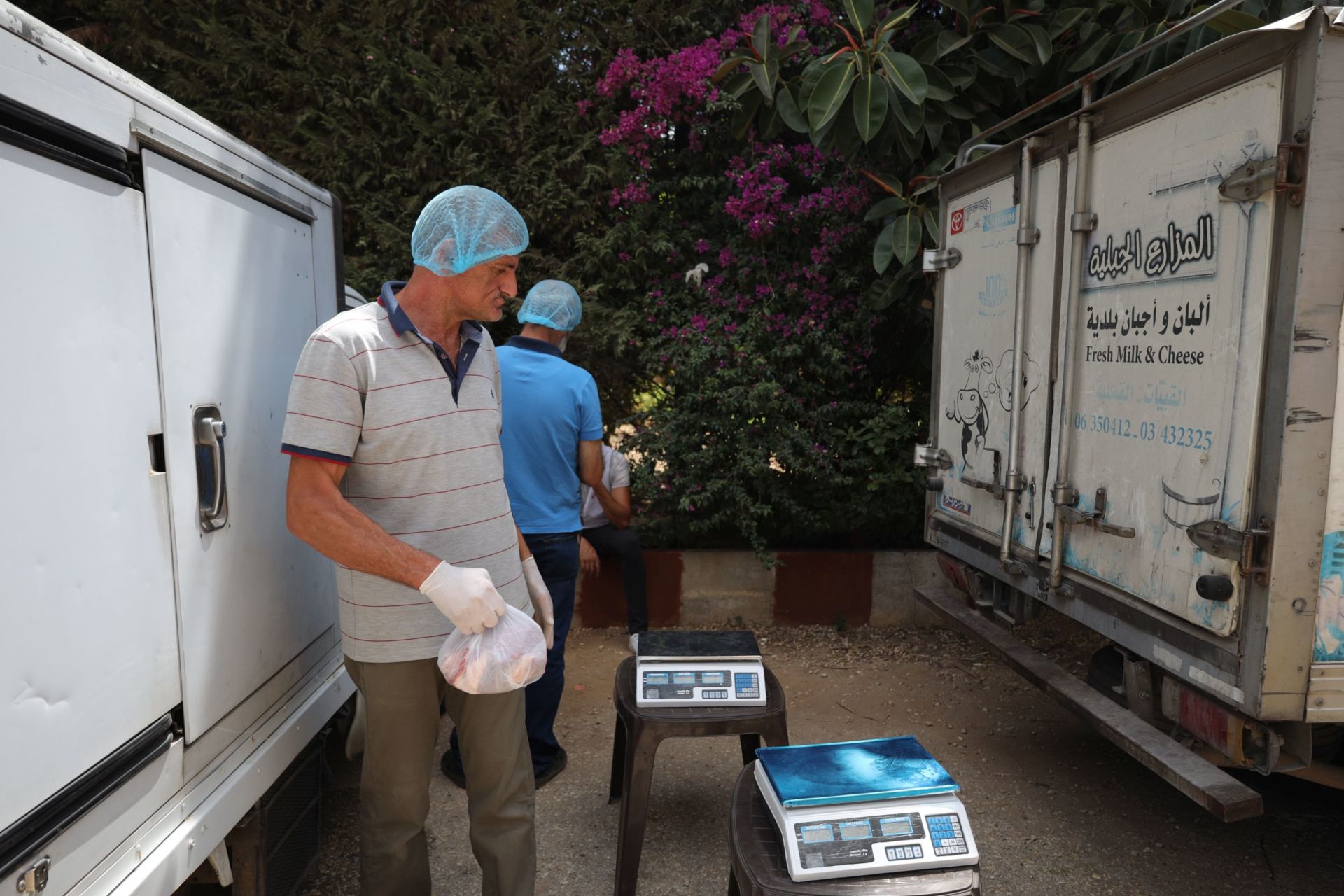 EFFICIENT DISTRIBUTION
PCPM has implemented an organized distribution process to ensure the timely and effective delivery of food packages to beneficiaries. The day before the distribution date, beneficiaries receive invitations to the distribution site. Various types of packages are distributed simultaneously at the same location, optimizing the process and minimizing waiting times. PCPM utilizes a "door-to-door" distribution method for families unable to attend the distribution at a specific location. This approach ensures that each qualifying family receives packages without facing barriers. To provide clear information and prevent misunderstandings, PCPM distributes leaflets among beneficiaries, presenting project details and limitations, thus promoting transparency and avoiding potential conflicts.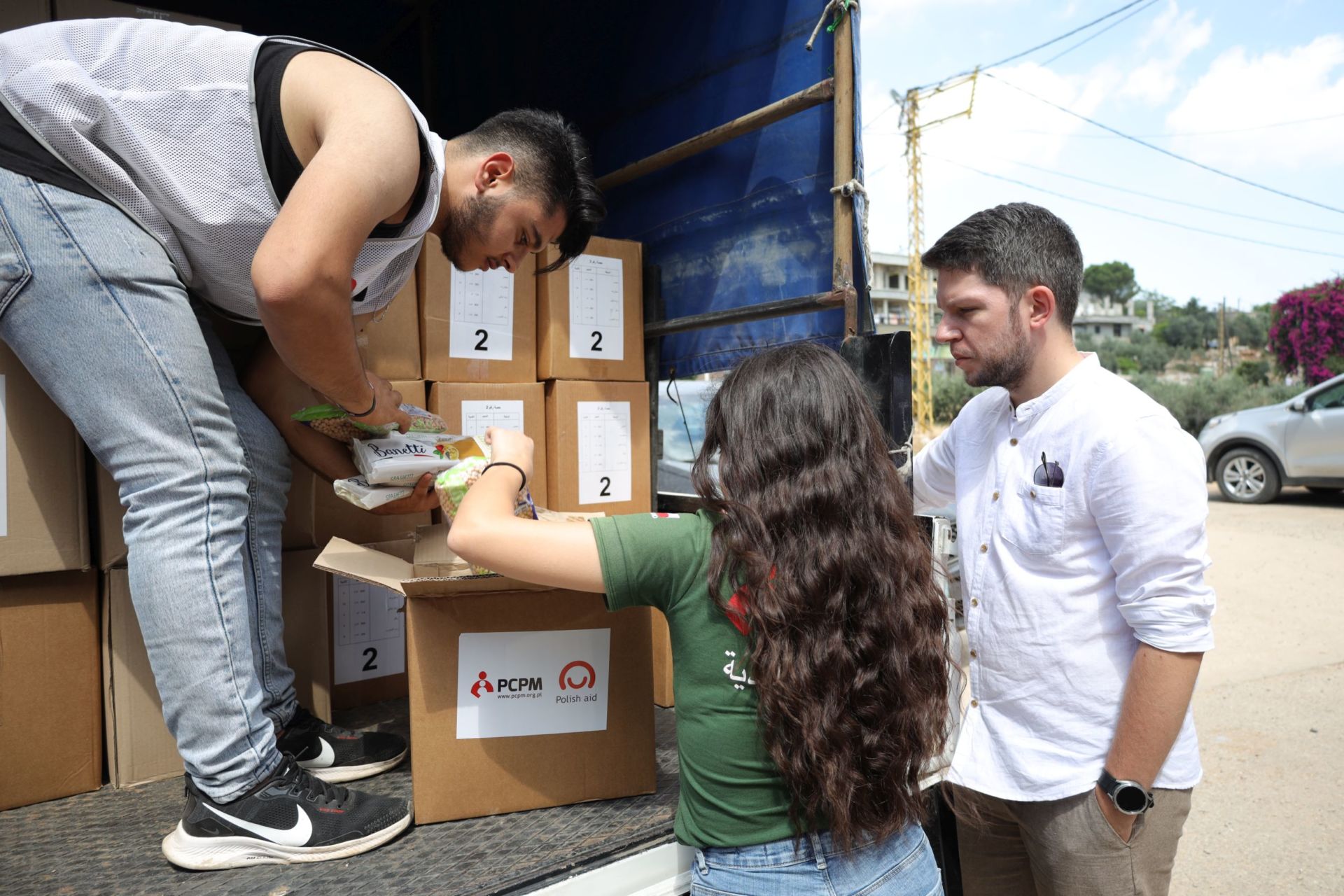 WHAT IS INTEGRATED FOOD SECURITY PHASE CLASSIFICATION (IPC)?
The Integrated Food Security Phase Classification (IPC) is a system for assessing and classifying food security. It is used to determine the level of food shortages and hunger in a particular region or country.
IPC considers various factors such as food availability, price stability, access to safe drinking water, and the population's ability to acquire an adequate amount of food. Based on these factors, IPC assigns one of the following five categories to a given area:
1. Minimal: The population has access to sufficient food, and there is no risk of famine.
2. Stressed: The food situation is stable, but there are some limitations in accessing food.
3. Crisis: Famine is already present or is expected shortly. Many people lack adequate food.
4. Emergency: Severe food shortage exists, and communities depend on humanitarian aid.
5. Famine: The most severe category, characterized by extreme food shortages and a population at extreme risk of starvation.
IPC is used by governments, NGOs, and other institutions to monitor and respond to food security-related situations. It also aids in planning actions and allocating resources to prevent hunger and malnutrition in crisis-affected communities.
The PCPM project in Lebanon is funded under the Polish development cooperation program "Polish Aid" by the Ministry of Foreign Affairs of the Republic of Poland.