The PCPM Foundation provided aid to the Kherson region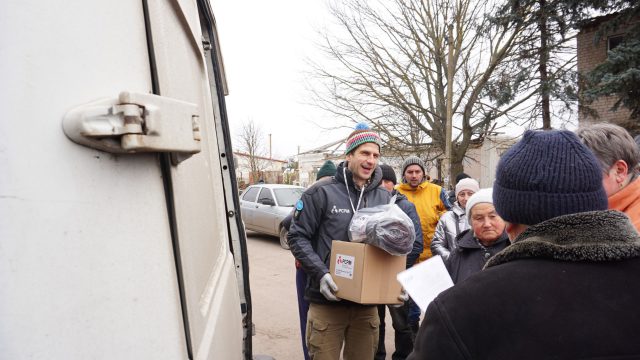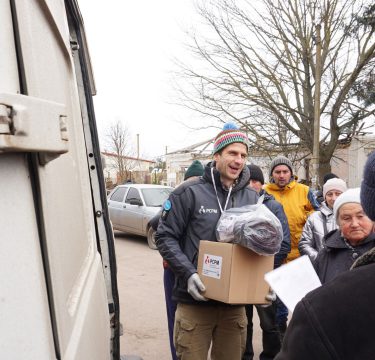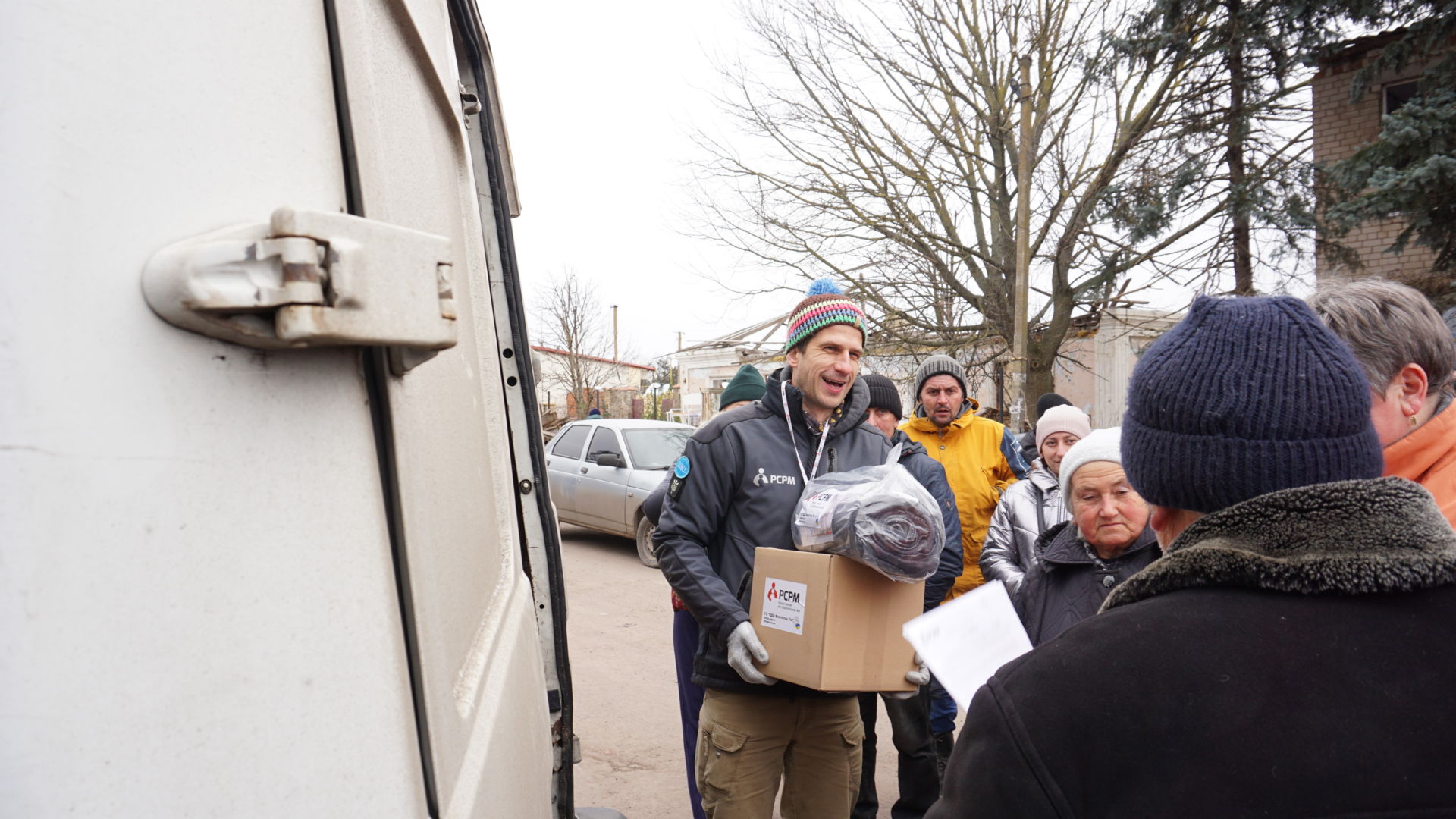 The Polish International Aid Center delivered over 500 packages to the patients and staff of the hospital in Kherson, as well as to the inhabitants of the nearby liberated villages. In Ukraine, the PCPM Foundation was supported by the local organization Flogiston Team.
The PCPM Foundation and Gazeta.pl jointly carried out an action under the slogan "Holidays together". As part of it, a collection was carried out for the purchase and transport of Christmas packages. In each of them there are warm blankets, winter socks and shoes, but also food with a long expiry date (canned meat and fish, vitamins or chocolate) and things that are so needed today, such as candles and flashlights. In more than 150 packages delivered to the inhabitants of the towns of the Kherson region, there were also e.g. buckwheat groats and oil. We added a Christmas card to each package – a symbolic addition to the campaign, which was supposed to cheer up the sick and injured.
The Polish Center for International Aid goes to the most needy people. The areas where the aid was given were occupied by the Russian army a few weeks ago. Towns such as Posad-Pokrowske, which were located near the front, are very badly damaged. According to the residents themselves, more than 70 percent of buildings were severely damaged. The most basic products are still needed to survive the winter. Modest gifts will keep them warm when the temperature drops below zero.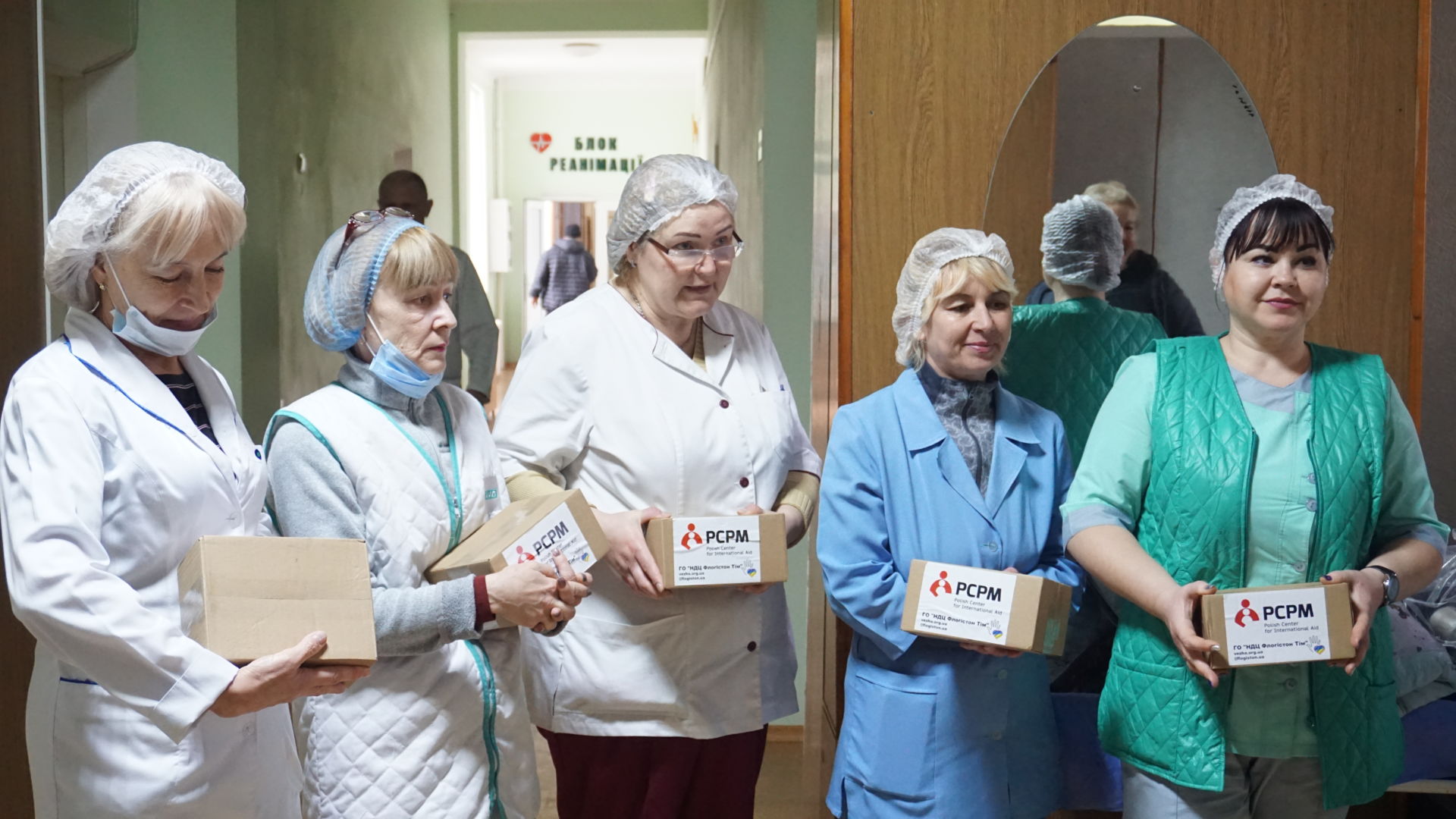 The second part of the distribution of aid took place in the Kherson hospital. The Foundation donated aid packages to patients and hospital staff. Before the war, Kherson had a population of over 200,000 inhabitants, and after the Russian occupation, the number of inhabitants is estimated at 40-60 thousand. The city is still under fire and any help that reaches there is very much needed.
From the very beginning of the conflict, the PCPM Foundation has been providing Ukraine with humanitarian aid: it supports local governments in employing people who had to leave their homes and helps with transporting the sick and injured to the Medical Evacuation Hub in Jasionka.