How many children will we be able to help in South Sudan this year? It depends on you!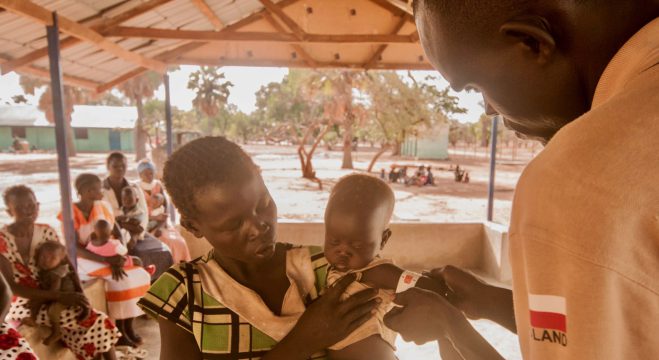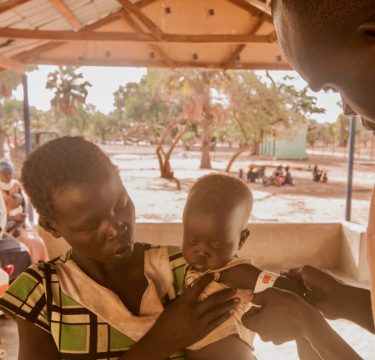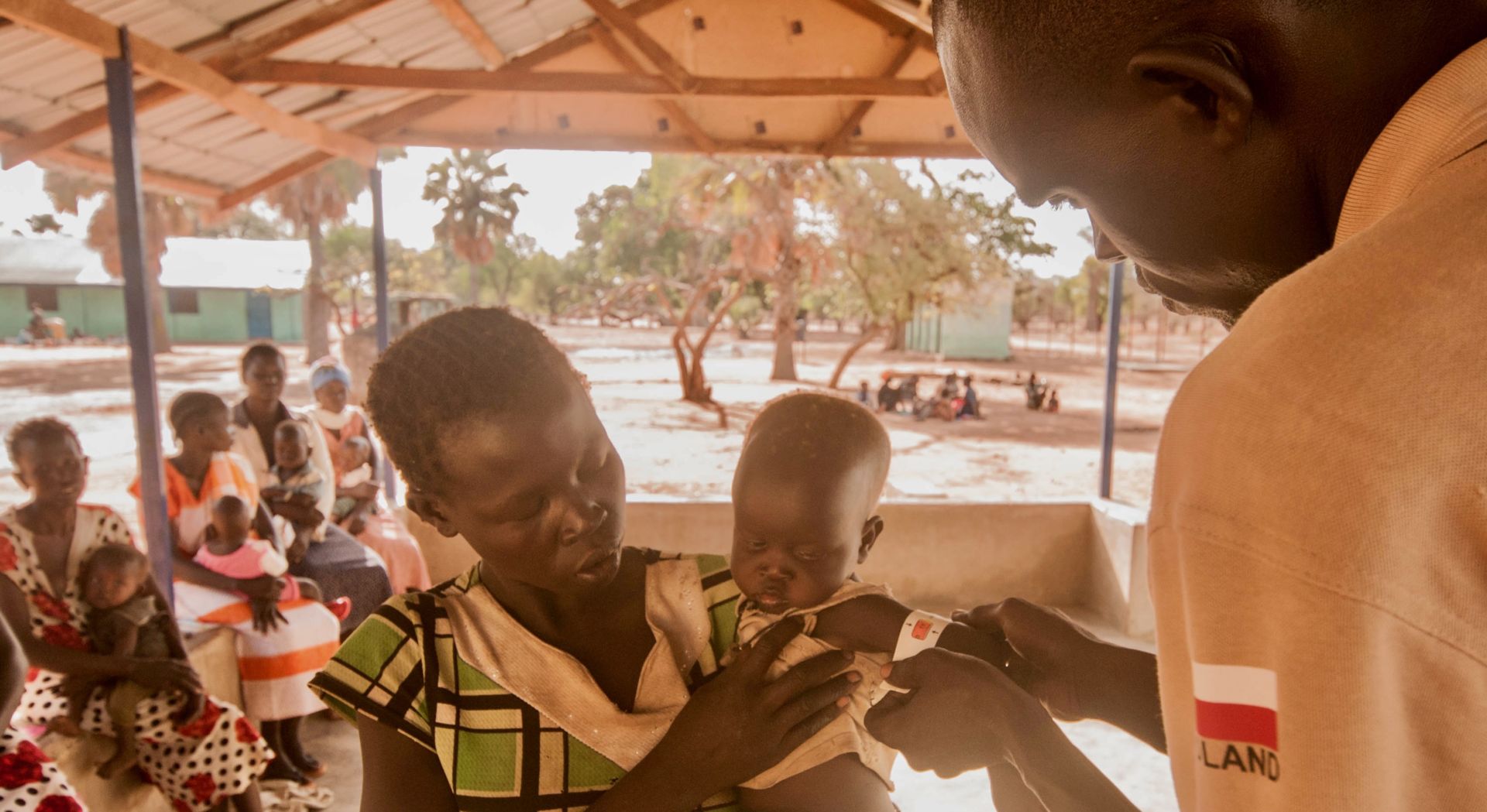 Their homes ran out of supplies. Their mothers will be looking for food, but they themselves are exhausted, and food is simply not available in some months in South Sudan. This time when stocks run out and there is no new crop yet is called the "hunger gap". Then millions of people in South Sudan try to catch any kind of fish or eat water lily tubers. But it's not enough, the children are still hungry. The moms we're writing about today don't give up. They take Awang, Mary, Abuk and James in their arms and set out to find help. They often have to travel several dozen kilometers to reach it.
Maybe they will go to the Feeding Center in Gordhim? Then their baby will be measured, weighed and examined. The measuring tape used to check the circumference of the child's hand will show a yellow or red color. Red indicates that it is already really bad and the child is in danger of death. You must act quickly.
In the Nutrition Center run by the PCPM Foundation, each mother receives a handful of information about nutrition and several packages of therapeutic paste. It is a unique paste – one small sachet with high-protein food has 500 kcal, and you do not need clean water to serve it, which is also very important, because there is little water in South Sudan.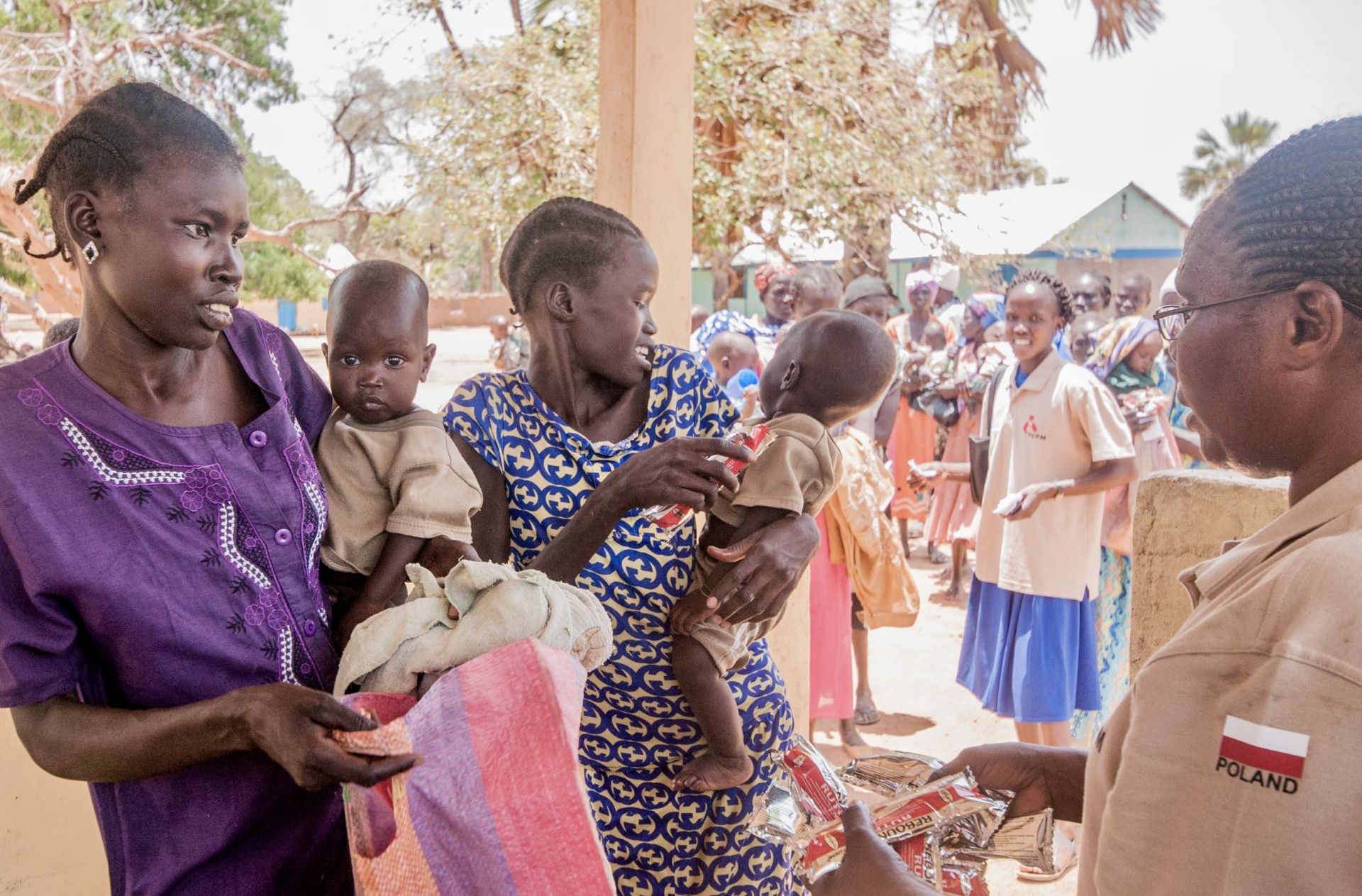 It will be even harder for many mothers in South Sudan this year. Stopping exports from Ukrainian ports and transferring funds for humanitarian aid to Ukraine have made access to food even more difficult than in previous years. In the Awail East region, where the Nutrition Center is located, the 4th degree (on a five-point scale) of food insecurity has already been announced.
This year, thanks to donors' payments, we will again buy sachets with therapeutic food and transport them from Kenya to Gordhim to replenish supplies and help more children. Last year, donors managed to buy almost 40,000 sachets of therapeutic paste, needed to save the lives of up to 1,500 children. How much will we buy and ship this year? It's also up to you!
SUPPORT children from South Sudan and help Achol, Awang, Mary, Lam, Abuk, James and their mothers through this difficult time.
BECOME A REGULAR DONATOR, then your donations will help us plan our activities in South Sudan. Even a small regular payment is a tangible help for some Gordhim center patient!