Kenyan firefighters are more and more proud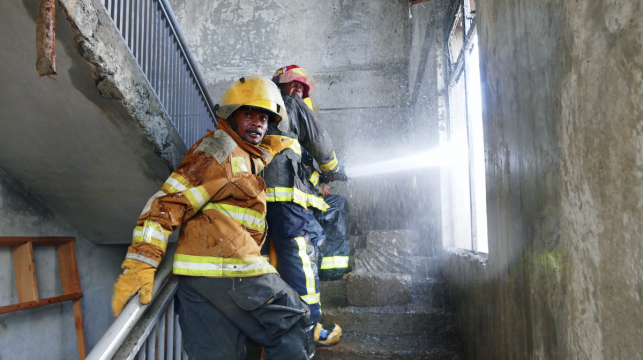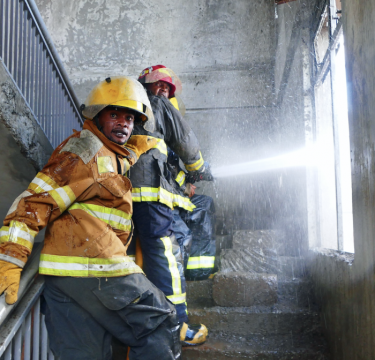 The 2010 reform in Kenya shifted a responsibility for managing public services from the Kenyan central government to the counties. Struggling to implement a sustainable, effective system local authorities managed to create only 40 fire stations serving 49 million population. Getting to fire scenes on time, lack of skills and equipment become great challenges both for the fire units as well as local communities. Thanks to funds from the Polish Aid program, PCPM has been able to support the efforts put in strengthening the capacity of Kenyan fire brigade. Basing on wide experience gained during similar initiatives undertaken by PCPM experts in Ethiopia and South Sudan, Polish experts work hand in hand with local staff on improving educational programme and creating job opportunities for young generation. So far, over 40% of Kenyan fire fighters from 30 local fire units have been trained.
– In some regions we have created fire brigades virtually from scratch. For example, four years ago there was no fire service in Murang'a County – says the CEO of PCPM, dr Wojciech Wilk. – Nowadays 35 firefighters take care of the safety of residents there. Three local fire units are equipped with 4 rescue and firefighting vehicles, one of them provided by PCPM.

Not only fire is dangerous
The ongoing climate change has unpredictable consequences. Among them are catastrophically floods – it is the first time in Kenya since 20 years, that they have been so intensive.
Unfortunately, many Kenyan firefighters lack basic skills in the area of water rescue. That is why water rescue trainings conducted by Poles are necessary to prepare Kenyan firefighters to different kinds of emergencies. Therefore Polish instructors conduct water rescue training for 50 people from Kilifi County, located on the Indian Ocean. The volunteers participate in basic training. On the other hand, professional rescuers and firefighters, serving in stationary rescue units on the coast of Kenya, are learning more advanced practices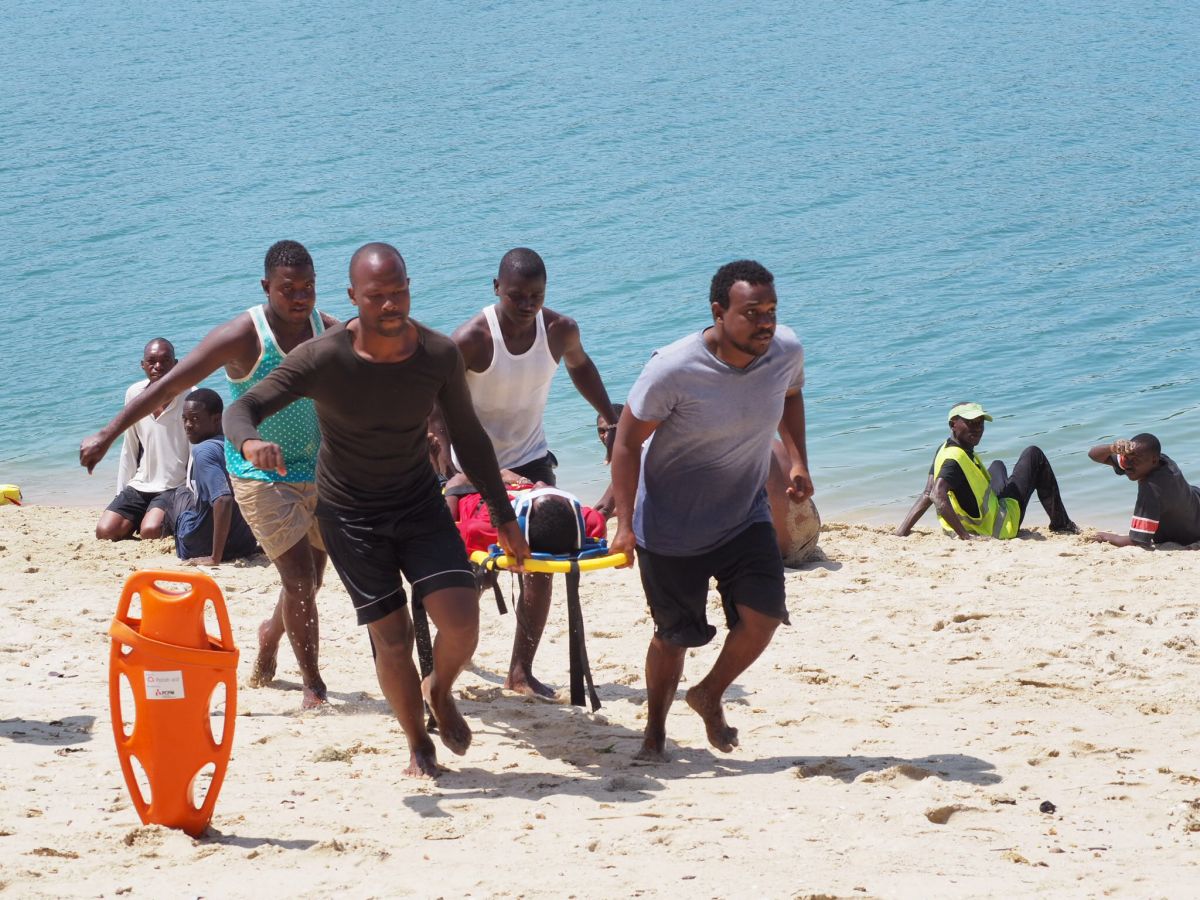 Meanwhile, advanced training in the use of rope techniques in rescue operations was underway in Meru County, Kenya, so the fire fighters can be sure, they will be prepared for all possible situations. The development of Kenyan public services started to gain attention from the neighboring countries. The country starts to be the training place for Eastern Africa. In the recent courses took part also firefighters from Tanzania and Uganda.

Trainings bring effects
In April, Kenyan firefighters, thanks to rope bridges and bridges from ladders, whose construction they were learning together with an instructor from Kielce, saved 21 people from the flood.
Few months later, the Kenyans successfully completed the rescue operation at Kanunga Village – they saved the newborn, stocked at a depth of about 18 meters! The woman in the postpartum shock threw the child into the latrine. Rescuers from Kiambu Town and Thika gingerly rode on the ropes and saved the boy. Both ropes and breathing apparatus, that firefighters had because of the lack of oxygen in the latrines, were purchased for Kenyan guards by PCPM as part of a project financed by Polish Aid. "Nothing gives a fireman greater pride than saving human life," a firefighter from Kenya Nguga Davie wrote on his Facebook profile.
The Kenyans also did a great job at the beginning of November, when a 7-storey building collapsed in Malindi, Kenya. Over a dozen people were buried. Local firemen, trained by PCPM, saved 16 wounded from the debris!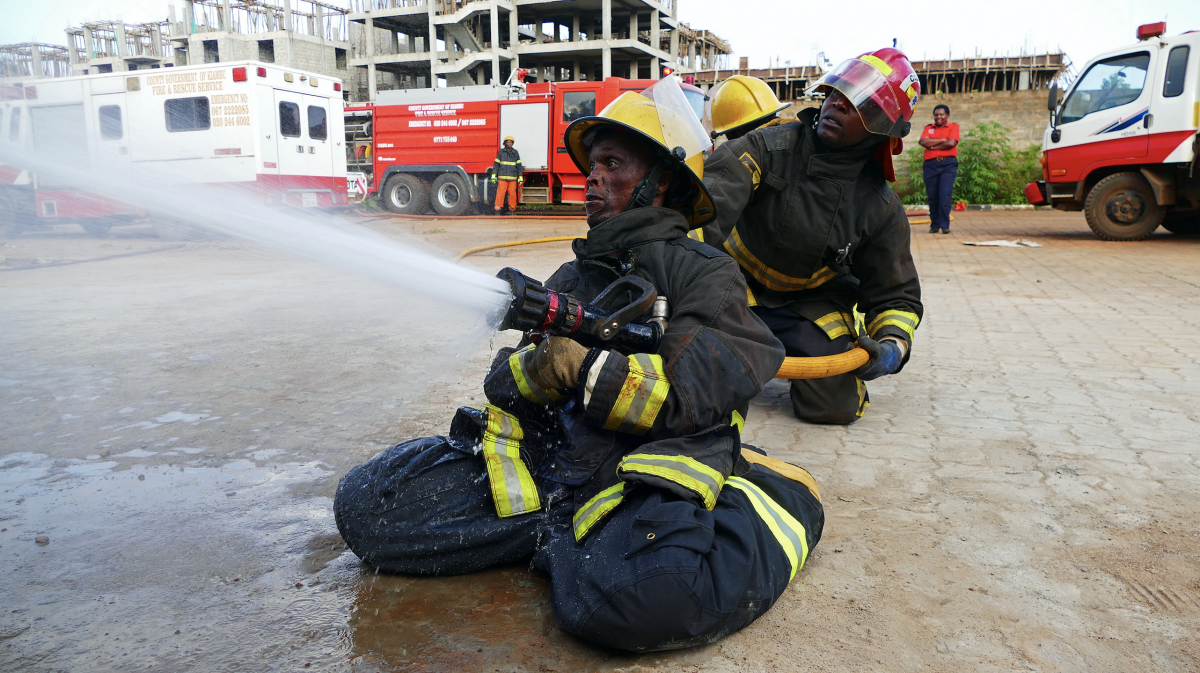 Since 2014, PCPM in collaboration with the Ministry of Foreign Affairs of Poland has brought a complex support to the Kenyan fire brigades in a form of know-how and equipment. Thanks to a joint effort made by Polish Center for International Aid (PCPM) together with local authorities and fire units more effective and efficient fire service has become a reality in Kenya. Fire, rope, water and emergency medical rescue operations are examples of wide range basic services provided everyday by fire brigades covered by the largest firefighting programme in Kenya. Increased number of success stories in saving peoples' lives and properties gives a sense of security to local communities and fire fighters gain more and more respect in the society, what makes them pride and more confident.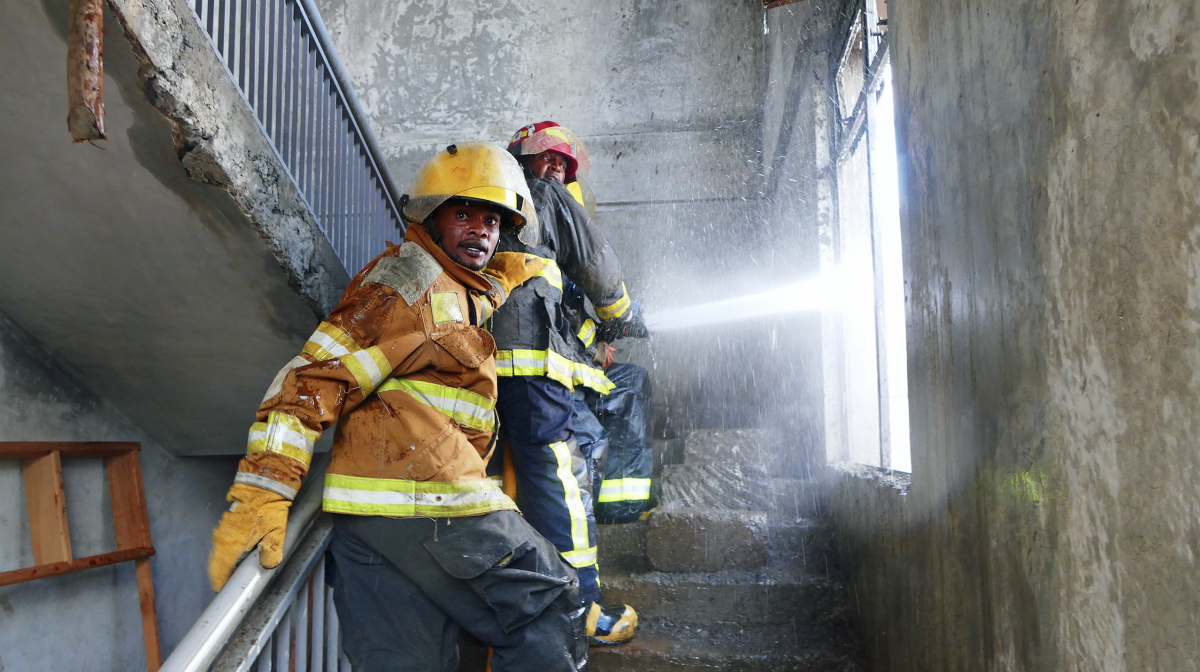 It is just beginning
The first effects of the joint work of Polish and Kenyan firemen and instructors are already visible, and more will be happening. The first professional Training Center for Firefighters in Kiambu for the all firefighters in Kenya is growing. The Center is going to be run by Kenyan trainers prepared to their role by Polish instructors. This way Kenyans can start to develop their public services independently from foreign help. From May 2019, there will be enough space to educate 120 new firefighters a year.