Two months have passed since Russia invaded Ukraine. The PCPM Foundation helps Ukrainian people from the first day of the conflict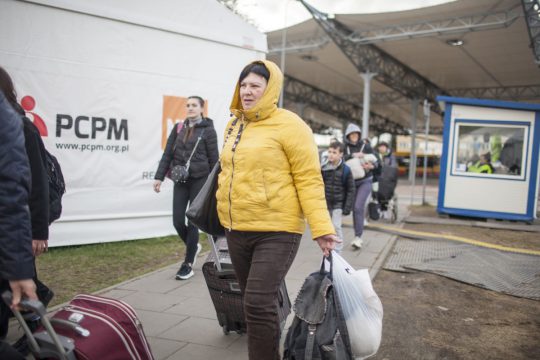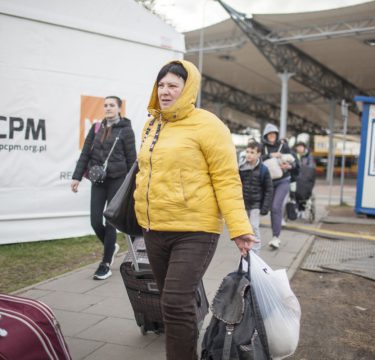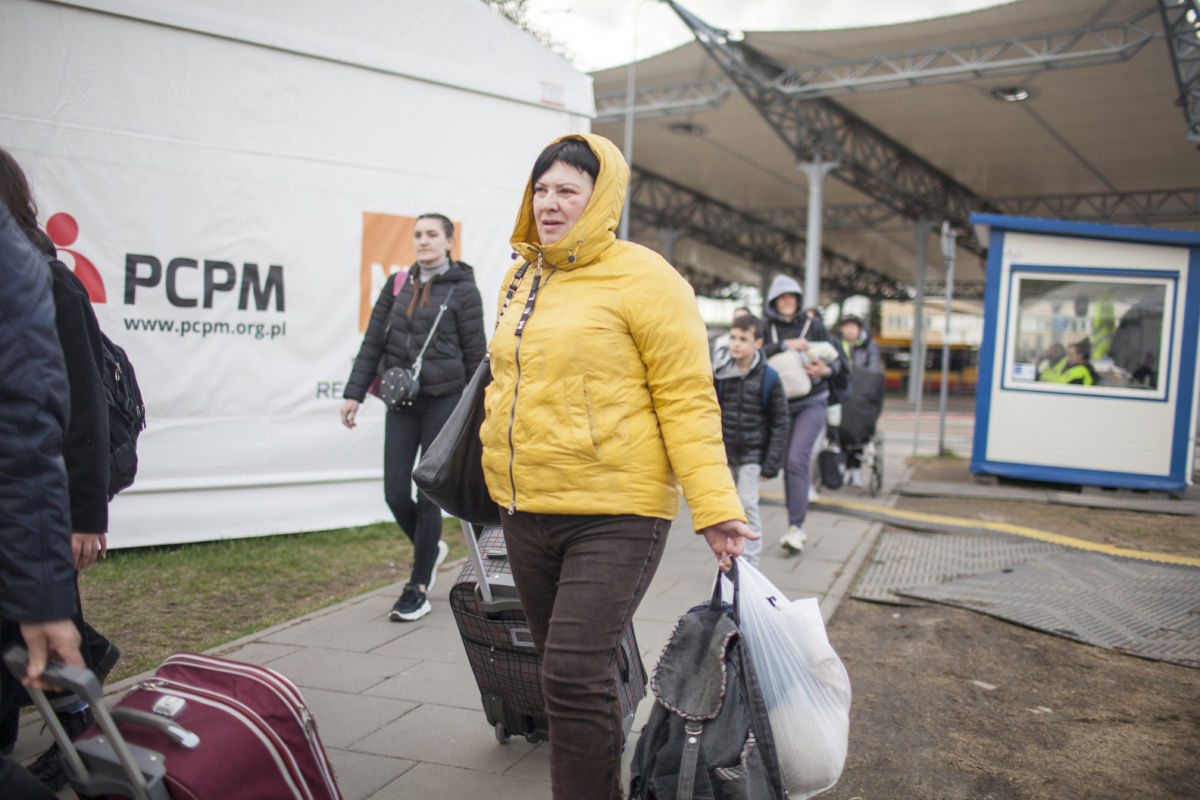 We publish current news on the activities of the PCPM Foundation on Twitter.
Although the PCPM has been operating effectively in Ukraine, helping for several years, a well-planned and targeted assistance turned out to be the most crucial. Thanks to this preparation, we could implement our aid straight after the first alarm sirens blew in Kharkiv. From this moment, the PCPM Foundation started helping people in Ukraine and those who were already looking for shelter in Poland.

How does the PCPM help those affected by the Russian invasion?
Since the first day of the Russian invasion of Ukraine (February 24), we started raising money for the civilians in Ukraine at pcpm.org.pl/ukraina
The foundation donates funds for the purchase of the most necessary products on the spot
The office of PCPM Foundation associates from Kharkiv was moved to the evacuation center near Kremenchuk (behind the Dnieper River). Another logistic office was launched by the PCPM Foundation in Lviv
Since the first days of the conflict, the foundation evacuates civilians from Kharkiv and nearby towns to western Ukraine or Poland
The foundation runs an evacuation center for Ukrainian internally displaced people near Kremenchuk, where one of the humanitarian aid warehouses is also located
PCPM regularly organizes transports with humanitarian and medical aid to Ukraine; we provide, among others: food, sanitary products, medicines, but also medical equipment
In Lviv, the foundation organized a transit warehouse of humanitarian and medical aid
The PCPM Emergency Medical Team (EMT) organizes and provides medical evacuations from Ukraine
Medics from our EMT, the first and only such team in Poland so far, also supported the evacuation of children from cancer hospitals in Ukraine
The PCPM Foundation together with the Norwegian Refugee Council (NRC) runs the Multi-Purpose Cash Assistance program (MPCA); grants have already reached over 4,000 people
Together with the CARE organization, the PCPM Foundation runs a more specific Targeted Cash Assistance Program (TCAP), which is designed for refugees unable to work (pregnant women, with young children, people with disabilities, pensioners over 60 years of age)
The PCPM runs a transit point for refugees from Ukraine next to the Warsaw East station (Warszawa Wschodnia) station. It is financed by the NRC. Each day several hundred people stay there and several dozen receive medical assistance
The Foundation also runs an initiative for employing refugee teachers from Ukraine (Cash for work). The program also offers employment for translators, legal guardians, and animators for children
In Warsaw, the Foundation together with mBank launched its own Educational and Creative Center (CEK PCPM mBank) for children and women
The PCPM Foundation also supports or supported other centers of assistance for refugees, e.g. the Caritas center in Bojanów.
Evacuations
From the first day of the war, the PCPM Foundation has been evacuating civilians from Kharkiv. 'It is safer to do it with smaller vehicles, not passenger cars, but passenger vans' – revealed Dr. Wilk. 'But even so, in the most difficult time, the journey from our evacuation center near Kremenchuk (the Foundation does not disclose the exact location for security reasons) to Kharkiv and back takes two days' – he added. 'We have planned the system so as not to make +empty runs+ and humanitarian aid always starts its way to Kremenchuk using the same buses that bring people to Poland' – explained the head of the organization.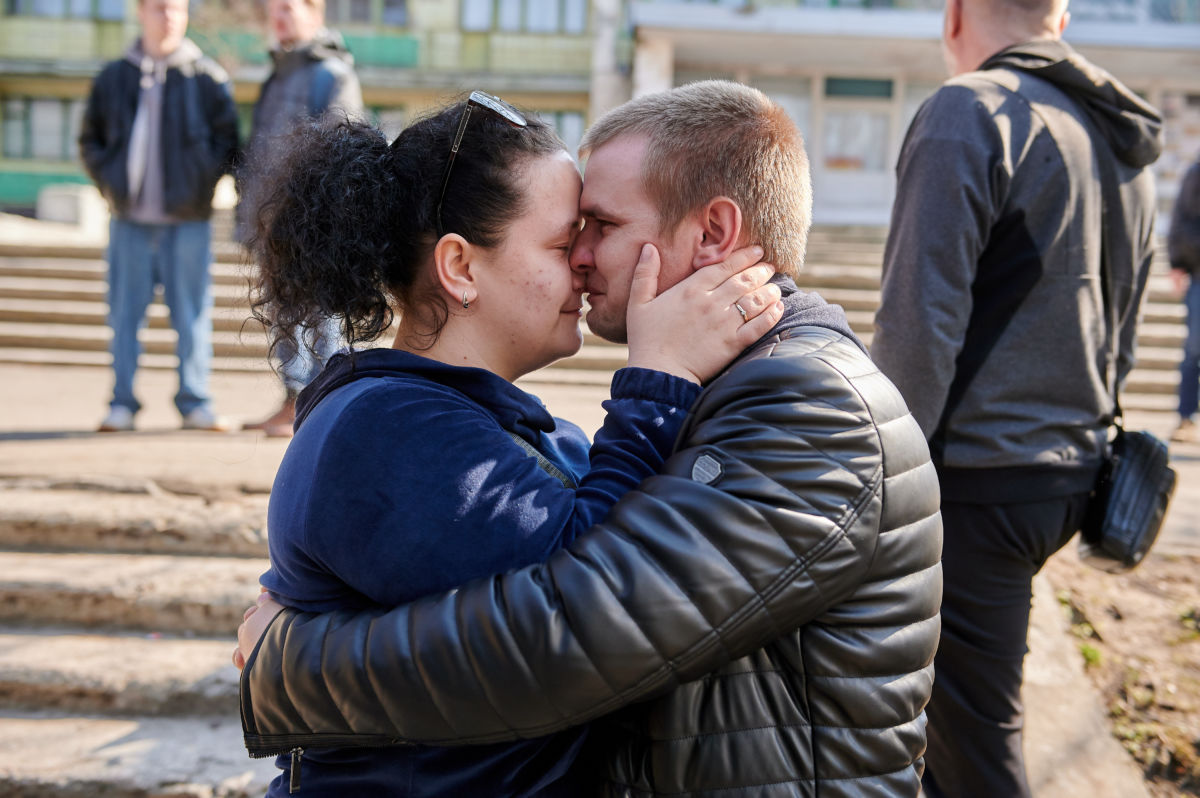 Transport
The PCPM Foundation sends regular humanitarian aid shipments to Ukraine. Firstly, cargoes are sent to the warehouse – hub in Lviv, and from there, it is being transferred to other cities i.e. Kyiv, Kremenchuk, or Kharkiv
Employment
In cooperation with the local governments of seven cities (Lublin, Warsaw, Białystok, Bydgoszcz, Szczecin, Garwolin, Mińsk Mazowiecki), the PCPM Foundation has already employed over 400 teaching assistants in Poland. 'Their task is to support the integration of over 25,000 Ukrainian refugee children, who find it difficult in Polish schools – emphasized Dr. Wojciech Wilk. We plan to hire more people. Not only as teachers' assistants but also as translators or people actively supporting refugees in places, such as the transit center organized by PCPM at Warsaw's eastern railway station. The organization planned to employ people from Ukraine who came to Poland after February 24 2022 for the first three months of their stay in Poland, but it does not exclude the possibility of extending and extending the program, if necessary.
Allowances
The PCPM Foundation has already paid out financial assistance to over 4,000 refugees in collective accommodation centers in Lublin, Łódź, Gdynia, Władysławowo, Hel, and Otwock. 'This money will allow them to meet their basic needs, from the purchase of clothing to educational courses for children or hygiene products' – said Dr. Wilk. 'We transfer money regularly, every month, to special prepaid cards. You can pay with them or withdraw money from an ATM. The first stage of this program is tailored to support the people for three months of their stay in Poland' – explained the CEO of the PCPM Foundation.
Medical support
The PCPM EMT supports the evacuation of sick and injured people from the territory of Ukraine. Patients go to hospitals in Poland, and Germany, but also in other EU countries, or even in Israel. Members of the PCPM EMT also supported the evacuation of children from Ukrainian cancer hospitals prepared by a group of Polish doctors. 'During one of our most recent missions, it is worth mentioning, we evacuated a student who was seriously wounded during the shelling of Kyiv and a 9-year-old girl wounded in both legs. She was treated by Israeli doctors – reported Dr. Wilk. In the coming days, the PCPM EMT plans to evacuate a patient from Sumy to Przemyśl in Poland.
Medical practitioners from the PCPM also organize equipment and transport of medical aid to hospitals in cities near the front line, such as Kyiv, Zhytomyr, Kharkiv, Kordon, and Konotop. 'Thanks to the cooperation with one of the formal unions of doctors in Ukraine, we know exactly where and what help is needed. We support them as much as we can – explained Dr. Wilk. 'We have purchased, for example, mobile USG and ECG equipment for children's hospitals in Kyiv, but we also supply necessary medicaments, medical dressings, or the so-called surgical kits – added the UN expert. 'There are many different lists of different needs circulating online and sometimes it is difficult to verify their credibility. We check everything thoroughly and deliver required and specialized aid to targeted places – assured Dr. Wilk. 'It is also our commitment to private donors or companies who have decided to help Ukraine through the PCPM Foundation, which we continue to encourage – explains Wilk.
As part of medical assistance, the PCPM Foundation also decided to purchase ambulances and transfer them to Ukraine. 'First of all, we deliver an ambulance with equipment to the hospitals in Zhytomyr and Slowianska. The formal process is pending. Unfortunately, there are no vehicles in good condition that we could buy in Poland and we are expanding our search to other European Union countries. This is a better solution than the purchase of new, expensive vehicles – reported the CEO of the PCPM Foundation.
Welfare in Poland
Thanks to the cooperation with mBank in the center of Warsaw at Królewska Street, it was possible to launch an Educational and Creative Center for children from Ukraine and their mothers. Every day it is used by dozens of refugee children. At the facility, they can play and learn. In the meantime, mothers can seek advice from a lawyer, or psychologist or take advantage of free Polish language lessons. The PCPM Foundation plans to launch another such center in Warsaw, but also other smaller towns in Poland.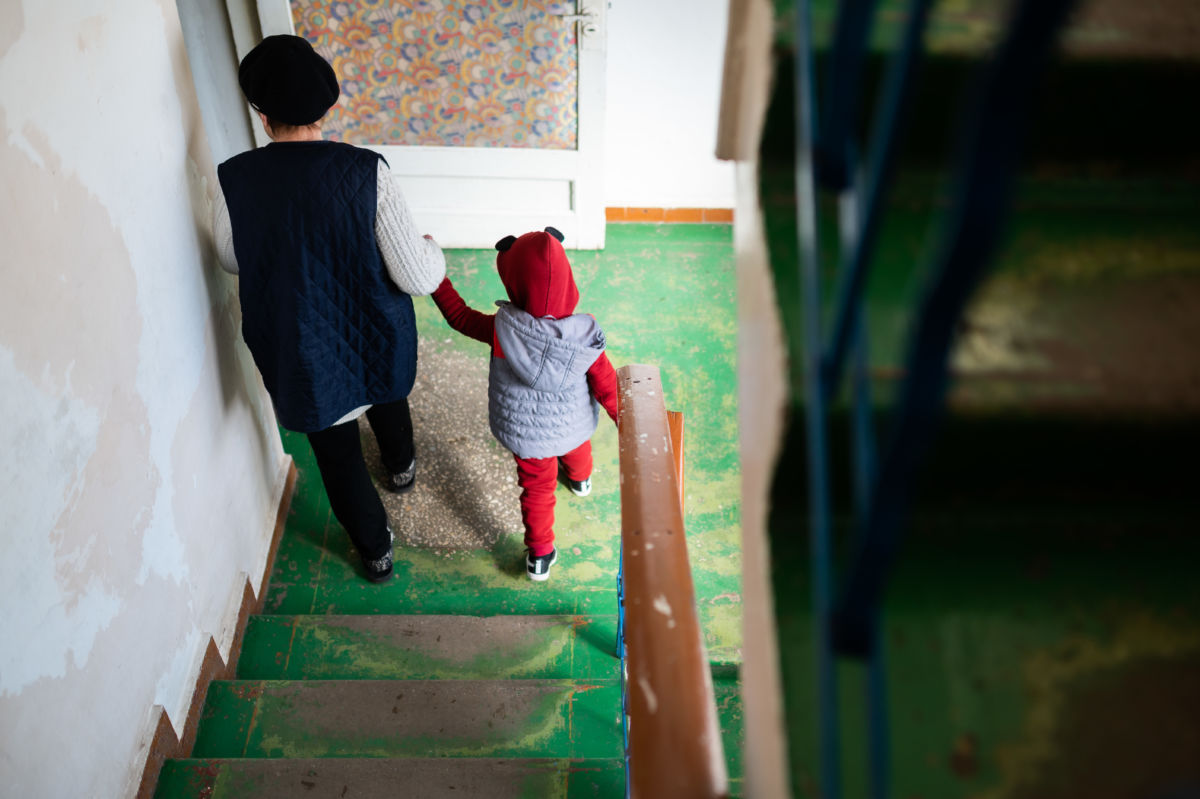 What is more, over 15,000 people have already visited the transit center at the eastern railway station in Warsaw, organized and managed by the PCPM Foundation? The refugees come by trains from Chełm or Przemyśl, but also by buses via Lviv from Kharkiv. We can say with full responsibility that it is the only such organized transit center in Europe and one of the few of this kind in the world. The project itself is financed by the NRC (Norwegian Refugee Council). On-site, guests from Ukraine receive help in organizing further travel, telephone SIM cards from various operators, hot meals, help from volunteers, and a place to rest or care for pets. In the transit center, they may also receive medical assistance at a point organized by the PCPM EMT. Every day, such help is used by dozens of people. Usually, refugees suffer from minor pains or infections, but also chronic diseases, and there have been a few cases of serious injuries. If the patient's condition requires it, he or she is sent to one of the hospitals in Warsaw.
The experience
The PCPM Foundation has experience in providing aid in Ukraine dating back to 2014. At that time, the EMT medics were providing help during the protests in Maidan in Kyiv. In 2015 and 2016, the PCPM Foundation sent a rescue convoy to eastern Ukraine. The organization also renovated the Romashka refugee center in the Kharkiv region and several schools in Donbas.
Follow us on social media:
We publish current information on the aid provided by the PCPM Foundation on Twitter.
Foundation's official profile on Instagram – @fundacjapcpm
Foundation's official Facebook profile – Polish Center For International Aid
Support Ukraine aid with donations via pcpm.org.pl/ukraina
WOULD YOU LIKE TO SUPPORT PCPM FOUNDATION'S ACTIONS IN UKRAINE?