Municipal front Officer, Ukraine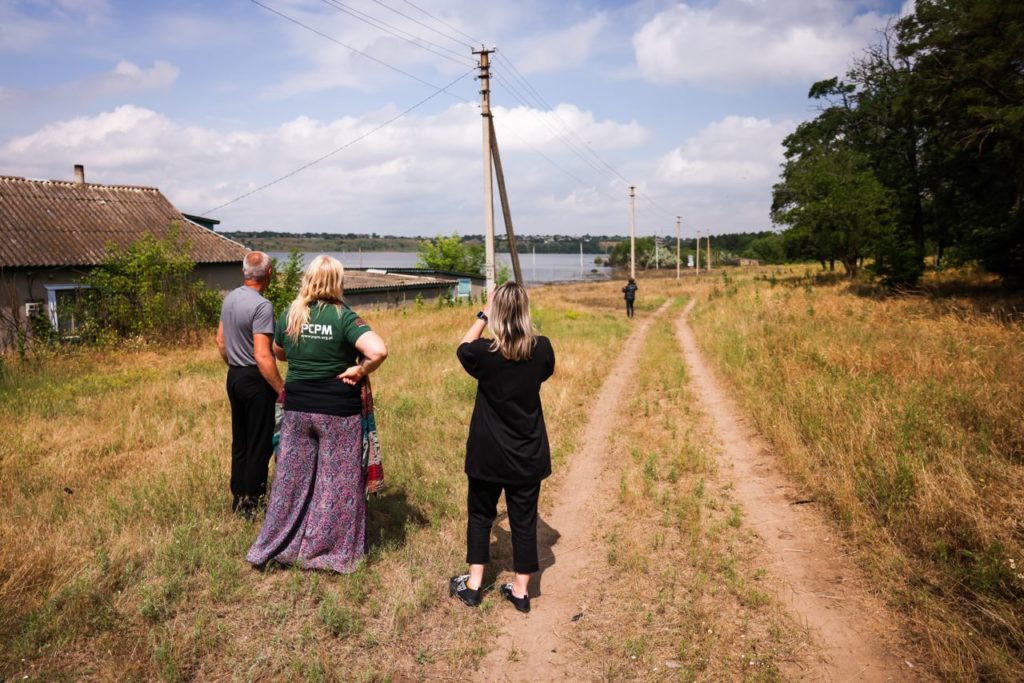 Period of the assignment:
From October/November 2023 with 3 months probatory period. Full time. The Municipal Front Officer is contracted per one year.
Location of the Assignment:
Longterm based in Ukraine – one of the locations:
Kharkiv
Western Ukraine with partial deployment in Warsaw
Background:
Since 24 Feb 2024, Ukraine is under state of war which is ongoing. Some territories like Donetsk Lugansk region, south of Dnipro river and several cities are occupied by Russian troops, some (like Kherson, Zaporozhie, Nikopol) still under shelling and a lot of them are, as a result of military activities in poor condition and struggling with damages, unemployments, overload od internally displaced persons. Many of the refugees that fled to Poland and other countries, started getting back. There is a true need for an actual recovery even though the war is not over. In this context it is both emergency and early recovery (immediate interventions to address the most pressing needs of affected populations as well as efforts aimed at restoring essential services, rebuilding infrastructure etc).
The program that PCPM implements is to help municipal and governorate bodies in Ukraine (Poltava, Kharkiv, Western Ukraine) to recover and address needs identified In common discussions.
To improve municipalities/cities' functioning under difficulties caused by ongoing war and in the post-conflict reality
To help to deal with IDP's inflow, and their intergration into the community and local economy
To help municipalities that were under occupation to restore their public services (communal, safety, transportation etc.) and material base crucial for the city functioning
To overcome the chellenges of humanitarian aid needs including shelter in in regions
To support municipalities in all newly emerging needs
Aim of this assignment:
The Municipal Front Officer will identify, together- in communication with municipalities, the current crucial needs for recovery in the region.
He will ensure day-to-day targeting of their assistance, finding and proposing feasible solutions. The Municipal Front Officer will coordinate closely with the Head of Mission in Ukraine//Project Manager. The Municipal Front Officer will also be responsible for the financial and administrative management in his/her respective geographical area of operation.
Key Responsibilities:
More specifically, the key responsibilities of the Municipal Front Officer in Ukraine include:
Identifying municipalities' needs for assistance related to the emergency recovery and/or humanitarian aid
Maintaining relations with municipalities in a constant feedback on needs and implementation,
Following up planning, implementation and monitoring of the conducted project activities and ensuring the implementation of the activities in the respective region in Ukraine.
Liaising with key stakeholders, local governments and deconcentrated service providers, NGOs as well as international donors, donor funded programmes and other relevant networks (e.g. UN OCHA, UNDP, UN-Habitat, UNHCR, SKL, CARE, etc).
Identifying needs for experts support (international and national), prepare and submit their Terms of References to the HoM//Team Leader and the Project Manager in the home office.
Organizing the technical expertise in close collaboration with the Project Manager.
Administering employment in his area of responsibility, and all other processes (procurement, etc)
Attending progress meetings to review the overall progress, to coordinate actions, to discuss in-depth key issues of implementation and mitigate or adapt to new challanges.
Identifying procurement needs and priority investment projects together with subnational governments, based on the scenario plans; managing and overseeing the procurement process.
Assisting PCPM HQ personnel temporarily being deployed to the field.
Preparing workplans for implemented project activities and discuss these for approval with the Team Leader and the Project Manager in the home office.
Monitoring project results and outputs of international and national experts in close collaboration with the Project Manager in the home office.
Contributing to the progress, final and activity reports.
Preparing all the required financial reports including all financial documents (invoices, etc.) in coordination with the HoM//Project Manager in the home office.
Preparing weekly/biweekly summaries on activities for the HoM/Project Manager in the home office.
Overseeing financial management, program and administrative budget.
In consultation with supervising staff from Poland/HoM overall management of the respective local team in Ukraine and of the recruitment process of local staff (if necessary)
Ensuring compliance with donors, organization and UA regulations
Managing M&E process
Undertaking other duties as requested by PCPM management.
Reporting requirements:
The Front Officer will work in close collaboration with the the HQ office Project Manager and Board to ensure alignment of the activities with PCPM goals and strategy.
Minimum qualifications:
The minimum qualifications and skills of the Municipal Front Officer are as follows:
1. Education
Relevant completed university background (public administration studies, political science, social geography, planning, project management, monitoring and evaluation or equivalent).
2. Professional Experience
Over 4 years of working experience with local governments and inter-governmental relations Over 4 years of experience in the field of
humanitarian or development aid implementation
Knowledge of the local contex
Proficiency in English and Russian
Polish, Ukrainian is an advantage.
What we offer:
Possibility of gaining valuable development aid experience aimed ad supporting recovery processes in Ukraine
Experience in building together the organizational capacity in a dedicated geographical location
Possible employment forms: B2B, full employment contract (umowa o pracę) or service contract (umowa zlecenie).
How to apply:
Please send your CV and motivation letter in English until 20 October 2023 to [email protected]. In the submitted documents letter please indicate the preferable loaction of the deployment.